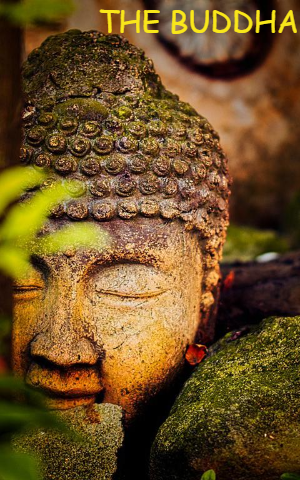 Ravi Valluri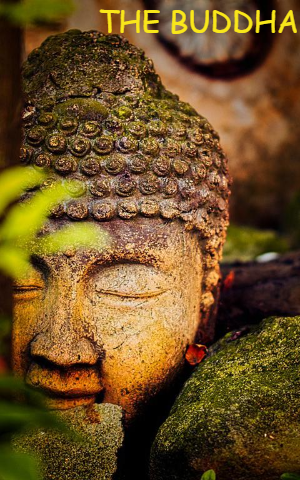 Ravi Valluri
The Buddha
The Buddha


---
---
A special train comprising of migrant labour packed liked sardines snaked its way from Bangalore to Gorakhpur. The train was populated with casual and unskilled workers, who invariably move about systematically from one region to another in search of livelihood, usually on a seasonal basis.
Once COVID-19, the lethal disease caused by the novel Coronavirus spread its vice-like grip across the swathes of the country these hapless individuals rushed back home in utter desperation.
There were twelve hundred-odd labourers travelling by this train, fearing for their lives. Though they were all masked, the star-crossed men and women could barely conceal their feelings.
Some were caterwauling; others hungry and several with parched throats were looking for a sprinkling of water to quench their thirst. In despair, a few of them resorted to alarm-chain pulling at a few stations, to what can be termed as looting of water bottles and a few packets of biscuits at a few stations. But did they have any other option?
The labour specials contained men, women, children, old-aged and some infirm. In agonizing conditions, they were in a state of anguish and torment, desperate to reach the safe sanctuaries of their homes.
Among them was a pregnant woman, a native of Nepal, in her early twenties. She was travelling from Bangalore to Nautanva in Maharajganj district of Uttar Pradesh. The lady slipped into labour and was writhing in pain until she delivered a baby boy.
Manisha hailed from Lumbini, an ancient town located in present-day Nepal, a country where the landscape is dotted with several Buddhist monasteries. Ramesh –a truck driver- belonged to a bijou town called Nautanva in India which borders Nepal.
Aeons ago, Siddhartha was born to King Suddhodhana and Yasodhara on a full moon night at Lumbini. Siddhartha was to discard his battle fatigues and don ochre robes and leave the comforts of princely life in quest of the quintessential truth.
The faithful, devout, curious onlookers and a humungous number of tourists in droves throng Lumbini, the sacred and pristine location where Gautama Buddha was born. This bijou town of Nautanva is around 90 odd kilometres from Gorakhpur.
Under normal conditions to traverse the 90 kilometres from Gorakhpur to Nautanva takes close to three hours on account of the multitude of trucks which clog all roads, ferrying essential commodities to the picturesque country of Nepal, neatly nestled in the Himalayas.
Ramesh often stopped near a dhaba called 'Full Moon Night' at Lumbini to have a meal. Manisha, a prepossessing lass assisted her parents at the dhaba, and prepared a few delicacies for all the truckers which included Ramesh. This was under the watchful eyes of her stentorian father.
Kanchaji and his wife Sheetal had seen their daughters, Manisha and the younger one Meenal, grow up into beautiful looking young women. Both the girls pursued elementary education and spent most of their time at the 'Full Moon Night' dhaba providing a helping hand to their parents.
The parents were concerned with the growing friendship with Indian truckers and the cocky behaviour of the girls, now buds who blossomed into flowers. On occasions, they could see some lascivious and lecherous looks on the faces of the truckers when they interacted with the young women.
"I think the time has come to get our daughters married. I can foresee things do not augur well for their safety and future. My sixth sense is cautioning us as parents to ward off evil," Sheetal was to tell Kanchaji.
Ramesh and Manisha got linked romantically during their interaction at the dhaba. Their eyes met and sparks flew and love blossomed. He was a well built and a strapping youngster while she was well sculpted, blessed with attractive features and doe eyes.
They fell for each other and kept in touch, and exchanged a flurry of messages of mutual admiration and love on the newly acquired gizmos- the smartphone.
"I love you", "I want to feel your lips", "Kiss me", "I want to marry you", "I'm pining for you", "It is impossible to live without you". These were a random sample of messages which were electronically transmitted.
Lumbini basked under the radiance of full moon night as the sun sank in the Himalayas and shadows lengthened. It was slightly chilly and a cool breeze wafted across the swathes of land. People made small fires to protect themselves from the weather. Few among them were aware that a storm was lurking around the corner.
Ramesh after his dinner at the 'Full Moon Light' was impatiently waiting for his beloved to join him. It was past midnight, and under the cover of darkness, Manisha tiptoed out of her house and boarded the truck. They hugged and Ramesh eloped with his girlfriend and crossed the frontiers of the neighbouring country.
Kanchaji and Sheetal were ashamed and astounded by the sacrilege committed by their daughter. They were too mortified by this act of their daughter.
In ignominy, they abandoned Lumbini and moved to Kathmandu with a heavy heart. Ramesh as a child lost his parents and was living with his uncle and aunt.
Suresh was the alcoholic uncle of Ramesh and he made no serious attempt to trace his nephew much to the chagrin of his wife Geeta. Suresh and Ramesh's father, Vinod were dagger's drawn for long, as the former felt he was deprived of the meagre landholding in the villages surrounding Nautanva and when Suresh was deep in debt, Vinod never bothered to take care of his family. The history of the disputation was much deeper for Vinod was interested in Suresh's wife whom he could never marry as he was married to Geeta's older sister Seeta. Suresh always suspected that his elder brother maintained an illicit relationship with his wife and Ramesh was the offspring of their entanglement.
Meanwhile the lovers Ramesh and Manisha got married in Gorakhpur and migrated to Bangalore in search of livelihood. Ramesh was an accomplished driver and soon was to join an upmarket company while his Nepali wife worked at a store in the Whitefield area of Bangalore.
Once the initial charm of the wedding dissipated, Manisha would shed tears in a melancholic mood when she remembered her sister and parents, to be comforted by her husband.
"We will name our son Buddha," Manisha would coyly share with her husband. "Buddha, why?" retorted Ramesh. "In case a girl is born, what would we name her?" inquired Ramesh. Manisha remained silent as she refused to even entertain the thought a girl would be born to them. Manisha and Meenal had for long realised how difficult it was for a lady to protect her dignity in the male-dominated society and were witness to their mother confronting innumerable situations where she had to surrender and compromise to her father diktats. Thus she fervently hoped a baby boy would be born to the couple.
"You know we met at the Full Moon Night dhaba and Gautama Buddha was born on a full moon night," gushed Manisha.
Thus to reinforce her decision, she made Ramesh write on a piece of paper that the child born to them would be called Buddha. She kept it safely in a diary and would look at it yearningly every night and prayed.
Time flew and Manisha's pregnancy was visible to all. Manisha quit working and was confined to her house. Her moods fluctuated from agony to ecstasy. She placed a copy of the photograph of her marriage in the diary where she treasured the noting made by Ramesh that their child would be named Buddha.
Then a double whammy struck the family. Ramesh was tragically killed in a car crash and Covid-19 struck India. Every corner of the country was locked down. Manisha was devastated …all alone. The challenging conditions prevented her from seeing her husband or perform his last rites.
There was enormous pressure to transport locked up migrant labour to their original homes from the dwelling places across the country.
A distraught and shaken Manisha, who was perpetually in tears, was guided by the stranded Nepali community to return back home. Manisha was distraught, full-term pregnant and cannonaded with fiendish thoughts. In such frightful times, she wanted to snuff her life out.
In these calamitous times, Manisha boarded the train from Bangalore to Gorakhpur.
As the train was about to reach Nautanva, Manisha delivered a baby boy and cast her mortal self. There were virtual bedlam and pandemonium in the coach. An inebriated elderly one and his wife were Manisha's fellow travellers. The couple chanced upon the diary which was held tightly by the dead woman to her lifeless body and saw the photograph of Ramesh and the note where he had scribbled that the boy born to Ramesh and Manisha would be named Buddha. The couple were travelling from Jhansi to Gorakhpur.
"Oh he is our Ramesh's blood, our blood," the lady screamed with joy, "and this child Buddha is my grandchild," she said to her husband.
A group of Nepalese who were travelling by train claimed Manisha belonged to Nepal and Buddha was their child.
"Why are you quibbling?" remarked a lady who acted as midwife attempting to quell the dispute between the sparring parties.
Buddha belongs to the whole world … soon hush and shush descended in the strafed coach.