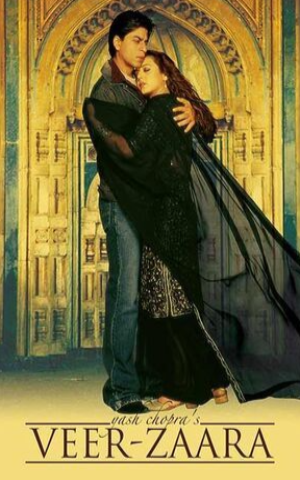 Tanisha Sethi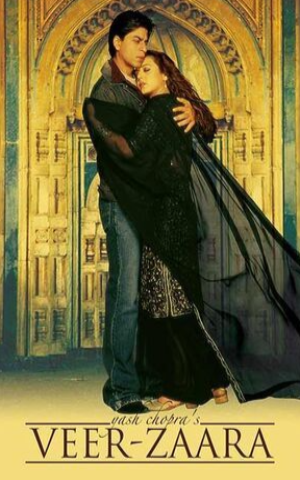 Tanisha Sethi
Shahrukh Khan's Veer-Zaara
Shahrukh Khan's Veer-Zaara

2 mins

175

2 mins

175
---
---
It is the best movie ever. Predictable, 100%. But beautiful.
It shows selfless love, pure romance, and gave us some bops. Lodi is such a good jam that it was even on an episode of The Office. Yahaan Hoon is peak SRK. And let's not forget the song he sang to Preity about his India, that I forced my Indian friends to play for me on my first trip to India lol. And the intro song about how she doesn't want to settle down! Love them all.x
I cried when they walked to each other at the end. I loved the relationship between Preity and his parents. I loved the social issues it tackled like education for girls and not making Pakistanis look evil like in so many other movies.
I'll have to watch it again this weekend. Thanks for reminding me how much I love Veer Zaara.
having watched almost all SRK movies today in June 2020 I'm writing this and Veer Zaara, yes this film belongs to the Romantic genre like most SRK movies ….being a Die-hard SRK fan if I have to recommend someone SRK movie to watch once in a lifetime then I will definitely go for this one Veer Zaara or Dil Se it's a tie I guess both r his best. Yes, people would say Swades, Chak de India, My name is khan, etc but I will pick Veer Zaara or Dil Se. These are pure magic lovely movies.
Veer Zaara what a story told with flashes of past and present jail sequences use of songs is on point complements the situation well one of the best music albums ever…..all singers did a fantastic job, SRK and Preity were outclassed….SRK best acting by miles beats his all other actings….all actors did their best …Yash Chopra and SRK best movie as a combo it's a masterpiece….must watch 10/10 for everything sorry I'm short of words and speechless.
It's a sentimental story on a subject that always touches north Indians, especially Punjabis. A lot of our families came over from present-day Pakistan in the aftermath of the Partition, and while we have moved on and are amongst the most successful of Indian communities, there is still a sense of loss somewhere deep down in our hearts. When we meet people from across the border, they are from the same ethnic community, there is an unmistakable similarity in appearance, food, temperament, dress, and language. A difference of religion is not as big a deal as some divisive politicians would have you believe. So the Indo Pak love story was a hit and is still considered a good movie.