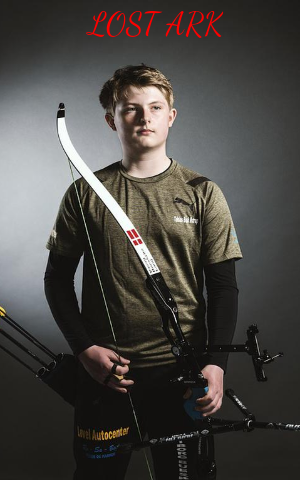 Sarvesh and Sandesh Katti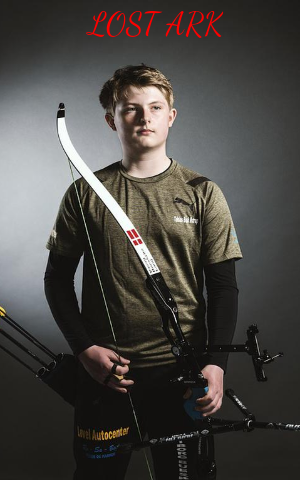 Sarvesh and Sandesh Katti
Lost Ark
Lost Ark

9 mins

783

9 mins

783
---
---
Angry with his sisters he went out in the farm to feed the chicks…………..
John-Hey chicks! Want to eat something? I am here with nutritious food for you all! Eat this. Eat.
Kate-Hi brother. How are you doing?
John- Ghost! Ghost! Run! Run! Oh Kate so you are here! You just scared me.
Kate-Are you hungry brother?
John-No! I am angry with you two sisters.
Lily- Hey brother, that was just a prank!
Kate goes closer to John and requests him to tell Lily to go away.
John -Hey Lily, can you please be aside for a moment?
Lily- You two just hate me.
John- No it's not like that! Please understand me! I will talk to you later. Yes Kate.
Kate – (whispering) Brother I found something in the attic. Come with me.
They both reach the attic. Kate gives her brother a dusty, ancient, precious ark. It was all made up of gold.
John- Lily come here.
They both settle their fight. They both talk with each other. Their bother Adam comes.
Adam- Want to eat lunch?
All in chorus "Yes!"
Lily- But what is in the lunch?
Adam- Fresh tomato salad!
Kate- Yuck. I hate it!
They all have their lunch.
(at night after having their dinner they go out for a cool walk)
John- Me and Kate are not tired, you all go to sleep. Heh heh…
Adam- (thinking) I wonder everyday they are tired but today, they both are not tired. Something is fishy………..
Adam follows them.
Kate- Did they go?
John- Yeah I think so…… Yes they went.
Adam- (thinking) Hmmmm…….I won't leave them today.
Adam makes a noise by dropping a book.
Adam- Oops!
John- Did you hear that noise Kate?
Kate- No, no one is in here.
Adam- (thinking) that was close!
Kate- Come on John no one is there! Come on.
They both reach to the attic.
John- Where is that ark?
Kate- I had made a secret room above the attic it was a closed room.
Adam is hearing their conversation…….They both go in their secret room.
John- Whoa! Did you clean this dusty room by yourself?
Kate- Yes I did.
John- So where did you keep that ark?
Kate- Under the bed.
John checks it under the bed.
John- Kate where is the ARK?
He shouted at Kate.
Kate- It was in here.
Adam- But now it's here!
They both scream… ADAM…….!
John- Hey! How did you get in here?
Adam- I have been following you since long time. And do you remember the book that fall, yes it was me! I am smarter than you both.
The night became darker, storms struck around the town. The ark became brighter and brighter! Wolves became louder every minute. The moon's light struck the top of the ark.
The room started to shake a lot. Suddenly a twilight came through their window. Everyone faints for 5 minutes.
John- Kate. Kate! Wake up.
Kate- Whoa! I am alive! You both are real.
Kate ran around like a mice, under the bed, inside the bathroom!
Kate- Now where were we?
Adam- The ark…….
Kate- Oh no! Don't tell Lily about this ark.
Mr. Parker- What's that noise up there in the attic?
Kate- OH NO! OH NO!
Adam- Nothing dad.
Mr. Parker- Okay then come down to sleep.
Kate- Hey shall we all clean the attic tomorrow?
Adam and John in chorus…….."YES" Everyone goes to sleep. But Adam tells everything to Lily.
Lily- (angrily) Did they think that they can fool me? No way!
Next day in the afternoon…….
Mr. Parker- John call everyone downstairs.
John- Ai! Ai! Captain. Land Ahoy!
Mr. Parker- I am serious!
John- OKAY! I was just acting, Lily, Adam, Kate everyone come downstairs daddy is calling us.
Everyone comes except Lily.
Mrs. Parker- Is everyone ready to meet our new neighbor…….Yes?
The Parker family reaches to their new neighbor- Mr. and Mrs. Apple.
Mr. Parker- (angrily) where is LILY?
Kate- Just goanna find her in the house.
Adam- OH! BOY! What shall I DO?
Kate sees Lilly burying something beside the apple tree.
Kate- What are you doing Lily?
Lily- Ummm… Ummm…. Noth… Nothing…. Heh Heh.
Kate- Hmmmmm……….. Something is fishy in here…
Kate texts John that Lily has buried something beside the apple tree.
(text)John- Ok we will check after the meet with Apple family.
After the meet……..
Kate- Take the plough and start digging, I'll do it with you too.
After digging they find the ark.
Kate- OH NO! HOW DID SHE KNOW ABOUT THE ARK?
John- Maybe Adam has told her about the ark.
Now comes the twist in the story, now John and Kate are in one team and Adam and Lily are in other team.
John- (angrily) why did you even tell this to Lily.
Adam- Well, because I hate you, you have done so much injustice to Lily, I like her. If you had looked closely at her she is very caring and down to earth.
John- Do you mean that Kate is not caring? Then who saved you from that accident? Who made cheese sandwich for you? Who tied your shoe laces when you were not able to? Lily is just acting that she is kind and caring, and actually if YOU look closely she is just jealous of you.
Adam- Is this true Lily?
Lily- Yeah….. Ummmm…..Bu…….But...
Adam- If it, is so, then stay away from me. I thought you were just….
Lily- Adam bu..
Adam- Do not even utter a word before me.
Discouraged by his word, she went out the farm to help her dad.
Lily-(to herself) I was being so cruel, okay I have decided I will not be jealous of anyone.
After some time..
John- Hey! Lily! Look here we didn't want to hurt you, but all we wanted was that you should never be jealous of someone everyone has different talent than others.
Lily- Really….. Yes
Then she hugs all her siblings and promises not to be jealous of anyone.
John- So where were we….? Ah yes the ark.
After two years…..
While playing cricket…….
John- Oops that was a hard six and it went into Mr. Apple's attic.
Adam goes to their house requesting to give their ball but as Mrs. Apple is afraid of attic and being pregnant she cannot move up and down through stairs, so Adam goes to their attic.
Adam- Ewe their attic is sooo……. stinky!
Adam sees that there are a lot of maps which were too old. They looked like they were maps of Pirates.
He collects them all and puts it inside his shirt, they were three. And there was a book named "To those who love being Pirate" He collects all of them. With the ball. He goes Home and tells everyone and show the maps.
Kate- Whoa! Seriously we are going to become Real Pirates! Aye Aye Captain! Land Ahoy! We are going to have our own ship which would be huge.
But little did they know that this book is written like imagination, it is real, and whoever finds the lost Two Brother Knights with their Lost Ark is the King of the Land beyond the Earth meaning the Second Dimension of the Earth.
This was read by John he tells everyone about this…….
Kate- But how will we find them?
Lily- Hey look there is something written in here.
"THE SUMERIANS, THE INDIANS, THE EGYPTIANS COULD NOT KNOW WHO THESE CREATURES WERE, BUT WHAT THEY KNEW WAS THEY LEFT BEHIND A HUGE AMOUNT OF GOLD."
"BUT FROM MANY YEARS MANY PIRATES AND KINGS FROM WHOLE WORLD WERE TRYING TO FIND THE GOLD."
"TWO KNIGHTS KILLED A CREATURE'S HEAD AND TOOK IT TO HIS KING….. THEN WHEN THE SKIN AND MUSCLE WAS OFF THEIR SKELETON WAS MADE UP OF CLEAR CRYSTAL THE WHOLE ASSEMBLY OF THESE CREATURES WAS WAITING TO SEE THEIR LAST PARTENER…….. THEY DIED BUT ONE SUMERIAN CURSED THEM THAT WHEN ANYONE TAKES THAT SKULL TO THE ASSEMBLY THEY WILL BE ALIVE AND BE THE KING OR KINGS OF THEIR LAND……."
Lily- That's a lot to digest!
John- Whatever it takes I'll become the king of those lands!
Adam- Have you gone crazy? Don't you know how hard it is?
One the other hand Kate was reading something else….
Kate- Guys! Look here another riddle….
"The sea between two greatest continents in the world lies the true treasure of the world………"
Kate- Is this the way to the treasure, I mean the gold pile?
John- I think so!?!
Lily- But which is this place?
Adam- Two great continents……. Two great continents…… Where could it be??
John- I know! Two greatest continents as in Asia and Africa
The sea between these two lands as in The Mediterranean sea……
Adam- Something else is here
"AFTER YOU CROSS THE SEA BETWEEN THOSE CONTINENTS YOU WILL ARRIVE AT THE WHERE GREAT KINGS ONCE LIVE THE BIRTH OF MANY RELIGIONS IS WHERE THE KNIGHT BROTHERS KEPT THE SKULL AND WHERE THESE KNIGHTS LIVED AND DIED……"
Adam- Where is this diverse place at all?
Lily- I know, our teacher told us in the civics class, and it is India!
Kate- Okay now we know where the precious skull is then how would we go to INDIA?
Then suddenly a voice from the book came…….
"JUST SAY GO FORTH EVERY TIME YOU WANT TO TELEPORT……."
John, Lily, Adam and Kate screamed……… AHHHHHHH GHOST! GHOST! RUN! RUN!
Kate- Did that book just speak?
Adam- I'll say Go Forth
Kate, John, Lily……….NOOOOOO ADAM
Then suddenly the attic started to shake all of them closed their eyes and lied down…..
When they opened their eyes they found themselves in pirate dresses and in a ship…..
Adam was in orange dress.
Lily was in green dress.
Kate was in blue dress.
John was in yellow dress.
Kate- Why are we in a specific coloured dress?
John- Whoa see this I can control the sunlight, see!
Adam- This means that
I can control Fire
Kate can control water
And John can control light or sunlight.
Kate- Um…. Guys did you see that golden thing down there?
John- Kate come on, put aside the water.
Lily- John.., why are you dressed like a captain?
John- Yeah, I am the captain
Everyone in chorus…… Aye Aye Captain Land Ahoy!
John- Put aside the water Kate I'll create a slide with light down there.
Everyone goes down into the sea bed they find piles of GOLD!
Kate- We are in the Mediterranean sea.
Adam- How shall we collect all this gold?
Lily- Didn't you think about me I can make trees and with trees we can create basket.
They make a huge basket out of wood, they collect all the gold into their baskets.
John- Thanks Lily!
Lily- You are welcome.
John- Go forth INDIAN OCEAN.
Lily- we came to India now where should we go in India?
Adam- I found it, it was written in this book- Harappa.
John- Go Forth- Harappa.
Adam- Whoa! Our ship turned into a truck!
Lily- Go Forth- The Great Bath
John- What is this Lily?
Lily- It was written in the book where thousands of people can have a bath together.
They all go to the Great Bath.
They dug a pit at the corner of the Great Bath…
Kate- In here there is door here.
Kate- Ewe! This room stinks…
The room was filled with carpet of skeletons.
Kate jumps on Adam because she is afraid.
Adam- Get off me! I am not a pillar where you can climb up, and you can also make a hover board of your own.
Kate- Guys! Look there it is the Crystal Skull. Take it and run from here
Kate whistles and they come inside their truck, then they come back into the Indian ocean……
John- Go Forth, Mesopotamia.
They all reach the historical place of the Sumerians.
Lily- Go Forth the Assembly of creatures.
They all reach the assembly of those creatures but what they see was knight who was sitting on a chair and reading a book.
First entered John then Lily then Kate and last Adam.
John- Who are you?
Knight- The youngest brother of three great Knights.
Adam- But in the story they mentioned that there were three knights?
Knight- Yes there were two Knights who killed these creatures, but we lied because we knew people like you would dare to come and receive the greatest Award in the world.
Then the Knight handovers his Sword to John and says….

John- Thank you for this, um… but what can I do with this?
Knight- I handed over this sword to you as you are the King of my world, come let me show you…
Then he goes on to show his Magical world, it was filled all the colours in the world, with this he shows his palace where he can sit on the Throne of this Magical world…….
THE END………