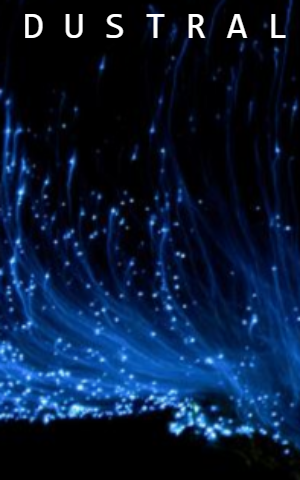 Abanti Pal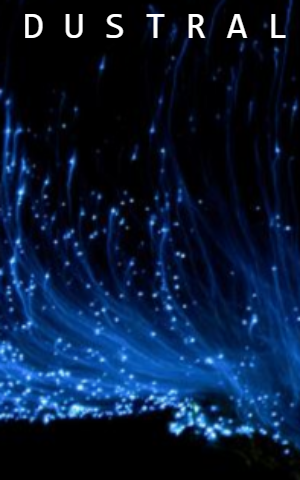 Abanti Pal
Dustral
Dustral

18 mins

178

18 mins

178
---
---
The evening air seemed fresh to Nelsa, after the daylong back-breaking work in the laboratory. However, there was no respite yet. The freshly collected samples from the crater-like formations in the Antarctic ice needed specific examination that was incomplete the previous day. They had received top-secret alerts that some strange activities were in play in the polar regions that was eventually sweeping throughout earth. And the earthlings were blissfully unaware of the incident or its consequences. Not that it made any difference. There was nothing much that could be done in case of a galactic-scale event. Save enforcement of precautionary measures, if possible. But whatever was happening, its consequences had to be identified and measured, studied intricately to prolong any possible foreseeable calamity from outer space. Something was moving beneath the tectonic plates from one region to another. Something was moving with them, through them, using them as its medium.Nelsa had to come. Driving a critical mission for a team of geophysicists on behalf of the a global antarctic survey organization, specially where it involved detecting an unknown phenomenon, was no easy task. The monotonous howling of cold air in these sub - zero regions made her wonder what mystery on earth could possibly be shrouded underneath such inhumane climatic conditions. Innumerous, her scientific mind and experience told her. They held some of the darkest secrets that was yet beyond the reach of human intelligence. Ever. Perpetually shrouded beneath the layers of ice and earth. It had already been years that their organization had been exploring the polar. But this time, it was different. Few other teams from other organizations were also deployed on a similar mission, if she knew it right. However top secret it might be, the hawks from all over the world were already in, scanning and scouring the ice-lands for that elusive phenomenon. Searching for the key to uncovering another layer of mystery. The perpetual darkness of the continuous nights was now getting at her. Having seen no sunlight for three months at a stretch, she was not sure how long they had to toil on, or whether all this humongous effort was only futile expedition. In these past few months, nothing efficacious was yet uncovered. Even though her laboratory units were always flooded with lights and Nelsa had a comfy bed unit all to herself for her resting periods, the natural darkness beyond their enclosure was getting at her gradually. Not that she was new to all this. She had been on similar missions twice before, in her twenty-year long career. And today as she walked out into the open for a brief tete-a-tete with the air that ought to be rightfully hers, her thoughts seemed to freeze. Far away, millions of miles in the lovely room that she called her home, sharing the same darkness in a different night was now sleeping her seven-year-old Amanda. Lost in her dreams. But today, the whole sky seemed to be reflecting her mind, projecting her daughter's sleeping face in the night sky. Enough, she must head back to work now. Enough break and distractions for getting her astray. She was aware of the dedication level her task needed and one single thread out of place could drive her haywire. Mysterious, how the human brain worked sometimes, she muttered to herself under her breath. Blissfully unaware of why it did so.As Nelsa was heading back to her lab unit, she noticed the lab room at the end of the corridor, where samples from yesterday were tested and left for further observation. It needed absolute darkness for the consequent tests to be made and deductions drawn. But an eerie bluish light seemed to be emanating from inside the room through a minuscule creak under the door. Without further delay, she entered the room, having the privilege to access all the lab units at any time, as she was overseeing her team. There, in the farthest corner of the room, inside a glass paneled case, floated innumerable fluorescent bluish dots, prancing in the vacuum, suspended mid-air. Taken by surprise, she advanced the case, putting on her lab glasses. Thousands of particles, each like a point source of florescent bluish light, were moving about in a peculiar methodical fashion. There was no state of commotion in their motion. They could not possibly be any living organism as the case was in a state of absolute vacuum, save the particles. How they could emanate light or float around, bewildered Nelsa utterly. That too in the dark and insane cold temperatures. Their earlier experiments did not reveal any luminescent chemical or bioluminescent organism at all.Disturbing their current state could result in tampering their further developments. So Nelsa exited the room, moving onto the control room and calling a few of her subordinates for commencing further examination. However, to her bafflement, no particle motion nor any light source whatsoever was recorded in the surveillance cameras. More so, when she headed back to the room, she found nothing. All was dark and silent. Was she seeing images in her mind; just like she saw Amanda's face sketched in the sky among the stars?
Three days later…
'Master, is it time yet?' asked a faint voice'Not yet. Sleep' replied another distant voice'When shall we wake up from our state of dormancy?' asked the first voice'When we reach the right state' said the second voice'How much longer?''Patience. That we have survived this catastrophic end of our world and are alive albeit in our dormant state, is beyond expectations. We cannot activate ourselves and trigger alarm in other worlds. This might spell our termination.' 'But we are passing through this world for many years, even before the rise of human civilization. Now it seems habitable enough to launch ourselves, doesn't it?''Endure! Any mistaken launch and we might be forced to move off this world''What is it, that the organism was talking about the other day?''Earth. They call this place earth. They are already searching for us and we know not how longer we can evade them.''Master, they are quite outmoded and seem imbecile too! How could they possibly track us?''Just the way they have encased us in a box in their lab''But we can break free any time. I don't understand why we must forbear so''Because we need to track how far they have already gone. Whether we have mistakenly ever been within their reach of understanding, or not. Whether we are detectable within their range of perception. If so, we need to plan better.We are swimming for billions of years through interstellar dust, after our world Zigos was crashed off by the dark world Ethnea. And now, since this world called Earth is moving through this interstellar cloud where we are also passing through, we will get quite some time to ourselves here. We must be cautious before we step in for cohabitation''Cohabitation? Why? We alone can conquer this world and wipe out all the pre-existential clutter''Not needed. They have already deciphered that their planet is moving through dust in space and found rare specimens in oceans that are not from the earth's core. It's almost time they might chance upon us as well. Do you not see their rigorous efforts?''I do, I do. That makes me concerned as to why we are not making our next move''Restrain yourself. I only hope that they will never be able to understand us, even if they detect us. At the most, they will consider us as minimal as a new metal or at most, a new mineral that they discovered. But these minds are yet chained, they will never be able to imagine that ultra-intelligent lifeforms exist beyond their traditional thoughts. We appear as mere flecks of dust, merged throughout their planet. They search only those that live in their known sense of living, those that use each other to grow and multiply. They have no idea that we, seemingly specs of dust, can thrive and multiply in vacuum and remain dormant for billions of years, getting activated only when necessary. That we merge and disperse in any medium anywhere.''And what if they do not need to know so much? What if they exploit us as one of their own soil?' 'That is the exact intention! We are and will continue to be merged in this world and none will be able to segregate us from their own' 'Master, you are thinking the impossible! Then we are getting subordinated' 'Oh no, never. We will eventually be merged in their soil and air, in their blood and breath. We will become them' 'We will lose our identity!' 'We are called Dustrals, who need no separate identity. Who are we, when we in our dormancy, are floating without a world of our own? But we can manifest in any form in any medium, did I not say earlier?' 'Yes, master' 'That's how we've evaded being identified for billions of years through space. That's how we've survived eradication and extinction.''Will we not lose our intelligence? Will that not be imbibed by them?' 'So callow you are! Never has it been in any world, nor will it ever be! They may escalate their level of intelligence and inseminate the same to non-beings, the artificially intelligent as they call them. But will they be ever able to create or destroy Dustrals that are such complex lifeforms, who are not even always visible in the spectrum of light? We, who appear as granules of dust? Never. And thus, they will never even know that there's an unknown world with unknown lifeforms living in parallel in their own world, when they are so busy looking for life in outer space!''So, we might become them?''Yes, gives you something to ponder upon. Just realize the possibilities. Just a concern, they might detect us accidentally. Why did that organism, Nelsa as it is calling itself, come here and look at us as if it saw something? There have been detections through ages around the world I know. But those are unexplained to them yet. Whether it could decipher anything or not, I know not. I earlier tried to project its mind and it showed up as a smaller version of itself in the sky. It is longing for something, but it is searching for us too. So strongly, that it chooses to stay back here. But why? What does it know? We need to know.'
Meanwhile, in countries far away from the polar…
'Mom, please sleep with me tonight! I'm scared the monsters will get to me in the darkness' says a four-year-old little girl.'There are no monsters my angel. And wherever you are, your light of love will not allow any naughty monster near you, ever. Mummy is always near, call me and I'll be at your side in no time' says the mother, tucking away her toddler cozily in her bed.But the little girl is not so sure. Did a lamppost ever turn its light on you when you are trying to sleep at night? She had no idea, but she felt different vibes that she just had no words to explain. Her mother had laughed it off the other day, saying she was dreaming in her own fantasyland.
Yet in another place…
'Danny, the spoon… please pass me the spoon again' says an ninety-something old man, his feeble hands groping the table, searching for a metallic spoon.'Oh dad, not again. This is the umpteenth time you have dropped the spoon. Your soup is really getting cold now and a heavy storm is brewing outside. You would want to wrap up beneath the warm blankets as fast as possible''Oh, be tender by child. How do I explain that I did not drop that spoon?''Well then, who dropped it?''I don't know'And the old man stares blankly at his daughter, who lovingly bends to pick up the spoon from beneath the table.'Now, where did the spoon run off!' she nods her head in disbelief.
Yet in another place…
'Sam, bring back the tv remote to me, now!' yells an angry father at a twelve-year-old boy.'Dad, I did not hide it!' yells back the boy.'Do you want me to lock you up in the attic? A nice night with the ghost will perhaps help you remembering where you hid it?''Nope dad!' shrieks the boy and distances himself quickly from his father. 'I really did not take the remote this time. And there really is something up there in the attic. You should see for yourself. Strange green dots of light move about in the roof. I have seen it twice.''Ghosts maybe?' suggests the dad.'Dad its real. It seems to be listening. Whatever it is, it moves with us, stays with us, lives with us''I'm calling the doctor now. You need a checkup.''Please dad! Just check out once, yourself!'
Yet in another place…
'Doctor, my babe is just three years old. He is learning sentences. This little guy says he was born in Ethiopia last time and he was a neurosurgeon! How awkward is that?' says a worried mother to a wise old pediatrician.'Effect of too much of television at an early age I guess' responds the doctor calmly.'He doesn't watch cartoons or any other shows and songs, in fact, he is not at all interested, unlike other babies his age' says the panicked mom'He possibly overheard conversations from people. Or maybe saw something that you were watching?' the doctor furrows his brows. Parents these days!'No doctor. He says things which should not even be in his vocabulary at this age''Like?''Like, in his last birth, he went to the mountains on a vacation with his wife. They were exploring when they chanced upon a hidden cave. He saw swarms of violet light throughout the darkness inside the cave. He now thinks he passed away there, as he can't remember any more. These are impossible imaginations of a child his age. What is he suffering from, doc?'
Yet in another place…
The scuba diver was exploring in and out of the rotting ship that he chanced upon by mistake. There was no trace of plants or fishes or any life form for that matter, anywhere near the ship. In fact, it was frightfully desolate for a wrecked and sunken ship. As he forced open the rusted door in one part of the ship after lots of prying, he thought he chanced upon a blazing blue light emanating from within. He swam inside. Nothing there. He swam in and out of the ship. Blue water, blue fishes, blue sand. What was with him suddenly? Oh, it's the effects of the ocean, he assured himself.
Yet in another place…
Farmer Joe was driving back home from the town, where he had gone to have a word with his brother. The old car makes a loud shudder and the engine dies off suddenly, in the middle of a desolate region. 'Holy heavens!' he swears of loudly as he steps out of the car to have a look. While he is checking the engine, a loud thud comes from the left of the road, where the sun had just set. 'Is there someone else too here?' he ponders, worried that this was not the best of places to get stuck at day-end. Dusk was diminishing fast. The road to home was long and empty. The nearest maintenance store would be at least a few miles from here. Very few vehicles plied on this road at this time of the day, but he had to try his luck. He crossed the road, hoping that he might chance upon a car or a scooter. Either direction would do. Then he again heard the thud, subdued this time. Tall grasses grew on either side of the road, limiting the vision. But farmer Joe thought, he saw some faint streaks of light flashing away amidst the grass.'Who's lurking there?' he thought and pulled out his torch and penknife as he stepped off the road. He brushed through the almost shoulder-length blades of grass and stepped ahead carefully. Not a sound now. Quite suddenly, without expecting, he came into a clearing that gaped down into a massive black crater.'Whazzit!!' muttered the petrified man as he stumbled back. What seemed more astonishing to him than the crater itself, or whatever it was, was that it shaped out at the edges in perfect geometric rings. The entire basin was sickeningly black in color and seemed to tunnel off into an abyss, right into the core of the earth. Is this a top-secret high intelligence building built in this fashion, to scare of anyone who chanced to come here? Or a research center that buries the darkest discoveries uncovered on earth? And he pondered on… But something told him this was not any of that. This was the unknown, the unforeseen. He would have to report this to the nearest police station immediately.And then he hears the low thud once more, coming from his left. Tiniest pinpricks of green light emanate in swarms from the black abyss of the crater. The way they move makes him feel that they are beckoning him to another realm…
Yet in another place…
'Get to bed quickly Amanda, now is not the time to play' says a lady's voice'But I am not feeling sleepy, Missy' a seven-year-old girl pleaded her governess'Well, let me tell you a story then' 'Oh no, I'll hear exciting tales from Dustral. You go to sleep''Whozzat?' says the governess, wearing a perplexed expression on her face. The lone child was talking to herself frequently nowadays and it did not evade the governess' eyes.'Oh, no one in particular. Just dust here and there, over and above, everywhere you see. They go around the whole world and even move freely beyond. They tell me fantastic tales of what they do and where they come from''Dust? They tell you tales?''Yep. Interesting ones''Oh well, let's hear one''Ummm… I'm feeling sleepy now Missy''Just one my child. Won't you tell me?' the governess needed to know what was going on in the lonely child's mind.'Okay then. There's this one dust who loves me particularly''How can a dust love you? How does it speak to you? Does it have a mouth?''Oh no, it becomes the person I want it to become''Say what?''Oh, missy. You are so foolish' laughs out Amanda at the expression of her Missy. But Missy was getting more and more confused, trying to understand what exactly the child was imagining in her head. Every child has her own world, her own fantasyland. But these imaginations were too unbecoming of her. Or weren't they? Amanda had been away for her mother for several months now. It seemed all this was a result of her deep loneliness.'Okay dear, I'm sorry. So now, what does it say?' she tries to sound apologetic.'It says that they all were once from a far far far away world, not like ours. Zigos I think they called it.''All right. What are they doing outside their world?''Their world was destroyed by another called Ethnea. When their twin suns began dying, all their worlds became chaotic and many banged into each other. Their world was broken and shattered; they all fell into space. They are swimming in endless space ever since, carried off along with all the debris and heat''Into space? So how did they come here?' asks Missy'Our world has long been passing through all this dust for thousands and thousands of years. We don't even know, but we are passing through this stellar dust''Oh, is that supposed to be worrying?''You say' says Amanda'I don't care whatever it is we are passing through. It's our world.''How can you say that, Missy? Did anyone say so? It's theirs as well''Oh, my girl! yes we all live together. Now there, our earth is made up of so much dust, right? You shouldn't bother. Wherever it might come from, once it's on earth, its earth's'' This dust is different Missy'' What's so special in it?''It says it can tell me what Mom's doing, whenever I want to know. It can take mom's shape too, show her face in the night sky, whenever I don't feel sleepy'' How does it show itself?''It doesn't want to show, but when I yearn for something, it becomes thousands of blue lights taking that shape. It says it is embedded in all things. We just can't see it. We are blind to it what else does it say?' says a now alarmed Missy. Amanda's mother, Nelsa, away on a long mission in the Antarctic, must be informed. She was also saying something about blue lights to her husband over the phone the other day, Missy had overheard.'It says my mom can never find it. No one ever can. It lives asleep in our minds which we never use. It's that unknown synapse, that unexplored intelligence that passes through the dust to being and non-being to dust, through the cycle of life. It's a never-ending cycle. It never erodes, never decays. Some call it air. Some call it light. Some call it the part of what makes a soul. Some call it unknown energy'' That's a part of us my dear' 'It has become a part of us. But it continues to live on its own. That's why it's not us even if it is in us' 'Says who?' 'Dustral. They call themselves dustrals. Floating through the universe. They will flow away eventually, maybe billions of years later, when our sun dies out and our earth is destroyed. Then they'll seek out a different world maybe' 'Dearie, I'm sure you were having a weird dream. Wake up. It's our own warm world. No one else is around it belongs to anyone or anything that's here. We are none to claim it as our own. If so, then how do you explain strange sightings of ghostly beings? How does an inanimate object come to life? How do people remember a past life? How do I see my mom in them and know what's happening? How do you explain the numerous mysterious that we just choose to disbelieve and ignore, for our own comfort?''I'm sure they all have an explanation, sweetheart! A seven-year-old does not need to think so much. That's what doctors will explain. Researchers will explain the unexplained and yet in our ignorance they live on' smiled Amanda strangely.
Far far away in Nelsa's lab in the Antarctic's...
'Master, why did you reveal so much to that little organism? Its mother works right here to assure ourselves that even in their knowledge, they will remain utterly ignorant of us. This is the ultimate test to ensure that we are in the right world. While revealing to the little one, I've come to know that years and years from now on, this little organism will try to stir up the understanding of our existence, in its own community. But it will have no evidence and they will remain happily unenlightened, forever and ever'
And so dustrals continue to live on and on till the end of time…