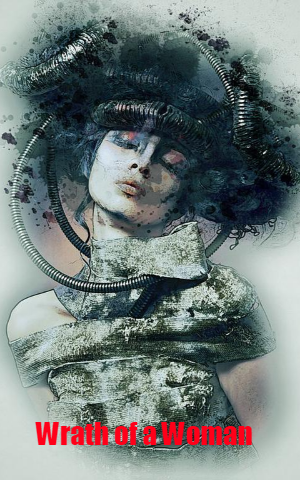 Ankita Masih
Abstract Tragedy Inspirational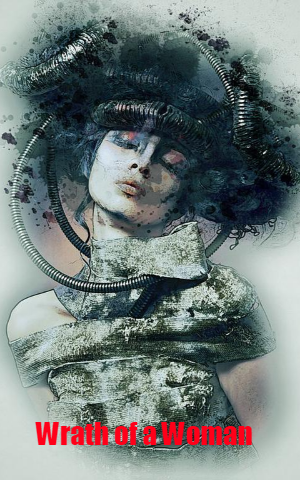 Ankita Masih
Abstract Tragedy Inspirational
Wrath of a Woman
Wrath of a Woman

2 mins

247

2 mins

247
---
---
There was a scream,
that wasn't heard.
There was a pain,
where there shouldn't be.
There was a horror,
that took place but people claimed they never saw.
Who was hurt?
Who did the hurt?
No one came forward.
So it was a case that was shut.
Hurt in a way,
that raked the soul on burning hot coals.
Scrubbed the skin raw,
but the stains remain.
Who is the victim?
Who is the demon?
Who did the wrong?
Who was the one wronged?
So, when I see around and see fingers pointing
I hear myself asking the question that has always remained,
'Why was she the one who was shamed?'
He ripped it away, she claimed in a broken tone.
"He ripped away my soul and tore my dignity apart.
I didn't say 'Yes', there was no yes.
A No is No and it can never be a yes"
She screamed to the void.
People watched, entertained as if a circus came early in town.
Justice, dignity, empathy, sympathy.
Humans gave none of these.
She is the one dirtied
She is the one deemed unclean
When his soul is the one that is murky and pitch black..
The one who dwells in darkness,
the one who couldn't be human,
that couldn't understand that a person belongs to themselves,
and only themselves.
That no one has a right to another's body,
if not given permission.
She should live with her head held high,
He should be shown,
that he is a monster inside.
So, let's give her dignity, empathy.
Don't make the matter into a topic of hilarity.
The one who is wrong, is wrong.
There is no right to his wrong.
No excuses of, "I couldn't control myself"
"It was just one time"
"She was asking for it, with the way she dress"
If you deem to hurt a woman,
in a way that her soul will hurt, her body will hurt,
then you don't deserve redemption.
You have obviously crossed the path of absolution.
Now, there will be cries of hundreds of women.
Chasing your steps and waiting to hunt.
We are called the goddess,
because we create and we forgave.
But when it comes to rage,
when our honor is at stake.
We will burn the whole world down,cause war, calamity,
and we will not let any perpetrators go without their pound of blood on the altar. .
So scream, and frame another woman as the guilty one.
But no, we will take our revenge.
And then you will beg for salvation.
So scream and be afraid.
And fear the wrath of a woman.