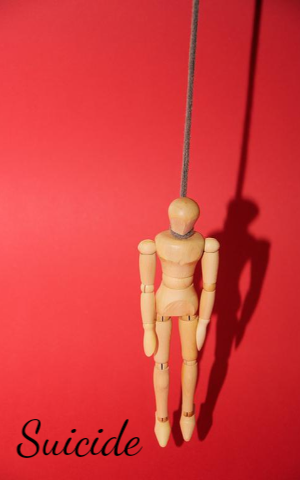 Om Dhake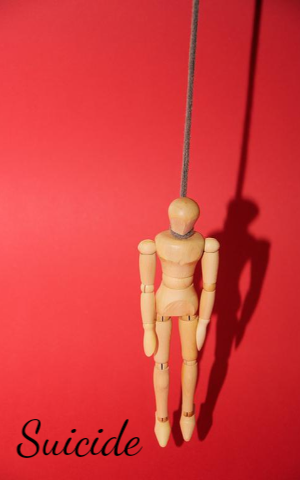 Om Dhake
Suicide
Suicide

6 mins

215

6 mins

215
---
---
Suicide was the first word that struck his mind, amidst the fog of uncertainness which made his future seem a blur. Nishith impatiently brushed off the beads of perspiration, and at the same moment, his mark sheet fell off from his trembling hands. The numbers written in black ink told only one thing - He was incapable of clearing JEE exams.
He looked outside the window that faced his bed in the mixed state of confusion and gloom. His life seemed no less different than this endless darkness that engulfed the sky, in the absence of the moon. A thought brushed his mind- Would I be able to survive this darkness?
Still, in the confused thoughts, he surrendered to the sleep as he couldn't force his body to stay awake anymore.
Some dreams are unforgettable because they give an opportunity to meet the people you have lost in your life, and even show you things that become a part of your aspirations. However you try to forget them, nightmares are still something you can never forget. But, the list does not end here...Though it is very rare, many times we get answers to our problems in our dreams, and it is the realization that makes these dreams exceptional.
Nishith was lying lifeless, his body numb and the face held no expression. His mother was crying over her only son's death. Even, his father's eyes had deepened and the aghast look on his face was easily noticeable.
" Nishith, wake up, my child. See, you can't leave us like this. Tell these people that you are not dead, tell them that they are wrong. It can't be true, what was that evil hour which made us childless "
Saying these words, she again broke down into tears. She was not the only one lamenting, many women dressed in white were wailing and shedding tears. Nishith's father was standing in a corner and was letting the tears exit his eyes at an immeasurable speed but in silence. After all, he had to become a support for his wife in times of this bitter adversity.
And, slowly with the tears dripping along her cheeks, his mother approaches his father and cries a lot on his shoulder.
" Are we a reason behind his death? Was it our overambitious nature that made him fasten the ropes of death around himself? "
And, again she broke into tears. And, then the look on her face changed.
" This craze of having an IITian child in the family stabbed my son so badly. What a helpless mother I am now? "
" How will we live the rest of our lives with this guilt? I know, somewhere we were at fault, but at least he could have spoken to us. Why did he choose suicide over the other options? " said Nishith 's father, crying his heart out.
" It's my fault, I failed as a mother to understand my son's problems and struggles. Hadn't I taught him to be strong at every phase of life? "
She continued, "Nishith, I always taught you that suicide is never a solution to problems, it creates more problems and deeply shatters many lives. Then how did your conscience let you do this?"
And as the time was passing by, his parents were getting succumbed to the storm of disillusion and guilt...
" No, I won't do anything like that. I will always pull through the struggles. I won't commit suicide ever in my life. " shrieked Nishith loudly.
Then, he realized that he was heavily panting, and soon when his mind was organized and calm, he realized that it was just a dream. Though it was only a dream, it had made him realize a very important lesson.
After all, just quitting up the life is like being a coward and running away from the problems. Nishith made up his mind to convince his parents regarding his choice of an interior designer as a career. He was fascinated by this profession since a very long age.
The next day, he told his mom and dad to sit for some time and listen to him. He knew that it will take a lot of perseverance for him to convince them, but he still thought of giving it a try.
" What's it about? I am quite surprised, for you are always preoccupied with your studies and never have some time to enjoy yourself with us. "
His father looked worried, and asked in a worried tone - " Has anything gone wrong with your JEE preparation? "
" Dad, and mom, listen to me. I am not sure whether you will like whatever I speak. But, I need to speak, or else all my problems will keep turning into frustration. "
" Actually, I am not at all interested in doing engineering and all this JEE preparation. I want to become an interior designer, at least I will be happy in doing something which I aspire from the core of my heart. "
His mother seemed to be a bit convinced, but his father's face did not register any expression for a few seconds.
But, soon his father got infuriated and shouted on him,
" Have you lost your mind, Nishith? We are here trying to secure your future, and remember one thing if you be an artist, there are a lot of struggles. "
" Dad so is the path of achieving a good rank in JEE exam full of struggles. " Nishith replied.
" Listen, Nishith, after all, it's your life and we are no one to decide what you should become in your life. It's just that we are concerned about you." his mother told him.
His father's anger somehow vanished listening to her words, and he just advised him, " Son, I am sorry for not letting you decide your own stream. You want to take the arts stream, do make a career in art, but with full dedication and determination.
And yes, however impossible the problems see, never ever decide to quit your life, rather try to find more solutions and give more efforts to tackle the situation. We are always there with you, in fact, I am glad that you reached out to us. "
" Yes, we will always support you in whatever you do. Dear, just happily deal with the science subjects for these two years. Don't worry about your JEE rank, and just study science with the perspective of achieving good marks in the board examination next year, for we have no other option left now."
" And, I will make sure that you get admission in a good art college for the course of interior design, once after you complete your 12th standard. Just deal with the science subjects happily for now, and you won't feel the pressure then." - added his Dad with a broad smile on his face.
These words were like a dream to him, he had never thought that this problem could have got solved so easily. And, he was very happy that he did not opt for the easiest yet disastrous option to find a way from the problems.