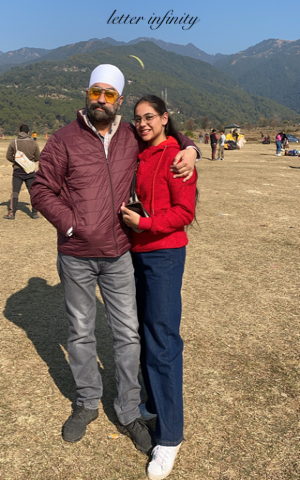 Prabhseerat kaur seerat
Abstract Classics Inspirational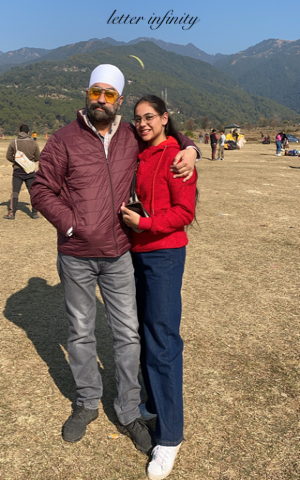 Prabhseerat kaur seerat
Abstract Classics Inspirational
Letter Infinity
Letter Infinity

3 mins

244

3 mins

244
---
---
Dear backstage audience.
I wanted to write something from many days, the fact that writing leaves you in relief, so I took this new beautiful diary all embroidered with yellow leaves and beautiful thread workaround, from my collection of diaries.
You see I, love collecting anything and everything that helps me to write, to perform,
so as I hold this pen figuring out where to start with, you are the one who comes to my mind.
so I thought of writing something about you and not for you.
They say validation is an important thing so at times I cut my sentences, my real emotions to make the perfect poetry prose.
sometimes I do not even make it to the post and just keep it to the drafts of my phone because validation you see is a thing for many of us by the audience.
When I realised how my work was piled up in the notes instead of the stage, I missed you, I remembered you. I wanted you.
In the world full of backstage singers, dancers, you were my backstage audience, I remember before performing the final thing how I used to
make you sit straight and hear me the for the whole damn night, so I remember how my practices for declamations and your snores made the perfect music.
nursery class, first annual function, my first performance, but when you entered the hall, I ran all the way from the stage and came up to you and hugged you tight, and then you took my hand and dropped me back to the stage in between the performance.
I remember the day of the final round and totally unexpected winning, I was so sad cause I couldn't find you around to hear me out, although the night before , for more than thousand times I narrated the whole thing In front of you, so I went up to the stage with very heavy heart and sadness filled inside, but as I started to perform, I saw you standing there for me and hearing me.
I wish I could describe that feeling in words, that moment of joy when I again wanted to leave the stage and come to you and hug you tight but unfortunately I was not in nursery anymore.
I wish I could re-live that moment
That spark in my eyes, I wish I could keep that forever so when the world crushes me down that spark helps me to find the light.
The other day when my psychology professor was teaching us some theories of work motivation all I could imagine was you standing and smiling at my achievements and becoming a reward for increasing my motivation.
Do you remember that day, when I was awarded the tag of the social worker and spoken word artist, you were the one making a video all the way long and the one who stood most proudly and heard my speech no matter how boring it was.
you even made your wallpaper as my picture of getting a prize, you sent that video in every family group, friends group and where not.
What I miss the most is our bike rides, when you taught me to ride a bike you just not gave me the material the realistic material to write but a lot of memories, some stories to perform, to narrate. you stood by me through every performance, somewhere physically and somewhere metaphorically.
No matter what distance is, how away we are you are still my favourite audience in a way when i call you before leaving hostel and after reaching the place and you'll always be my favourite audience.
Dear papa, you were my real audience, one in front of whom I did not cut my sentences to get validation.
Thank you Papa, for always letting me perform!
I wish life gives me one more chance to perform in front of you!
-With love
Your little performer.