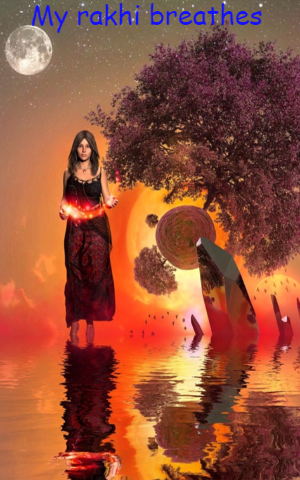 meennaakshi Singh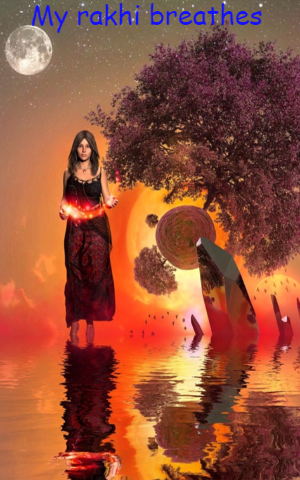 meennaakshi Singh
My Rakhi Breathes
My Rakhi Breathes


---
---
Landline was like a landmine
its ringing was very welcome
yet at times unwelcomed too.
Pushing through the chores
heart leaving like sophomore
she grabbed the shriller vein
it wasn't in vain
Bhavya! I'm coming didi.
Brother's voice clear and stark
after two years he's coming
a thousand watts want through her
cleaning, clearing, setting and mending
cooking took the center satge
between the chores
creased out the lines and contours
with worry and burden of woman's life
taken a big whole
of her freedom, her laughter and space.
Sleep elusive, weariness gone.
beads though, through her locks shine.
yet her contained maturity did not spill
yet the thoughts drifted over the sill
how he looked,
must be lean
must be tired
must be mature
must be missing home
all through the day twenty-four gone
night was long and tiring
morning rejuvenated, energy
encircled enshrining sister's love.
more than score
she was at the door
at times pushing the clocks arms
here's were waiting and it was tiring.
As the early afternoon crept,
her child had slept,
a knock on the door knocked her heart
torpedoed her frame to rip it open
tears rolling yet they were frozen.
HE clung to her as she to her heart bore
a brother with a limb no more.
Her miseries and anxieties minuscule
dragon doll emerged with a gutsy lore
I'm proud, our country proud.
My rakhi is still breathing
whereas many have their last bled.
Tears flowing, nothing more they said.