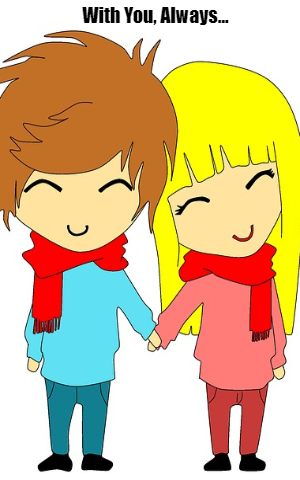 Preethi Warrier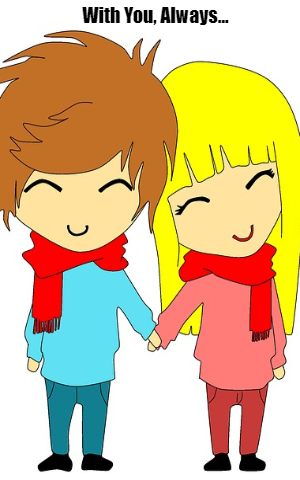 Preethi Warrier
With You, Always...
With You, Always...


---
---
I covered my face with the dupatta and lowered my head, as I walked into a sea of slogan callers, demonstrators and media personnel. Amidst the flurry of clicking cameras, the police strapped me into their vehicle and sped off. I was under their protection since the day I testified against my parents.
The protesters chased the vehicle, banging on the glass windows, trying to halt the jeep. It's not every day, that the daughter of a so-called respectable family, a village girl, supposed to be all docile and obedient, accused her own parents of murder. My kin had gone crazy, we daughters weren't as much allowed to raise our voice, let alone drag our family to court.
But I wouldn't back down, I would ensure his killers paid the price, for the wrong they did to him, my best friend, my Bhaiyya.
He was a kind and gentle soul, my brother. Cheerful and chivalrous, he never meant any harm to anyone. He ever challenged the primitive beliefs of the family elders, he strongly advocated women empowerment. Thanks to him, I was educated. I went to school, even college, he had been my support.
I still remember, when my father tried to persuade me into marriage at seventeen, my Bhaiyya had stood up for me against everyone. My father had to relent and I continued my education. Amidst our little fights and arguments, he stood by me, rock solid.
I carried his little secret too, I knew he was in love. And as luck would have it, his lover was a man. They loved each other deeply, and though a little surprised initially, I personally had no qualms. Love was pure, a gift of God and I truly believed everyone had the right to choose his partner. I kept his secret safe and marvelled at their sincerity and devotion for each other.
But then true love had to pass millions of hurdles, and they were caught red-handed one night. My clan was rich, reputed and famous, their false pride and honour couldn't tolerate the scion of the family be a homosexual.
They threatened, they tortured, but he didn't relent. A man of principles, he refused to abandon his love, and his family, his own parents executed him. Honour Killing, it was named later, the family's reputation couldn't be at stake after all .
The cover-up was simple, money spoke volumes in our country.
But I was an eye witness. I couldn't let his murder go unheard, unpunished.
So here I was, disowned by my own, but still fighting, warding off every obstacle that came my way. But I knew I would win, I would get him justice.
I promise you, my dear brother, you meant the world to me and your soul would finally rest in peace and come what may, I won't ever give up. That would be my gift for you, for Rakhi, for the special bond we always shared.