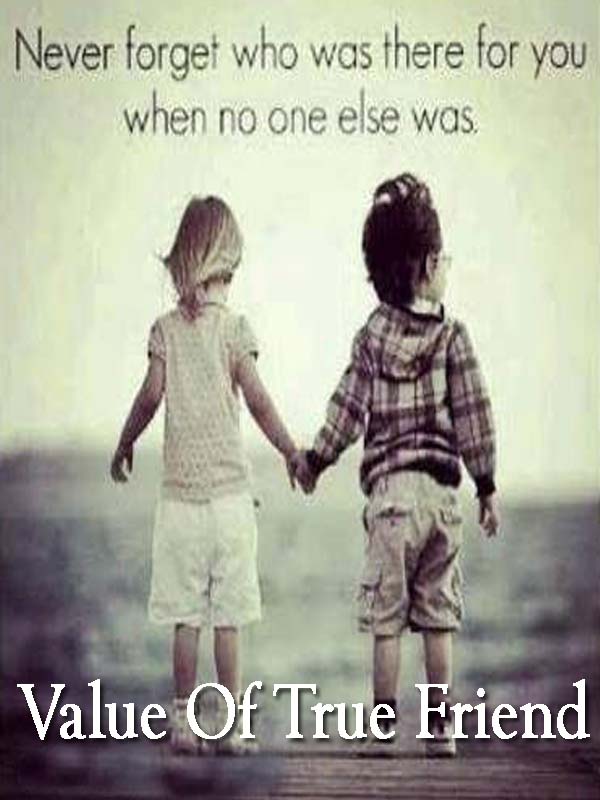 Pranav Singh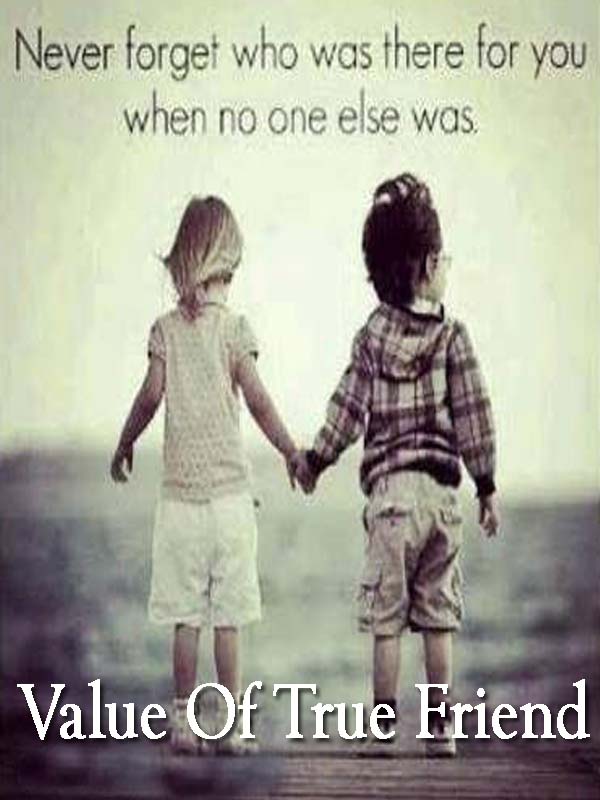 Pranav Singh
Value Of True Friend
Value Of True Friend

4 mins

16.7K

4 mins

16.7K
---
---
Once there was a boy named 'Aman' Being the only son of his parents he was very pampered, because of which he became very arrogant and complained of each and everything he came across. He was never satisfied. He used to complain about his dress, his room, his classmates, just everything that he came across. Due to this nature he didn't had a single friend. His parents were also fed up with his nature. But inwardly , Aman felt very lonely, he always desired that, like others he also wanted to have friends with whom he can share his secrets, and boast about his cars, toys etc. but Aman being Aman outwardly always said that, "No boys are good enough to be his friends"
Once when he was walking towards his school he stumbled on a stone lying on the road, and fell on the ground. Everyone started to make fun of him, everyone knew about his rude behaviour and that's why no one came there to help him. Aman was hurt, both physically as well as emotionally. He got up on his own and gathered his scattered books, suddenly out of nowhere he heard someone asking " Can I help you in carrying your books?" He looked up to see a boy in wheelchair, he was handicapped, He was saying "You can take support of my wheelchair and come with me to the school, as you are bleeding, I can very well carry your books with me on my lap". Aman first tried to ignore him, but his hands and legs were hurting badly so he accepted the boys offer. The boy introduced himself as Atharva. Atharva was very friendly boy and he stayed in orphanage specially made for 'special people'. By the time they reached school they had become good friends. Aman was pleased that now even he had a friend, who didn't judge him.
Atharva was well known in school for his courteousness and helpful nature. A good bond developed between Aman and Atharva from that day.One week end, Atharva invited Aman to his orphanage to meet his other friends . Aman reached there in the evening, As soon as he reached the gates,he heard a very pleasant voice, singing a bhajan, "Kaun kehte hai bhagwan hote nahi, tum Meera ke jaise bulate nahi," he stood there mesmerised.
Later when he entered the reception area he was welcomed by beautiful coloured hand weaved curtains and paintings. He was feeling very welcomed in the surrounding. He entered the prayer room where a blind boy was almost finishing singing the bhajan , it was the same pleasant voice he was mesmerised hearing near the gate . At the same moment he was spotted by Atharva. Aman asked him, "Who made this beautiful painting and curtains? " Atharva pointed towards a girl named 'Neha'. She was deaf and dumb. Atharva then introduced him to Samay who had sung the bhajan. Everywhere around him ,boys and girls were busy doing something or other but one thing was common in them, that they were all handicapped in some or other way and they were not wanted by their biological parents. But they all had a smile on their face and love for each other . They all welcomed Aman with utter friendliness.
Aman was astonished, he realised , how ungrateful he had been all these years. He had everything, but he didn't value its existence. He remembered how rudely he used to behave with his parents and classmates. And here these kids , though being special children of God never complained or felt dissatisfied with anything, infarct they lived so happily with a giving nature .
Aman returned home as a changed person. There was a drastic change in him, he started valuing people and things around him. His parents were surprised but happy with this change. His classmates also started liking him and he made many friends, but no one was like Atharva for him. He worked hard in his studies and that year. He also won the "Student Of the Year" title. Years went by. He and Atharva became inseparable friends and remained friends forever.
Moral:-" A good friend can always change your life and never take things for granted ."