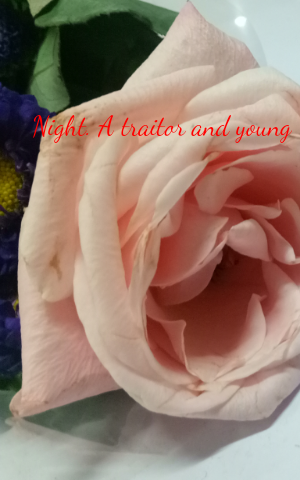 Neliza De Lara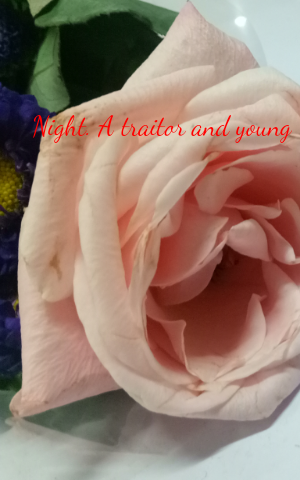 Neliza De Lara
Night. A traitor and young
Night. A traitor and young


---
---
I calmed myself as I smoothen the dress that I'm wearing. I took a deep breath and sighed heavily. This is the day, right? I should not interfere with my thoughts and proceed with my plan. I walked into the kitchen and hold the item that will make my soul quiet. I stared at it blankly and inched it closer to my wrist. Gladly, I know the right position because I listened to my colleagues who teach Biology. I am impressed with myself on the thought.
Normally, gossipers would state obvious remarks such as, "Why did she do that?" I laugh on their faces but I asked myself, why are you even doing this? You're raised to be a fine young woman. You're good with emotions and processing. Amazingly, you made your students cry and applaud on you. So, justify this act that will kill your whole image.
Who am I even bluffing? Those reasons above are the reason I'm suffering. Everybody saw me as a refined individual that's why they won't bother to check up on my fed up emotions. "She's strong and very independent. She can manage." are the common sentences that killed me in an instant. I don't know, no one asked.
But what if someone asked, what will you say? That phrase hit my head and I let go of the shining knife. I'll tell how disgusted I am to myself. I'll shout how I feel unworthy and undeserving to live. I'll state how it's emptying to see the sun up and down. I'll cry loudly on how I am drowning. I am tired and I need a security blanket. It's so cold that I can't even feel anything. The shiver comes into my spine and into my heart. That I badly hope that someone will clean up this mess and whatever I did in the past, it won't even matter. That I wanna hear how important I am. That I wanna hug that person until my lungs collapsed on the pressure of crying. I don't need any words. I long for a permanent shelter.
I cried just like any other nights and decided to delay my plan. Maybe, today isn't the day. But I don't want to wear a light face when I'm consumed by the darkness. I no longer desire to get up when I feel that death crawls into my soul. Lastly, I don't know if it's fine to choose peace over chaos.