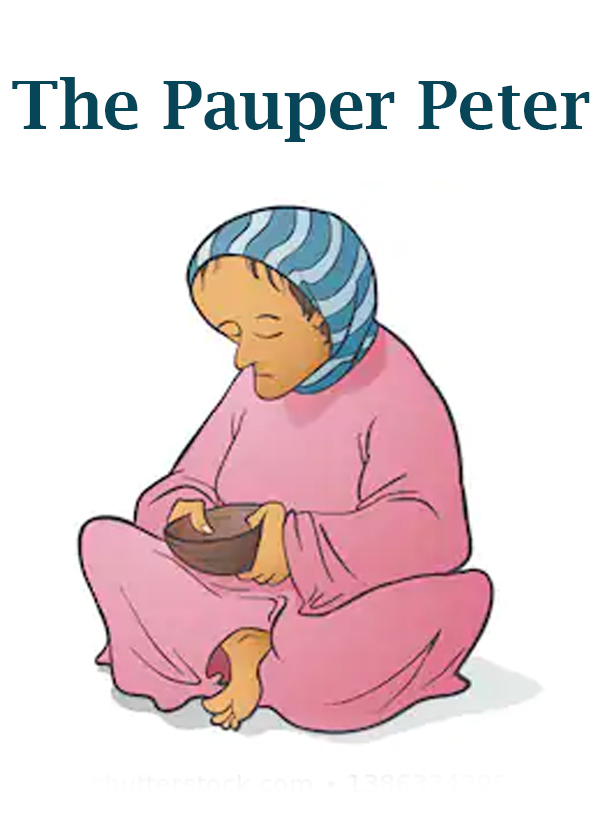 Varsha Madhulika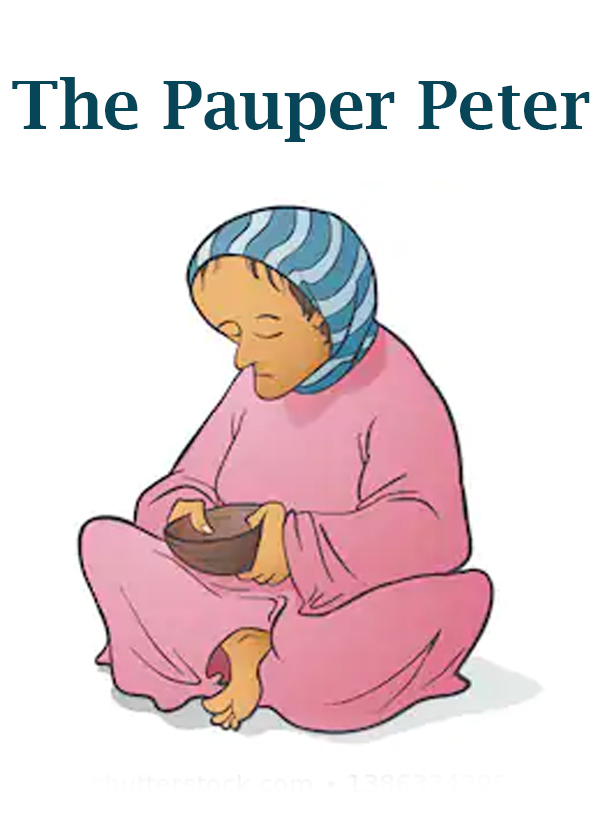 Varsha Madhulika
The Pauper Peter
The Pauper Peter

5 mins

448

5 mins

448
---
---
Lazarus was a very successful software engineer and Meera senior manager in a leading IT company in Hyderabad. They had a brilliant three bedroom bungalow in Banjara hills. The pouch was always lined by the red Lamborghini and Black BMW. The big garden in front and the soft square lawn were well looked after by Mohan, their gardener, who never misses to nurture the beauty in the garden. Meera was fond of a good large garden with all plants and greenery. Mohan never failed to satisfy her to the fullest.
Meera often returned home late night because of workload and most of the time tight traffic which always caught her either here or there. Over years, she is now accustomed to it. When she comes home, she gives a quick glance to her front garden under the shade of lamplight. The greenery glows splendid even under artificial light, she quirks and kisses the flowers that bloomed in the front lane that added to perfect scenic paint. At times, she feels how busy she has gone that no time even to admire the plants which bless us always. But then on the other hand, her post calls her for more time investment and dedication. Sandwiched between her passion and profession, she finds herself being squeezed and always go in for profession because it pays all her needs.
Done with the daily pampering with her plants she finally steps in the still, dark house with pin drop silence. Undisturbed with this piercing quietude, she heads straight to Peter's room, and found him cozily tucked in his blanket blue with moons and stars still twinkling over his head under the radium effect. Happy with his peaceful son travelling deep in his dreams of castles where honey and chocolate flow with new creatures all working for the perfect production of honeycolate. For whole of the week, she finds no time to even see her son's face or even to say him good night. Only on Sundays, if they don't have any business party or other engagements.
So practically, Peter is the real companion of the house. And Mala, the helper, the real occupant of that concrete building. When Peter was small, after school he used to play with Mala and then listen to a story from her and depart to bed. But now he is a grown-up lad of sixteen. After school, he often goes for tuition and without fail return to the house just before their parents are in. Mala had mentioned this many times to Meera and Lazarus, who have scolded Peter and warned to curb his privileges. With a brooding face he always lashed harsh words and banged the door, but never improved or took correction. Maybe this is because, they never gave time to him which he always craved, demanded, and desired. He had good pocket money, a car to drive him anywhere, all games, all facilities and accessories every thing of his comfort was at his hand reach. Still he is not happy.
For the past few days, Mala observed Peter to be much tensed. She often questioned him when he returned home late, but he pushed her and walked off. He never was offensive and aggressive but now he is not only offensive but abusive also with words that even I cannot tolerate. Mala admits that she had never seen him in this form and such abusive. This leaves Mala, his half mother, much troubled. Unable to understand this change, she finally told this to Meera.
Meera was not in a good mood that day, because of a bad day in the office. So finally, when Mala told this change of behavior of Peter; Meera fired and said, 'Every of his comfort is met and yet he is not disciplined. He is not a small kid and I have much work to do. He should behave well.' And she walked off the corridor banging the door.
Mala was not at all happy. She wanted Meera to talk to Peter and try to find out what is troubling him. Why he is behaving in this way? But Meera has no time to spend with her only child. She is ready to provide every amenity to Peter except for the precious one, the time. Mala was upset but not a failure. Mala was not going to give up. So she looked for an appropriate time to present this case to Lazarus.
One fine morning, when Lazarus was in good mood, Mala asked permission to speak about Peter. He said, 'What happened to Peter?' Mala mentioned every thing she had observed in Peter which she felt was troublesome and an indication that something was wrong with Peter. Lazarus patiently heard every word, and showed concern but then a business call came.
Taking excuse, he heeds for the meeting and says Mala, you take care of the matter. Shocked Mala was speechless. How can the parents be such indifferent for their own child? But the truth is, they really don't have time for their only child. They have money, material, and everything that they can give to Peter but no time to sit with him, share his happiness and sorrow. They are not standing right by his side when he is in some great trouble. They are not there when he needs their help.
Only Mala understood how poor and lonely the rich Peter was. He had every treasure of life but for the gem that actually nurtures it THE TIME. The time that can win the heart. The time that makes one feel cozy. The time that brings us together and keeps us all bonded. Even if we don't have money, we can enjoy and be happy for that time. Even if we don't have much, but the time spend together makes it memorable.
This little child is rich but is actually the pauper who is deprived of his parent's time. The real treasure is the time we spent with each other.
The most precious thing we can give to each other is our time.