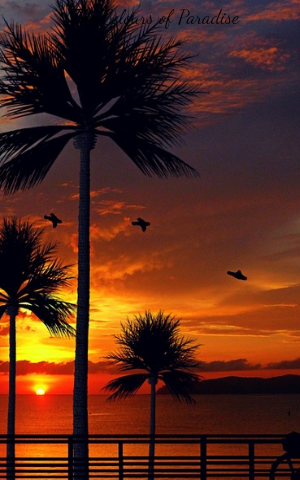 Aditi Lahiry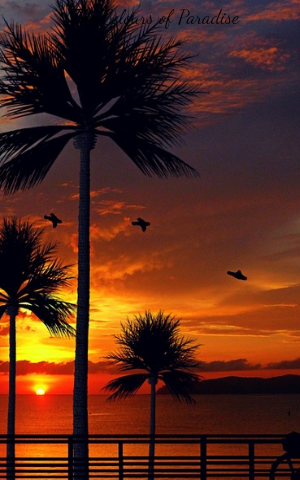 Aditi Lahiry
The Colours of Paradise
The Colours of Paradise

3 mins

234

3 mins

234
---
---
It was the day of Holi, almost five years had passed after Nayan had expired. Rina had not been able to accept the fact for many days.
If she would have been the wife on an army officer, she would have been better prepared for this. Nayan's death was very different and shattered her completely. She locked herself up completely inside her shell. She would never go out or interact with anyone. She confined her in her own world of crochet and embroidery. She would not attend the pujas, the festivities or any celebrations. Deep in her heart she felt that she was not wanted any longer. Her happiness potion, was missing from her life.
Nayan, was so jovial and so full of life that she never felt the need to look up for more friends. He would always say that " lets live the moment Rina, you never know what will happen tomorrow"
It was not that Nayan was suffering from a chronic illness. He was fit and healthy. He was returning from his office, when he suffered the massive cardiac arrest and collapsed on the spot.When Rina reached the hospital,he was declared dead and the death certificate was handed over to her.
Their only daughter Prerna was preparing for her tenth board exam that year and she was terribly grieved to see her mother living in this recluse for the last five years. She tried everything, to make Rina come out of her cucoon but nothing could bring a change her life the colours seemed to have vanished from Rina's life.
Prerna, knew a few of her mother's closest friends and with their help, she decided to bring a change in her mother's life that year. They decided that Holi would be a good day to bring the colours back in her mother's life.
It was about ten in the morning, when her landline phone rang. Rina received the phone and was amazed to find the voice sounding so familiar. She wondered, was it the sound of Dinesh, her classmate who had a melodious voice and had sang the famous Kishore Kumar's song " Oh, Hansini" during their farewell. He had settled in the U.S,so they had lost touch. The voice on the other end said " Rina, wish you a very Happy Holi. I am in India and coming to meet you with all our college gang. Lets play Holi like we did during our college days. Thanks to Prerna, she got us all connected. "
Rina fumbled, and said "bu.. but Dinesh, I am a widow now and would never be able to play Holi with any of you. "
Prerna was listening to their conversation and interrupted," but Ma,these are the "Colours of Paradise", please welcome them as they arrive in your life just as a matter of chance, don't keep yourself confined and stay away from these colours they are the showers of blessing from heavens above."
Within a few minutes, her doorbell rang. Rina rushed out to soak herself in the " Colours of Paradise". It was after five years that they were entering her life. She greeted her friends. The house on Road no ten, glowed radiantly with the sounds of laughter, singing and dancing. Rina was turning a new leaf in her life. She finally learnt to embrace change and live happily.