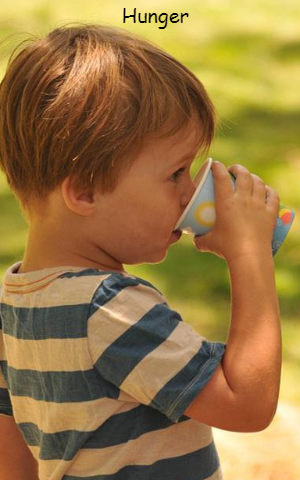 K G HARIHARAN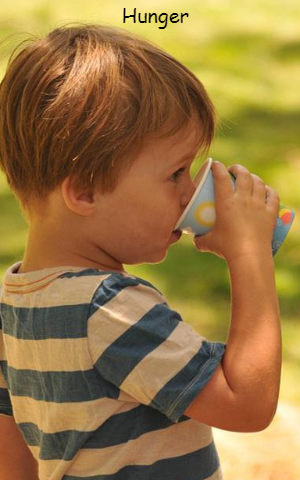 K G HARIHARAN
Hunger
Hunger


---
---
She had barely sat at her desk at the bank when her eyes fell on Maya carrying a 5-year-old child in her hand. A gentle smile came on her face. How much change Maya has undergone in these three months! How emancipated and bundled in sorrow she looked when she walked into our branch to fill the post on compassionate grounds that was left vacant by her dead husband. Sometimes even the load of sorrow becomes such a source of relief in our lives. Husband's alcoholism, torture of the daily beatings and to top it all, her husband's untimely death had buried her in a mountain of suffering. But from the time she replaced her husband as the peon in the branch, she started seeing money come into her hands. Today she had brought her suffering son to the branch to show him to a doctor.
As she neared her desk, Maya said. "Madam, please get him to sit next to you on the stool. He will not trouble you one bit. I will take him to the doctor during lunch time. I had booked an appointment yesterday".
"Sure, sure. Get him to sit here and you get started with your work".
She fished out a toffee from her drawer after Maya left and handed it over to the child who received it with some hesitation. Later she got busy with her paperwork. Once in awhile she would raise her head and smile at the child. The kid was actually very quiet, never moved around and sat just where she had left him.
Suddenly in a very mild tone, the child asked, "Madam, may I ask you something"?
She raised her head, smiled at him and said, "Sure, go ahead".
"Papa is never going to come back, right"?
She was shocked to hear him ask the question. It was a strange question coming from a boy so young. She wondered if she had heard him right. She responded, "What are you asking, my child?"
The child fixed his innocent gaze on her face and repeated the question once more.
She did not understand how much and how well the child had understood the consequences of his dad passing on. She collected herself and asked the child, "Why do you ask a question like this?"
With a smile on the face conveying appeasement, the child said, "Since Papa has gone away Madam, I am getting enough food to fill my stomach". His innocent-looking eyes then fixed their gaze at Maya working away at a distance.
THE END