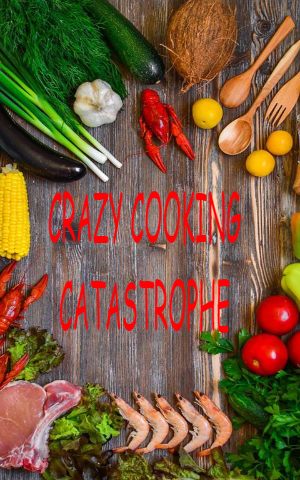 Deekshitha Manikandan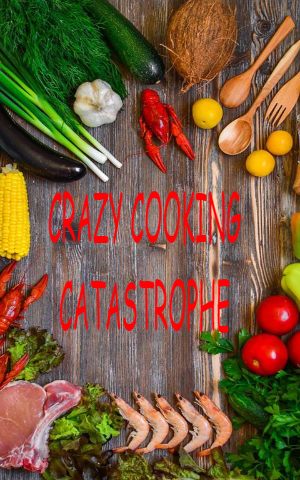 Deekshitha Manikandan
Crazy Cooking Catastrophe
Crazy Cooking Catastrophe

8 mins

88

8 mins

88
---
---
Oh! Hi! I am Anna and I am 8 years old. I and my parents live in Baunei, Italy. Do you know I like my mum more than anything else in the world? Her name is Nikki and she is like a robot. She works so hard to fill our tummies with aromatic, nutritious food. She takes good care of us as though we were gold and diamonds. She is a warrior trying to the house as clean as possible.
She cooks the most amazing dishes in the universe. Sometimes I think that she should be the head chef of the country. She cooks rice, sizzling hot and spicy food. The fragrance of her cooking can make everyone slave. Oh yeah, forgot the smoothies. I have even made a lovely rhyme about them :
Cherries berries raspberries
Strawberries blackberries
And
Gooseberries
Grapefruit Kiwifruit
Passion fruit
And
Here comes the bright
Starfruit
Now all together in the
Blender
To blend
For the Summer !!
Once she entered a cooking competition and she forgot all about it and if she doesn't participate we would be fired from our house. Let me tell you all about it.
It was summer vacation for me and my dad we thought of going to San Fruttuoso in Liguria. So my dad started to book the hotel that we were going to stay in and we all started to pack our stuff that same night. On Wednesday we started our journey to Liguria on a ferry. By evening we got to the hotel. Our room had separation, my cart was in one corner, and in the other corner, my parents had their cart. There was a separate living room and kitchen.
The next morning I got out of bed and made a large yawn and saw that my parents were out of bed already.
I hurried into the huge bathroom. Then, I squished a huge gulp of toothpaste onto my toothbrush and immediately started to brush my teeth. As fast as possible, I brushed my teeth and had a shower. I came out and saw my mother preparing fresh smoothies for us.
That's when I started to say my little rhyme " mommy if there was a competition you would be the winner. Cherries berries raspberries Strawberries blackberries And Gooseberries. Grapefruit Kiwifruit Passion fruit And Here comes the bright Star fruit.
Now all together in the Blender To blend For the Summer. "
Now a peculiar thing happened " book the ferry !" my mum squirted out " the day after tomorrow is the final inspection day. We've got to go back sweethearts. Sorry! "
" What final inspection day?? " my father asked. Going all mad and puzzled, He stared at me with a very strange look.
My mum was thinking very carefully, suddenly she said " I haven't told you about it have I? " She paused for a moment and started again " I entered a cooking competition and if I didn't participate we would be fired from our house. She was having a cheeky grin spreading across her face.
" Alright we can go back but we won't get the money back . " my father replied to my mum ." So why don't we go down and check it out with the lady with the short, blonde hair ? " he suggested to us.
We all thought that it was a pretty good idea. So we went downstairs. Unfortunately, the lady wasn't there. My mum told us what if we just go to the beach and have our smoothies until the lady comes. But my dad wasn't in a very good mood this morning after all of this catastrophe. We had to go to our room.
We were all in our room, seated on the sofa. My dad was talking with my mum " Nikki, you should have told me about this way long ago … "
That's when I interrogated " Dad why don't we just have our smoothies right now to cool ourselves down? "
" Shut Up yourself Anna, do not hesitate to interrupt when two adults are speaking! " My dad said harshly.
Then I got up and grabbed my smoothie. Slowly, I drank it sip by sip and finished it at last. I didn't even see that my parents had slept already, so I just switched the television on and sat there watching it for a long time. That's when I heard the voice of the lady with the short blonde hair who stands in the reception downstairs. Before time ran away I woke my mum up and she woke my dad up. He is way too calmer than before.
I told both of them that the lady is standing downstairs in the reception. My dad and mom thought this was a race and raced downstairs while I followed slowly and gently behind them.
The lady with the short, blonde hair was called Miss Mary Jenkins. I quickly whispered the data I collected to my dad. But he answered very hard maybe like a rock talk.
The lady saw us and asked us politely " How may I help you guys ".
To be honest she was really a beautiful lady. She had a gleaming smile plastered across her face. She was wearing a deep blue, velvet top and jeans.
My dad thought for a moment and told her all about this problem and waited for her answer. The lady replied to him after a long thought " I afraid that I don't know much about that, why don't you pop in before lunch ?? I'll have a word with the manager.
We had to come back disappointed. But it wasn't for long, dad tried to cheer us up by saying that we might go and have a lovely summer holiday till lunch. Well, it did cheer us up.
We went overjoyed into the beach with our fresh smoothies in our hands. My dad was holding his smoothie and a surfboard, followed by me with my smoothie and sand kit. Finally, my mum came with her smoothie and some fruit salad. We really did have a lovely half-day holiday.
Soon we got hungry and went in to have lunch. Before that, we popped into the reception to see if Miss Mary Jenkins was there. God's grace, she was there having a cup of tea.
"Ohh hi ! " my dad started. She did reply! " Are you Mr. and Mrs. Nelson ? " she asked them and handed me chocolate. Ohh yeah, I forgot to say that my dad's name is Nelson …
She was telling them " I can't refund you the money but all I can do is give you another holiday at our hotel ." " Ummmm! Have a good think about it ." And that's it. She turned and walked away.
I was getting too hungry and lost my passions and shouted at my dad " Dad would you mind leading the way to the dining hall! " And he did, lead the way to the dining hall.
The server came and told us " Hi, buddies today's menu is mushroom soup or sweet corn soup, steam cooked rice and shrimp gravy or sour chicken gravy and for the dessert, there is falooda or ice lollies. What would you like? "
I was first to reply " I would like mushroom soup, steam cooked rice and sour chicken gravy and for the dessert falooda . "
" Same for me," my dad said to him.
" Same here " my mum exclaimed. And I added " If you don't mind bring it as fast as possible. I am starving at this moment. Chop chop. Of you go now. "
Well, he did bring it a quiet fast. Ohh my, the soup was amazingly spicy and the rice with the sour chicken gravy was so aromatic. I can not forget the falooda I was feeling as though I was floating inside the freezer.
Now enough of the topic ' Food '. Let me tell you what happened next, my dad had to say yes cause he didn't want to be fired from our house.
At three he came into our hotel room and announced that we were going to leave at five and now let's pack our dresses.
So we did as we were told. My, I and mum packed our belongings while my dad was so busy on the laptop, booking the ferry.
" Ready " my mum shouted to wake up my dad who was fast asleep. He slowly opened his eyes to see my mum's fuming eyes.
We had a last cup of tea in the hotel and we signed out. We had to put a signature so that they knew we were out and we also had three " anytime 2-week holiday tickets "
We boarded the ferry around 5:00 or 5:30. We had a look around and slept for an hour or so because we knew we couldn't go home and sleep. I woke up first and started watching cookery videos on my tablet. Next, my dad woke up because he had a very good sleep in the hotel itself. Poor mum was too tired so she slept a little longer.
We arrived at Baunei at 9:00 pm. We had a lovely dinner at a buffet. Then we went home slowly.
We didn't sleep all night. We watched special cookery videos. Me on my iPad, my dad on his laptop, and my mom watched on her phone and the television all at the same time. We made hundreds of rooms. Which I thought would make a nice cookery book if put together.
We only had an hour and a half to sleep. At 6 in the morning, we started cooking. My mum and dad cooked whilst I gave the ingredients to them one by one.
Phew at last we finished all that amazing work. Now, we cooked mince pies, muffins, strawberry cake, sour chicken gravy, fish fingers, cutlets, potato springs, and a lovely falooda . That sounds like a big menu doesn't it?
It was around 3 pm when the judges came and they told us the results will be announced in a week.
And of course, it did and for our great, hard work we won first and our names came in the newspaper, they also gave us three tickets to San Fruttuoso in Liguria again.
I am so happy that I told you this personal story of mine. Hope you enjoyed it. I will tell you another one soon. Bye!!