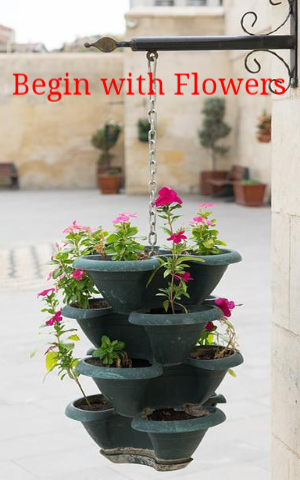 Punyasloke Bose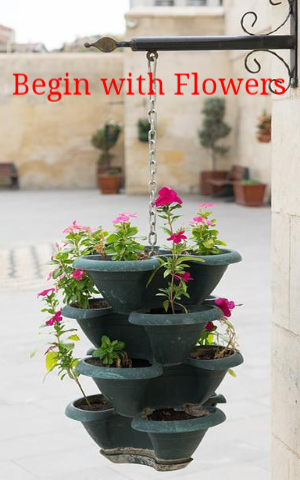 Punyasloke Bose
Begin with Flowers
Begin with Flowers


---
---
Bimal was sitting pensively on the rock lying on the road beside the tea stall of Parimal. Bimal had been working for a popular food delivery app. Company. Although the job was strenuous the pay was good. Hard work did not bother Bimal as he was young and healthy. He knew if he had to succeed in life there was no substitute for hard work. He also needed to earn well as there was a new addition in his family. He had recently become father to a beautiful girl. His wife had given birth to his daughter few months ago.
But Bimal could see dark clouds in the horizon of his future. The world was suffering from a pandemic virus which could not be controlled. Country after country was being affected. The number of infections and death both were rising in tandem. There was no vaccine yet for the disease and medicines were not known. The pandemic soon spread to India. The only and immediate solution was to put the whole country in shut down mode to defer the spread of the disease.
This was a huge blow to the economy. The company's orders were being canceled and as a result, this had a direct hit on the revenues. Employees were facing the brunt as the companies mercilessly started handing them with pink slips. Bimal was also shown the door. All of a sudden his income came down to naught. So naturally, Bimal was worried. He felt irksome to sit idly at home. As a result he came out to spend some time on the rock besides Parimal's tea shop.
Parimal seeing Bimal sitting engrossed in deep thought became curious. '' A penny for your thoughts Bimal. What makes you to sit idle and busy thinking? ''. Parimal suggested to Bimal.
'' Nothing, Parimal da, just thinking about the work I should do ''. Replied Bimal. '' Why, what happened to the delivery job you were doing so dutifully? '', Parimal asked. '' I have lost the job'' was Bimal' s bland reply.
Everyone had been hearing of job curtailment in many industries due to the pressure of payment of salary. Parimal rued out loudly the sudden change of fortunes for Bimal. But he came out in Bimal's support very soon and said '' You are a young and able man Bimal. You will certainly manage to get another good paying job '', Parimal quipped.
'' What has happened to the woman who used to sit here beside your shop and sell flowers? '', Bimal asked Parimal. '' Since the lock down started she is not coming as the trains have stopped running '', came back the reply from Parimal. Bimal eyes lit up. He seemed to have an idea. '' Then why not sell flowers from here the place where she used to sit '' exclaimed Bimal. ''Why not start one's own business. Let's begin with flowers' ', continued Bimal.
'' But this job does not require much education and you are an educated man, a graduate. Would it not be degrading for you Bimal, '' interjected Parimal. '' No job is demeaning, Parimal da .Every game is won in the mind. I just want a stepping stone in the business world and this spot where the woman sold flowers would be just perfect. She must be having a captive client base to whom I could cater and use my investment to churn over, '' confidently sounded out Bimal.
'' Then you can start from tomorrow morning. I have the plastic sheet on which the Woman used to spread her many flowery wares. At the close of business she used to keep that in my shop and she also kept some of her unsold stock which were not perishable in a day. You may also store your unsold wares with me that may last for more than a day. I will spread out the plastic sheet here for you tomorrow, '' Parimal told Bimal giving his support.
Bimal took a soft loan of Rs2000 from his wife and went to the flower market early in the morning before sunrise and bought a bundle of flowers of different types all that is used by devotees in offerings as Puja. Very soon he sat down beside Parimal's shop displaying all the types for the devotees to buy. Parimal had made ready Bimal's place of business under the sun.
The customers started coming in trickles. They had heard that somebody would be selling flowers at the place where the Woman used to sell. They came to see their own recognised face of Bimal sitting there with his display of various types of flowers. At first they were apprehensive as to how it would be, the quality, the price and the rest just as is the human nature. Parimal seeing the hesitant lot cried out aloud. '' Arey, it is our own boy Bimal selling you flowers. Come, come he will not cheat you and you will get your money's worth. ''
People were a little confused with the locked down. The religious places were closed. No one was able to visit any temple and offer Puja. So now they had the only option of praying to their idols in their homes. So for that offerings of flowers were needed. Demand for flowers had shifted location from temples to the flower vendors near to home. Bimal had chosen the right vocation for the present. With very little investment it was a rewarding business. There was an active client base. Only they needed to be properly serviced. Bimal realised this and wanted to exploit this potential to the hilt before the return of the flower woman. The customers were daily increasing and Bimal had to bring in more stock every day. Within a week Bimal returned his wife's money.
Along with flowers now Bimal took the opportunity in selling face masks and hand sanitizers. These were in great demand now to fight the corona virus. The time was good for Bimal for whatever he was venturing into was yielding good results. His motivation was now to be self reliant and independent as the slogan of the time was to become '' Atma Nirbhar '', the call given by the Prime Minister.
Within a few days of the locked down and also within a few days of starting his flower business Bimal not only did break even but was making healthy profit. He wanted to become established so that when the flower woman returned to claim her spot when the unlock process started, he would be well ensconced in his business venture.
When there is healthy money flow in the business, new and bold ideas keep coming in. Parimal was conscious of the fact that Bimal had it in his Mojo to do good business. He also wanted to encash this upside by partnering with Bimal so that he could also diversify from his tea stall business and grow. Varied type of customers used to come at his stall for a cup of tea and they used to be discussing different ideas. Parimal took the cue from one such an idea and shared with Bimal.
'' Bimal, you are now doing quite well and have made a tidy capital. How about trying a new business? ''. Parimal pointed at Bimal. He was always open to new ideas. '' Tell me what you have on your mind, Parimal da '' enjoined Bimal.
'' How about starting a sanitising business. I will join with you investment and hands on support everything. I got an idea from two of my clients. We will buy the sanitising equipment and we will hire a person who can do the spraying stuff. Then we shall give our clients services of sanitising and get paid for it. Do you like the idea'' Parimal blurted out enthusiastically.
'' Sounds goods but how to get clients? '' Bimal questioned doubtfully. '' I have got a lead from two of my bank clients. They want their branches to be sanitised, '' Parimal sounded confident.
So Bimal and Parimal jumped into the band wagon and started their new venture in the time after managing their regular day affair. Needless to say they had the first mover advantage. For the clients also it was a novel experience in this Novel Corona Virus season.
So our Bimal who started from humble beginnings by selling flowers on the pavement was now a fledgling entrepreneur. The next on the list was a restaurant. The place was finalised, payment made and the interior work was started. Just as soon as the unlock process begins the doors of the restaurant will be thrown open to the customers. He upgraded his Parimal da from his tea stall to become his venture's manager. The successful journey will continue from here and we will proudly update our readers.
But one thing was for sure, Bimal had shown that had it not been thrust upon him, he would not have had the courage to bite back.