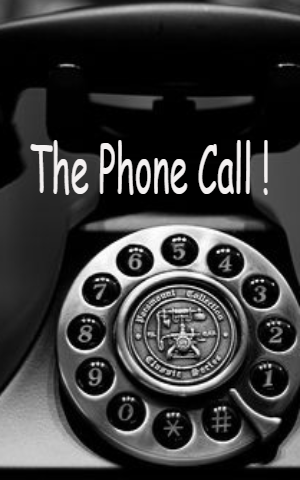 Siddhi Patni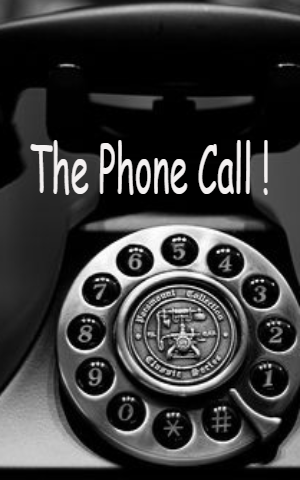 Siddhi Patni
The Phone Call !
The Phone Call !


---
---
It was the best time of the year. Decorating our little comfortable house in Mumbai. Colourful lanterns and beautiful bright coloured clothes. The festivities had begun. Festival snacks and sweets were being prepared. Decorating the house with Rangolis and tiny colourful bulbs was on. Me and my parents were very happy.
But one thing always made us a little disappointed.
Unfortunately, we could never visit our cousins and our grandparents back in the village during this season because of very few Diwali holidays, but we always made sure to enjoy this festival among ourselves. Like any other Diwali night, my heart was filled with excitement. Thinking about the delicacies I could enjoy that day always made me happy.
My parents and I were just about to start the Diwali pooja when suddenly the telephone rang. It was an unexpected call. My mother picked up the call.. but when she hung up the phone she did not seem as happy and as excited as before.It was as if she was filled with sorrow. " what happened mom? ", I asked worriedly. " Your grandparents have left this world ", she spoke with tears in her eyes. " They met with a car accident a few hours ago," she continued.
My father was heartbroken. He could not speak anything. I was struck with grief. The only thing that I could think of was the last conversation my grandparents had with me and my parents. They terribly wanted us to visit the village for the festival. But we could never make it, every time we had the excuse of school and work. I could not regret enough. Only if we were in the village, at least we could have been with them during the last days of their life, we could have maybe even avoided the accident. All this was going in my mind, I could not stop thinking about
this. In about two hours we left for the village for the last rituals.
When we reached there, we were shocked. The surroundings were not as it was supposed to be. Our house in the village was lit up with lights instead of mourning the death of our grandparents. We knocked the door and to our surprise, my grandparents were standing in front of us, alive and gleaming with joy. For some time,I was confused and happy at the same time. Happy, because my grandparents were alive and confused because I was wondering how they were so fit and fine after an accident.
Then suddenly my uncle started laughing and explained that all this was a story made up by them to bring us here to celebrate the festival with the entire family.
We laughed but were delighted at the same time because finally after years we were going to celebrate this festival of joy with our family.