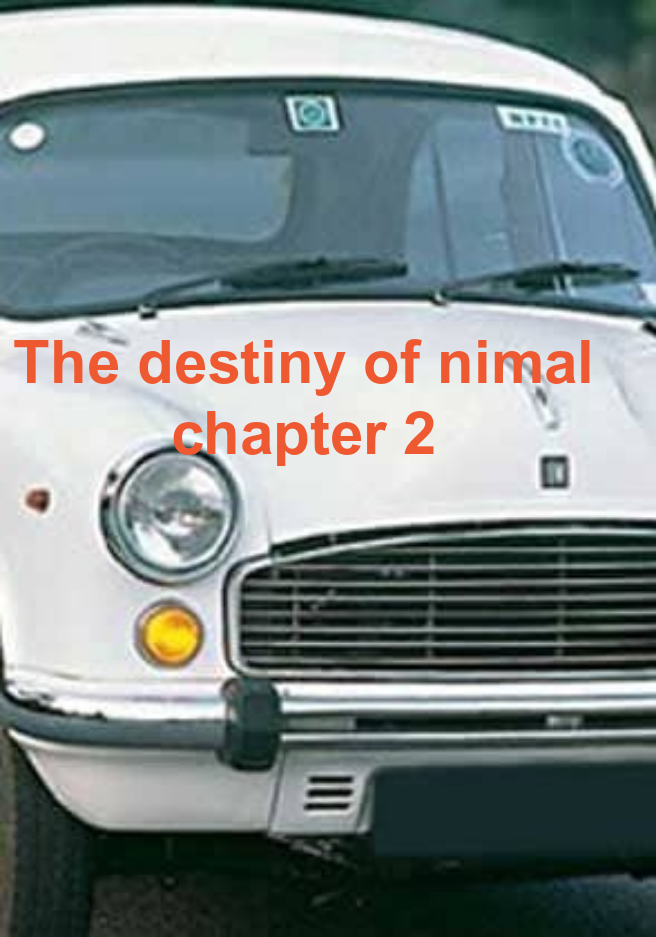 saravanan Periannan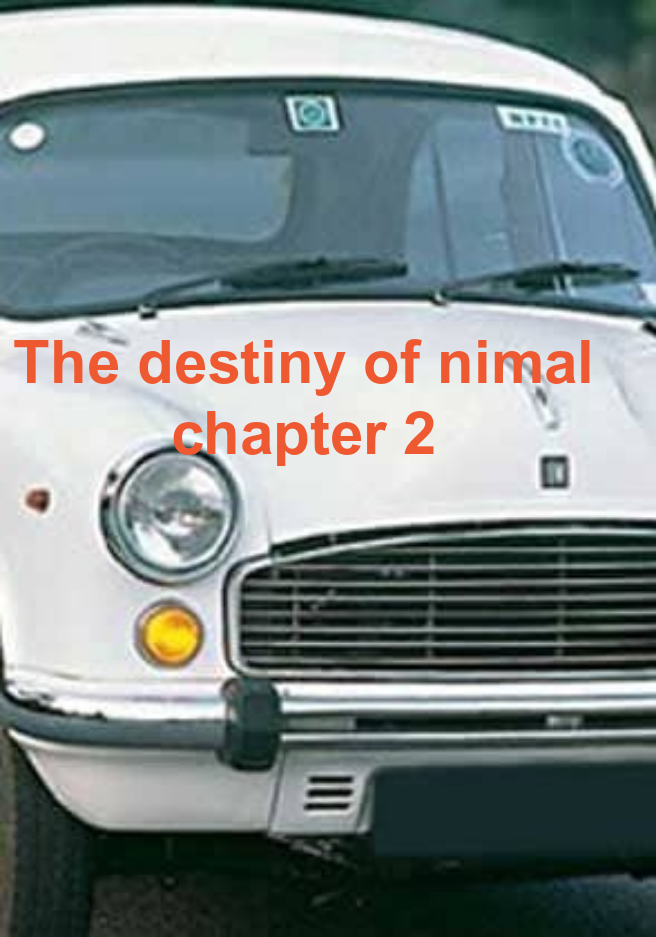 saravanan Periannan
The Destiny of Nimal chapter 2
The Destiny of Nimal chapter 2

4 mins

272

4 mins

272
---
---
Please read "The destiny of Nimal chapter 1" before reading chapter 2.
Nimal goes to the station by using the details given by inspector who got his number from his father Sadha.
Nimal goes to police station and looks at Sadha inside the prisoners cell.
Sadha cries and says "my god Nimala, sorry da I did not commit anything wantedly."
Leave it pa.
Shyam calls Nimal and says he wants to stay in Nimal's house in order to buy a land for his father in law.
Nimal goes to his house opens it and welcomes both Shyam and his friend Babu.
Nimal goes to meet an advocate for the court proceedings against the case filed in the name of his father SadhaSivam aka Sadha.
Shyam gets the detail from police that they seized 46 lakhs only.
Shyam and Babu searches the whole house of Sadha thinking Sadha might have hidden the 30 lakhs.
Constable Udaya looks at Sadha in cell and asks him that even once he did not check the back of his car.
Sadha pleads he did not do it.
One of the constable tells to Sadha that he is the reason for the calling off his son's engagement.
Udaya tells the constable to keep quiet and consoles Sadha.
Modumutty thinks how to move out 30 lakhs from his village.
He calls his friends in Chennai and requests to help him in preparing fake papers to bring the money out.
Modumutty's friends informs him that a man with need of money can help him.
Modumutty ask who is he?
Modumutty's friend replies that Nimal lover's father Arjun.
Arjun needs money for the surgery of his uncle who took care of him from childhood.
Modumutty gets the fake papers prepared from Arjun and leaves out of village.
Nimal cries unable to prove the honesty of his father.
Modumutty's assistant Siva comes to meet Nimal.
Siva cries and reveals the truth that Modumutty is the one who took the money from his father's car and Modumutty has left for chennai to use that money and buy a car.
Siva also reveals that the money belongs to the highly influential person in a political party.
Nimal goes to his house and sees Shyam lying down on the floor. When he goes near Shyam, he sense someone closing the door behind.
Babu is the one who closed the door.
Shyam gets up and asks for the money of 30 lakhs that Nimal has hidden.
Nimal denies.
Babu and Shyam hit Nimal.
Blood starts to come out from Nimal's body.
They tell Nimal if he doesn't return the 30 lakhs, his father will suffer by staying in the prison for lifetime.
Nimal understands Shyam is the future son in law of the influential person in the political party.
They leave the Nimal's house and gets in their car after getting the news that Modumutty has stolen 30 lakhs from the car.
Udaya comes to Nimal's house and sees him fainted with blood flowing from his injuries.
Udaya admits him in a hospital.
Udaya learns about Modumutty, Nimal and black money.
Udaya makes Siva as an approver and makes Nimal file a complaint that Modumutty stole 30 lakhs from the car of Sadha Sivam and the car belongs to Babu who is a close associate of one person of the prominent political party.
Udaya shows the complaint and evidence to inspector. Inspector gets up from his chair and salutes Udaya for his quick gathering of details in this case.
inspector files a complaint on Modumutty, Shyam and Babu with Siva as evidence.
Modumutty in chennai gives 7 lakhs out of his 30 lakhs to Arjun,father of Lavanya.
Modumutty sense someone following him.
It is Lavanya who follows Modumutty and informs poilce about him after knowing his father's involvement in this.
Shyam and Babu with his goons tries to catch Modumutty.
but chennai police arrest Shyam,Babu, Modumutty and the goons of Shyam,Arjun who is Lavanya's father.
but Shyam's future father in law changes the case to all of them beating a group of college students.
They make Nimal withdraw the case against Modumutty,Shyam, Babu by promising his father Sadha's safe return out of jail and the case on Sadha will be closed saying that his father's car is used to transport the money without his father's knowledge.
After 1 year
Nimal meets Lavanya and her father Arjun in his house.
Arjun apologizes to Sadha and Nimal for his rude behaviour.
Nimal and Lavanya gets married.
Nimal asks Sadha for the desire he has hidden in his mind.
Sadha tells he likes to stay in a boat house in Kerala for a week.
Nimal hugs his father and promises to take him to kerala to fulfill his desire.