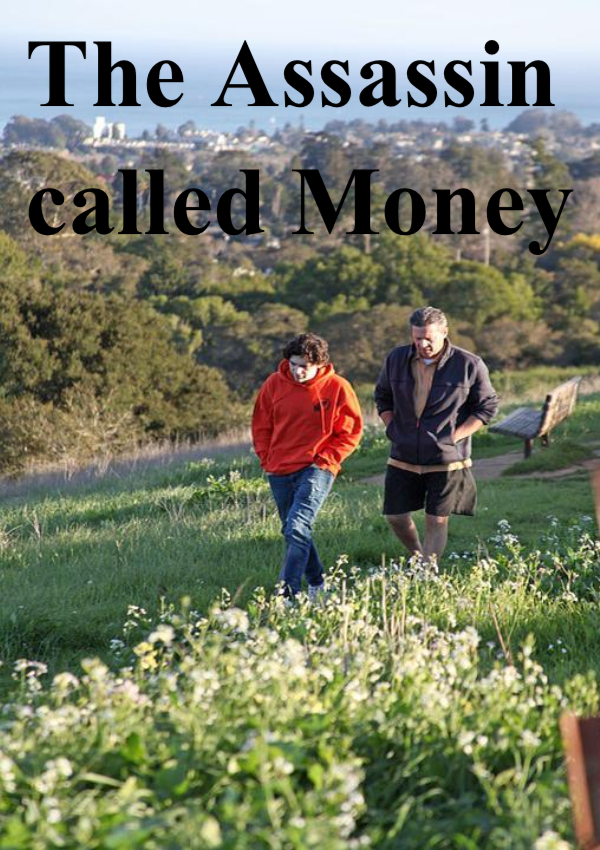 Yogesh Jaibalan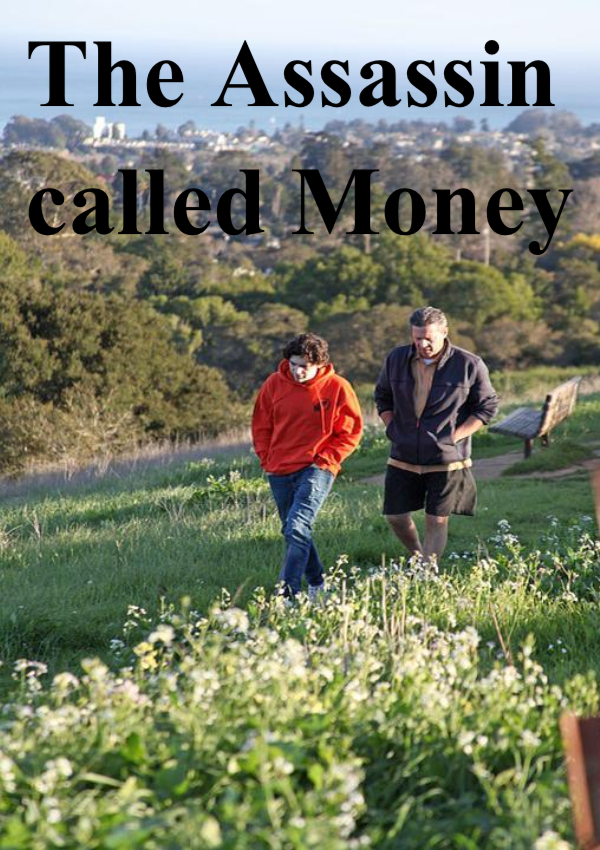 Yogesh Jaibalan
The Assassin Called Money
The Assassin Called Money

10 mins

174

10 mins

174
---
---
"Come on Messi, kick these German losers out of the match", screamed Jatin with his bunch of friends in the company.
"B**t**d, you take him out and the whole team of Argentina is as good as a headless body! Bloody one-man show...", said Anshuman staring at Jatin before he burst into laughter along with two of his friends.
As the Argentine skipper, Lionel Messi ran in from Centre Forward to score a goal at the brink of Half-Time, Jatin and his friends waited in anticipation. In quest of giving it back to Anshuman & Co., they got up from their seats hoping their favorite player kicks the ball past the German goalkeeper, Manuel Neuer. Their hopes doomed as the ball hit one of the net's edges and the score remained 0-0 at Half Time.
"Damn! That was so f**k**g close!", yelled Jatin before banging his foot on the ground. No wonder, he was mercilessly booed by the other group of boys cheering for Germany.
It was 13th July 2014 when the final match of the 2014 FIFA World Cup was being played between Germany & Argentina in Brazil's capital city, Rio De Janeiro. Apart from the ones in the jam-packed stadium, the action was being witnessed live by a lot more people across the world. Two such guys were friends-turned-foes, Jatin & Anshuman who were cheering for their respective favorite teams at a sports bar in South Mumbai.
"Wish I could get to kick that ball right on this c**t's face!", said Anshuman facing his friends but clearly hinting towards Jatin.
"Oh yeah? You think you got balls to do that mother-f**k*r??", retaliated Jatin.
"You'll see that once the match ends you filthy vulture!", replied Anshuman that shot up Jatin's level of frustration.
It was inevitable for the situation to go out of hands in that tensed atmosphere. Jatin and Anshuman eventually charged towards each other with an intention to punch the other before they were dragged back by their respective friends. The bar management would have thrown them out had the other guys not intervened.
In hindsight, it wasn't just the 90-minute football match that was responsible for the drama happening in the bar. The root cause was something far uglier than the match proceedings.
Jatin & Anshuman were once the best of friends having grown up with each other since their school days. Their friendship was considered a seemingly unbreakable bond, though they had their fair share of brawls and arguments. They lost touch after completing their academics in 2007 and got busy with their respective lives.
Jatin grew up to join his family business while Anshuman got into the IT industry as a Software Engineer. It was social media that reunited them and the boys caught up after 5 long years in 2012 in a Bandra pub.
"F**k, I thought you disappeared man! Where the hell did you come back from?", asked Anshuman.
"Hell! That's where I came back from. And since you're single now, I had to fill in", replied Jatin sarcastically rubbing salt on Anshuman's relatively fresh wounds.
"Haha, okay let's not get into all that! I'm slowly coping up and moving on now."
"You better do that b**t**d! I hated your ex since our college days, mind you! Find someone who deservingly matches you."
"Okay okay, calm down! She wasn't a bad person, perhaps just not the right one for me. Hope you going good with your girl."
"Yeah man, all good with me! Cheers..."
Everything was going nice and fine in their friendship until a few pieces of paper came in to add a twist in the fairytale. As the old saying goes, money is perhaps the only paper in the world that will never see a dustbin in its entire life. The ones who don't have it keep vying for it and the ones who do have it can't stop craving either. It's a pity that this very piece of paper is actually responsible for destroying a lot of lives and relationships.
Both Jatin & Anshuman earned decent enough to look after themselves and never got into each other's financial prospects. Until one day when Jatin caught up with Anshuman and spoke about the changing fortunes in his business.
"I've had to bear a few losses recently man, and I'm terribly struggling to clear the debts", said Jatin.
"Oh, sad to know that. Let me know if I can help you somehow", replied Anshuman.
"Yes, if you can lend me 1 lakh rupees! I know it's a huge amount, but I'll repay you in installments within a year's time. I'm not willing to pay loan interest to the bank."
"Dude, that is indeed a huge amount! But, I got faith in you so I'll help you out. Let me get back to you on that in a few days."
Anshuman did lend him the money eventually from his own savings and Jatin couldn't stop thanking him. The bond those guys shared was on the line for the coming months and Anshuman hoped he'd get his money back as promised.
It's actually strange howsoever a person is close to somebody, matters about money and finances always keep hovering in the back of the mind. Everyone's been through this and has had a first-hand experience of its pros and cons at some point of time in life. While some have been lucky enough to pass the litmus test and sustain relationships in such cases, some are deeply regretting the fallouts leading to spoilt relationships.
Days and months passed and Jatin was slowly but steadily able to get his sinking business back on track. Anshuman was glad to see his best friend smiling again and never brought up the money issues. Jatin reassured him that he'd start paying the installments at the earliest.
Anshuman got his first installment as promised which he opted to invest as a monthly recurring deposit in his bank. It comes next month, and he had to do something he was skeptical about.
"Jatin, I didn't get my installment for this month yet. Have you initiated the transaction?", asked Anshuman politely.
"Oh yes, I've already done that 2 days back Anshuman. Let me recheck and get back to you on this", replied Jatin.
"Yeah, please do! It's my RD's due date today and my account balance is low."
It turned out that the transaction had failed in the first attempt and the RD due-date went past. Jatin replied the next day saying, "Dude, I had transferred the money but there was some issue with my bank account and the money got refunded. Sorry about that, I'll retransfer it immediately."
"It's okay brother! I've somehow managed this month but please make sure it doesn't happen again", replied Anshuman.
The saga continued for a few months when every time Jatin made the transaction, it failed and Anshuman had to shell out bucks from his own account to pay the RD installment. This led to issues in his monthly expenses and Jatin's money used to get credited into his account only after all the damage was done. It was a sheer test of patience and commitment for the two of them and things were bound to explode someday. That's what exactly happened when they met at a coffee shop in Bandra.
"Jatin, I'm sick of your same old excuses every month, and it's something you got to be taking very seriously", said Anshuman in a rather arrogant yet firm tone.
"I ain't doing it purposely Anshuman. What can I do if the money isn't going through? I'm sending you clear screenshots of all the transactions", replied Jatin with his lame justification.
"Do hell with your screenshots you f**k**g snake! I don't give a damn about them if the money isn't coming to my account. Do you even realize how difficult it is for me to manage my expenses?"
"And you think it's a cakewalk for me you a**hole? You didn't rant like that when you helped the other guys from our friend circle. Just shows how biased you've been to me all this while Anshuman."
"Jatin, don't compare yourself to anyone in such matters. I helped you without thinking about anything else and this behavior of yours is something I didn't expect. Why don't you just sort out your bank account issues once and for all?"
"For some reasons, I can't change my bank no matter how pathetic it's service is. And yes, neither did I expect you to change so much Anshuman. You earn good enough to manage your expenses if the installments aren't reaching you on time. Wish you understood that I'm a businessman and I have a lot of things running in my head all the time!"
The argument got murkier with each statement and there seemed to be no end to it with both Jatin & Anshuman reluctant to calm down. The onlookers at the coffee shop were naturally distracted by this endless conversation before Jatin got up from his chair and left the scene abruptly. Anshuman was fuming but speechless at the same time.
Both of them played the blame-game and stood firm on their decision to stay away from each other. Jatin eventually managed to repay the money he had borrowed from Anshuman and sent him a text message as, "Thanks for all your help Anshuman! That ends all your installments and the so-called lifelong friendship."
"You're welcome Jatin! I too wish the same, have a good life ahead", replied Anshuman.
Should Jatin have done something else to ensure this never happened? Or should Anshuman have been a little more patient in handling the unwanted mess in their friendship? Perhaps, it sounds a good topic to debate about with a substantial number of perspectives about it.
Time flew nevertheless and the two friends who were ardent football fans were closely following the FIFA World Cup on June 2014. Jatin, being a huge fan of football legend, Lionel Messi was rooting for Argentina throughout the World Cup, while Anshuman kept supporting his favorite team, Germany. Ironically, these two teams made it to the final of the tournament. Even bigger surprise was the two boys bumping into each other on the night of the final match at the sports bar.
"Oh, you too here my dear traitor-friend! What an unpleasant surprise...", said Anshuman.
"S**t man, I just released an unpleasant fart which would still smell better than your breath!", came Jatin's sarcastic and mouth-shutting reply.
The verbal volleys and an almost-physical fight continued till the Half time of the match where the score was leveled at 0-0. The action continued in the second half with everyone on the edge of their seats. The tension was palpable amongst both teams and the fans were busy biting their nails and waiting for a goal. The usual sense of urgency and adrenaline rush of a World Cup final was all there to see.
It was the 80-th minute of the match when Germany's attacking midfielder, Mario Gotze kicked the ball into the nets and scored the possibly-winning goal for his team.
"Yaaaayyyyy! There comes the goal!", screamed all Germany fans in jubilation. Anshuman was busy in the high-fives and had a glance at Jatin who looked dejected.
The score remained 1-0 at the End Time of the match and Germany lifted the World Cup for the 4th time in football history.
Jatin saw Anshuman walking towards him and expected him to take out all his past revenge. Instead, he just said, "Chillax mate! Just a game, life goes on!"
Jatin smiled back at him and said, "Your team played well Anshuman. Congrats on their win", before he gave him a hug.
After all the drama, it was only fair for the boys to realize their own mistakes and continue their friendship without any distractions. They sat down for an after-party session with their bunch of friends.
Jatin was the first one to bury the hatchet when he said, "I realize things went awry between us due to some misunderstandings and I duly apologize to you for them."
"You weren't the only one responsible, to be honest. I should have put myself into your shoes before saying all that. Pardon me for my arrogance", said Anshuman.
And they happily lived ever after!
That throws up an open-ended question with too many possible opinions. Is money supposed to be prioritized over everything else in the world? How would one draw the line to ensure money and relationships are equally balanced in life? Again, a debate which might just go on and on till the dead end.
Money has often been regarded as a double-edged sword which helps and hurts at the same time. It's we as individuals who're responsible for all its actions depending on how carefully we handle the mere pieces of valuable papers without letting it impact our relationships. Otherwise, it's always happy to play the role of a ridiculously dangerous assassin and kill the hell out of humans.