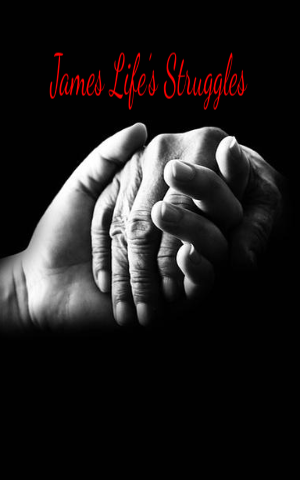 Amar Debnath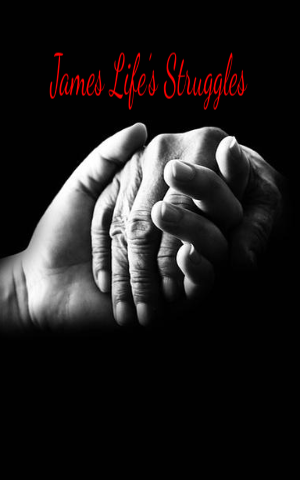 Amar Debnath
James Life's Struggles
James Life's Struggles


---
---
James Garish is no spelling bee champ—in fact, he dropped out of school at 14 and spent more than half a decade in dead-end jobs before enlisting in the Army in 2008. But Garish never forgot the tricky string of letters that added up to the last name of his kindergarten crush, Elizabeth Stipkovits. He also never forgot the girl behind the name, which is why he typed it into his laptop one lonely night in 2010 while serving in Iraq.
"I started wondering how life had turned out for her," said Garish, 34. He found her still living in ­Mc­Keesport, Pennsylvania, the working-class city where they had grown up. So he sent a friend request on Facebook.
Stipkovits had no idea who he was. She was half a world away, a single mother raising her six-year-old daughter, Maleena. But her mother did recall a James Garish.
"She told me I was in kindergarten with him. Then I remembered," Stipkovits said. "He was 'Little Bad Jimmy,' the class clown, the one always getting yelled at by the teacher." That the onetime five-year-old handful remembered her and her hard-to-spell name stopped her in her tracks.
That was eight years ago. The relationship that unspooled from that friend request has bound together Garish and Stipkovits in a foxhole of brokenness, determination, and love.
In 2014, four years after they reconnected, 31-year-old Stipkovits received her first breast cancer diagnosis. The cancer returned twice and metastasized. At the end of 2017, she was being treated for cancer in her femur and lung. In January, it had spread to her brain. "Little Bad Jimmy," now a super­visor at a ­McKeesport Rite-Aid, never left her side.
"Chemo has taken a lot of my memory," said Stipkovits. "But he always reminds me he's been in love with me since kindergarten."
Garish had only six months left in his three years of active duty when he friended Stipkovits on Facebook. Her calls brought relief from his high-stakes job as an escort for explosive ordnance disposal specialists, the military experts who get rid of explosive weapons.
"We would go out on up to seven missions a day. It was stressful, and I was sleep-deprived. One of the things I looked forward to most was talking on the phone with Liz," said Garish, who was deployed with the third infantry division out of Fort Stewart, Georgia.
Stipkovits knew how he felt, far away from friends and family. Her dad is a retired chief in the Navy and served in Kuwait. "Sometimes you just really need someone to vent to," she said.
Stipkovits was delighted to be his someone. When Garish impulsively bought a plane ticket home for Christmas in 2010, she was even more delighted by the surprise of him on her front porch.
"It was dark out and he pulled me close, and it felt good," Stipkovits said.
By the following summer, Garish had completed his service and moved back to McKeesport. He spent most of his time at Stipkovits's house, coloring and playing games with ­Maleena while Stipkovits, then still healthy, worked as a medical secretary.
Reintegration into civilian life took time. "The neighborhood I lived in wasn't the safest, and I had to give myself time to readjust to the point where I could be in groups of people and not freak out," Garish said.
He had never been married and had no children, but Garish had shown an inclination to care for them. Before he and Stipkovits reunited in 2010, he'd donated much of his first Army paycheck, around $600, to Jamie's Dream Team, a local charity. The money helped a six-year-old boy suffering from the genetic disorder Marfan syndrome go on a long-wished-for camping trip.
On August 20, 2017, three years after her first cancer diagnosis, Stipkovits was being fitted with a portable defibrillator at UPMC Shadyside Hospital in Pittsburgh. "I think we deserve something good to happen," Garish said out of the blue. "Will you marry me?"
Stipkovits laughed. "It was just so funny," she said. "I was in a hospital bed, dying. I looked at him and said, 'You just want the insurance money.'"
But behind the laughter was elation. "I had the same wish every little girl does of a fairy-tale wedding, the crystals and the Cinderella ball gown. And I always told myself that if I found someone who bonded with my daughter in the manner he did, I would marry him."
She said yes.
The fairy-tale fantasy, though, was far out of reach. The hospital bills were adding up, and Stipkovits had long been too sick to work.
But there are those around ­Mc­Keesport who believe in making dreams come true. Doctors had not told Stipkovits how long she could expect to keep fighting. But in late 2017, Lori McKown, an oncology social worker at the hospital, started contacting charities. A colleague told her about ­Jamie's Dream Team. "Little did I know her fiancé had donated his first paycheck there," she said.
Jamie Holmes, the founder of ­Jamie's Dream Team, hadn't forgotten Garish. "I was like, absolutely we're going to put on a wedding for them," she said.
On February 17, two months after Jamie's Dream Team rallied more than a dozen Pittsburgh-area vendors to donate things such as flowers, a wedding cake, and a photo booth, Garish and Stipkovits were married before 200 guests at Old Stone Church in Monroeville, Pennsylvania.
Stipkovits, flanked by four bridesmaids and Maleena, her maid of honor, wore a full-length white dress sewn with Swarovski crystals provided by the Exquisite Bride in Murrysville, Pennsylvania. Her hair, full despite years of chemotherapy, was swept into a side ponytail. Garish, in a black tuxedo instead of his Army uniform, still wore a buzz cut.
The ceremony was punctuated by pauses so Stipkovits, who was on dialysis, could catch her breath and dab at her tears.
Guests didn't seem worried at the reception when Stipkovits fell after Garish playfully pushed a piece of red velvet cake toward his new wife's face. She quickly got up. Her father said, "This is the most energetic I've seen her in quite some time."
Stipkovits and Garish had already endured more than most married couples. Before the wedding, Stip­kovits told Garish, "When we say our vows, the only thing we'll have left to accomplish is till death do us part."
A DJ played "Because You Loved Me" by Celine Dion for the first dance. The lyric "You were my strength when I was weak / You were my voice when I couldn't speak" had onlookers in tears while Stipkovits and Garish held each other.