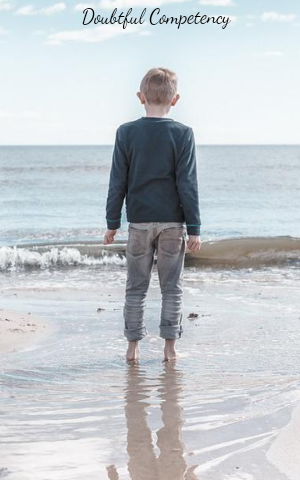 Punyasloke Bose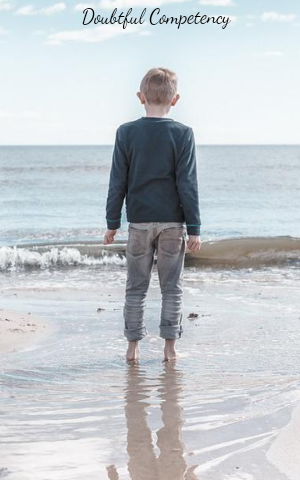 Punyasloke Bose
Doubtful Competency
Doubtful Competency


---
---
Anirban or Ani had a family with wife Parul of three years and a son Abhi aged two years. By profession Ani was a teacher whereas by education Ani had done a civil engineering draughtsman diploma after his graduation in science. He was also a very good artist, a painter and a good musician. Songs of Rabindranath Tagore were his forte. Although multi talented but Abhi was not ambitious and enjoyed a laid back life. He had a streak of boheminianism in him. Ani loved to enjoy life in a slow steady way instead of rushing into things.
Whereas, his wife, Parul was very ambitious and aspirational. She being the daughter of a grocer with considerable means had the drive in her for earning money and prosperity. She liked best to show off her achievements to her friends. Parul wanted to show case her husband, Ani's talent to the world. By exploiting his talents, Parul wanted to encash and monetise Ani's efforts so that they lived a good and aspirational life.
Being business minded and ambitious she was, Parul got a pie into the lucrative Grocery business of her father. She joined in as a partner with her brother to manage her father's family business along with her brother and father.
There was a real estate boom and there was huge demand for civil draughtsmen with good drawing skills. Ani filled into that bracket. Parul wanted that Ani should exploit this merit of his to the fullest and bring glory and money for him and family.
But Ani was the least interested. Because he had no ambition and did not want to compromise with his laid back life. Being a school teacher, Ani was satisfied and as this work did not need much of an effort he was very relieved to do it. In fact his wife wanted that he should help in the work related to their son so that she could save time for her family Grocery business. This work managing the affairs of his son did not irk him, on the contrary Ani enjoyed it doting over his son Abhi.
But, Parul used to constantly nag her husband and urge him to be more ambitious and aspirational. Either by way of his civil draughtsmanship or by his singing or by his painting. She wanted Ani to grow out of his school teacher mould.
In fact, Parul seeing the huge prospect in Ani had fallen for him. Ani was always a good teacher. During his college days he used to help any student who approached him. And he used to charge a paltry sum of money. Because he was never into making money. Parul was one such student who had sought his help in sciences and maths. While studying under Ani, Parul came to know of his multiple talents. She fell in love with Ani head over heels. Ani rarely had the same feelings for her. But he liked her company because she was very active and jolly, a practical live wire sort of a girl not like the others more sedate and inward. Slowly Parul became very possessive and protective about Ani. Parul wanted to protect Ani from the prying eyes and advances the other girls made to him. So Parul wanted that by binding Ani with her in marital bond she could keep him to herself for ever.
But Ani was not prepared for marriage and on the contrary wanted a way out of it. Parul was the determined and go getter type and finally Ani had to give in. They married soon and the first year of their marriage was whirlwind like and full of romance and joy. Soon their son Abhi was born.
Parul knew now was the time to involve Ani in either of his trades to yield monetary income for the betterment of their lives. But Ani was not ready for this hectic movement in his life. The nagging of Parul continued constantly. Ani was getting too much stressed. He wanted some peace of mind to give the whole thing a deep thought.
He finally decided to go out, away from his son and family for a few days to get himself a makeover. Perhaps take a pilgrimage. If he decided a rethink then only he would return. Even the thought of his beloved son could not deter him to undertake the journey.
Early one morning while everyone slept Ani moved out leaving a small note behind. He advised that he would return in a few days and no one should search for him because it would be futile.
Absent mindedly, Abhi reached the railway station and took a train for the hills in the North West. In the train Ani got friendly with an aging gentleman called Mahadev. This union would change the course of their future lives.
Ani learnt that Mahadev was a successful real estate business man and had solid three decades of experience and also amassed substantial wealth. But Mahadev was an unhappy man having recently lost his loving wife and to overcome his bereavement was undertaking a pilgrimage to the hills to find solace. Mahadev reserved his interest for Ani for later period after studying him thoroughly as he was a worldly wise man.
On reaching the hills they both put up at an ashram. There they lived a spartan life with regular meditation and listening to religious discourses. In a few days of blissful life and being rejuvenated they took the return journey. Mahadev now knew that Ani would be a value addition for his real estate business what with his drawing and knowledge of draughtsman ship. So he advised Ani to work him for some time before finally returning to his family.
Mahadev knew that there was an issue of doubtful Competency between Ani and his wife regarding Ani and this myth had to be broken so that the marriage was again back on track. Ani not knowing anything about Mahadev's plans readily agreed to work for him as a partner. As money was not a factor between them as Ani was never money conscious. But Mahadev knew that he must ably compensate Ani for his merits.
Merit did Ani have in bundles and Mahadev was very happy with this find. They formed a very formidable team. Very soon they built a number of iconic housing estates which were earning huge praises from all quarters.
Very soon they bagged a tender for the development of a township for the Municipality. No doubt it was a huge success.
The few days of sojourn at the ashram in the hills had done a whole lot of good for both Mahadev and Ani. Mahadev now decided in his mind that this was the opportune time for the reunion of the Ani family. Mahadev knew that the initiative had to be taken by him otherwise this young man would never unite with his family.
With this thought Mahadev left his Town to meet Parul in the town from where Ani hailed. He knew that he had to kindle a business idea and a profit motive to draw Parul's attention. Being with Ani for such a long time Mahadev had known Parul's characteristics.
Mahadev met Parul and at their meeting introducing himself as a business consultant gave her a tip of a lucrative Grocery business deal in the new township they had recently built. Parul, a little hesitant at first later jumped to the idea. It was a good challenge and it could be operated through a franchise. The profits would be good thought Parul. But she was really devastated by the sudden vanishing of Ani and stared at the uncertain future of her son in the absence of his dear papa. She had tried but in vain to search for him. No news could be gathered about his whereabouts.
Mahadev invited Parul to the newly built Shiva temple at the even new township. Parul came accompanied by her son Abhi and her father. There Mahadev made the entry for Ani. Both Parul and Ani were equally surprised to see each other. Their son Abhi who had grown a bit now recognising his papa jumped on to him and climbed upto his shoulder. Parul was a very stoic and practical woman but after sometime she also broke down and wept. She asked what wrong she had done that Ani should leave them and even punish his little son by his absence.
Mahadev intervened saying that there was a curtain of doubt in between the two husband and wife regarding the Competency of the husband. That was the pain in the throat of their relationship. But Parul took this opportunity in saying that from the day she had first met Ani, she had never doubted his abilities. In fact she was very proud about him and wanted him to be successful so that she could show case in front of the world and among her friends and family.
Ani was overwhelmed by the simplicity of Parul's statement. He had also a mind block that was removed after the therapy at the ashram. He was now more welcoming change and acceptance.
All doubts cleared about the Competency, the family was now united as one happy family.