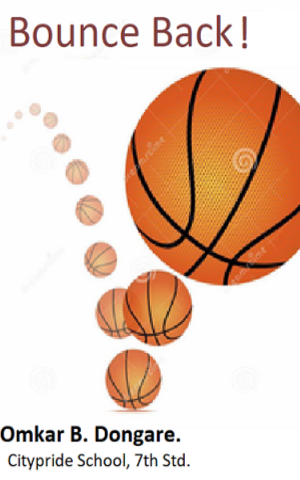 Omkar Dongare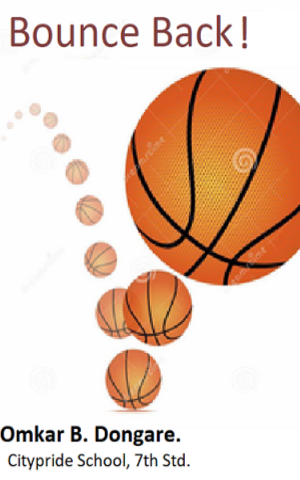 Omkar Dongare
Bounce Back!
Bounce Back!

3 mins

396

3 mins

396
---
---
Mathew is a 13 years old boy from Delhi. He is the state level basketball player. He is preparing for a National level basketball tournament. He got many prizes in various tournaments. His house was full of the trophy, medals, and certificates. He is very proud of himself. He studies in Convent School. His father is very rich so he bullies his friends about their status. His parents kept on telling him not to do so. One day, he called his mother and told her that he would be going for National level trials with his father. He got selected for a National level tournament and was coming home with his father. There was really going on. and all of sudden, two groups of people started fighting with each other over some issues. People started throwing stones on vehicles. few started beating other people. Mathew got out of the car. Somebody threw metal rode on the bus standing in traffic but unfortunately, it hit Mathew on his left leg. His leg started bleeding. There was complete chaos. He was rushed to the hospital by his father. But in vain, his leg has to be amputated. He was in deep pain. The next day, he came to know about this tragic incident. He could not digest this fact. He was worried and sad to know that he won't be able to play basketball anymore. he cried very much.
After a few days, he was watching a basketball tournament on TV. He was amazed to see a Six-foot guy in a wheelchair playing basketball. To his surprise, he saw specially-abled players playing and scoring for their team. He was anxious to know about that team. He searched on Google and the guy was none other than "Patrick Anderson". Patrick is known as one of the best players in basketball in the Para Olympics. He saw a Ray of Hope. That day, he discussed the same with his parents over the dinner table. The next morning, his father contacted his coach. He asked Coach whether he could train or know somebody who could help Mathew. After a couple of days, Mathew and his parents went to meet a Coach, Sukhwinder Singh. Coach Sukhwinder is known for giving training to specially-abled players. Coach told Mathew to forget about what happened in past, live in present. Accept the situation and work on it. Coach told Mathew that he could use turn his disability and start exploring himself at this point in life. Coach started giving training to Mathew thrice a week. It was difficult for Mathew to sit in a wheelchair and throw the ball into the net. Mathew wanted to quit training almost every day but the story of Patrick Anderson kept him going. His parents, friends, and close relatives kept him motivating too.
After 3 years, Mathew could see his dream coming true. It was a trial day for Mathew. He was preparing himself for these trials of the Para Olympic. There was fear in his mind what if something would go wrong. He made up his mind and started playing the match. It was difficult for him to score as every player around him was playing a good game. It was just 2 minutes left on the clock. The score was 0 - 0. The ball came to Mathew. It was a do or die situation. Something struck his mind. He remembered the CROSS OVER DRIBBLE move by Patrick Anderson. And the next moment, he could see himself hitting a score. The crowd, his parents, friends, and coach everyone was overjoyed to see Mathew's performance.
Mathew achieved his dream which was near to impossible. he remembered the famous saying by Swami Vivekananda - " Arise, awake, and stop not till the goal is reached "