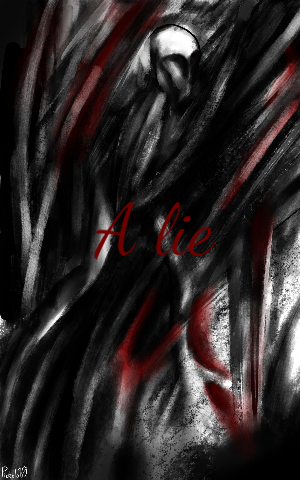 Freedom Bound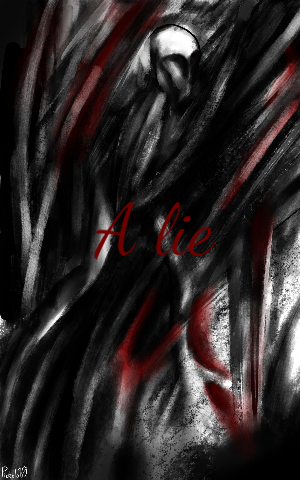 Freedom Bound
A Lie
A Lie

3 mins

311

3 mins

311
---
---
Moaning into the pillow, Fyinn woke with a start; thus ending his horror of being stuck in a dungeon with dark creatures, the likes of which you could not fathom.
He looked around his empty bed laid with only a pillow and a silk blanket. Fyinn liked all the empty space his king sized bed provided him, he couldn't bear the thought of sharing his space with anything.
Fyinn was in a state of dilemma all of a sudden. The nightmare had been so real, he wondered why the world he was living in couldn't be all part of a nightmare too. Maybe it was. Maybe it was all part of a big conspiracy that sinister beings had created.. Maybe all his memories were forged and planted in his mind whereas his real ones had been erased from his mind so that their gore and reality would not endanger their existence. He wasn't sure whether the last thing he had done was done by him.
He looked back on all those instances and memories that had been disturbing to Fyinn,.. to say the least. That time when he didn't remember closing his bedroom door knob yet it was closed anyway. He was sure he hadn't close it himself. Or the time when his sister had come over and told him she found his pendant with the picture of him and his mother in his bedside drawer, when he could give it in writing that he had thrown it in the garbage the day he found out his mother had tried to burn him as a child. The most suffocating one was the murder he can assure you he saw take place in his childhood home and vividly remembering the blood that dripped down the knife that his father held in his hand over his mother's dead body, but was bewildered to find both his parents chatting away at the breakfast table the very next morning. He kept repeating such memories in his head and then some more.
He edged towards his bedside table and opened the drawer and looked at the medications his psychiatrist had given him. He felt the chilly wind of midnight and stood up to close the window. Maybe his psychiatrist was right. Maybe he should take his meds on time. Even he realised how crazy he sounded. He was up in the middle of the night thinking about how life was all a lie, crazy ought to do it. He decided to go back to sleep and follow up on those meditation plans his sister had recommended to him. He slid back in his silk blanket, closely hugging his porcelain doll he had slept with since childhood.