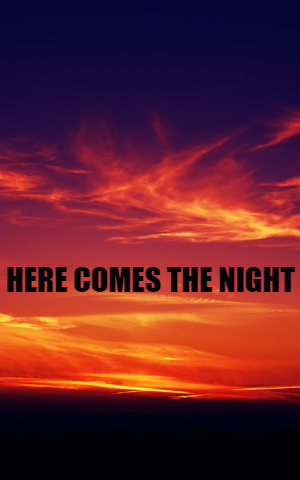 Dragghar Ignacio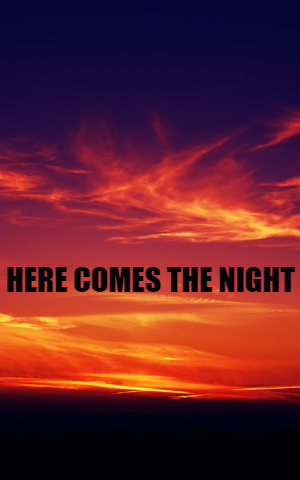 Dragghar Ignacio
HERE COMES THE NIGHT
HERE COMES THE NIGHT

2 mins

342

2 mins

342
---
---
The buffalo pounded upon the accursed earth cloven-hooved,
On it four-armed, noose-handed, gold-adorned He sits astride,
The bull trundles lean and tall amongst a world that once was,
Foraging through seas of rubble, solitarily like a feral unleashed,
He walks through lands where trees reached for a burnt red sky,
Where man hunted man for food, livestock, clothes and bones,
Where rivers once snaked black now churned in shades of dirty blue.
In the distance, a darkly mass condensed into His form,
The sun dimmed and an unusual warmness reigned over me,
As I lay there on bluffs of rubble, ripped by beasts once tamed,
Death benighted me, the sky darkened, the world quietened,
And His frame canted over me, His eyes regarding mine wryly,
My fever dreams that I dreamt in the timeless crepuscular hours,
Shall remain cryptic forever, wherein could've lain a divine mystery,
My plans that I had devised around lonely fires in midnights,
Shall die in my mind and the desires that I harboured,
Shall diminish into embers that disappear into the cool of night,
The falling star that I had wished upon when I was a child,
Now lie sleeping in the bosom of a crater, under sheets of
Earth and now, I shall lie with it, rightfully where I belonged.
And above me, a million years later will walk the giants,
Who will inherit the earth and with them things in whom burns,
The very embers that now douses in mine, in whom fever dreams,
Still haunted them in odd hours of midnights when beasts prowled,
Stars will fall again on earth and someone will wish for things,
That I had wished upon, who will look at the stars and harbour,
The very thoughts that had stolen my sleep at nights in yesteryears,
And one day, it will see in the distance a darkly figure forming,
Four-armed, noose-handed, gold-adorned He sits astride,
Upon the creature that pounded the earth, foraging forever.