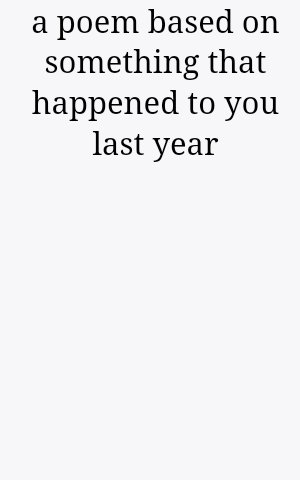 JYOTI ARORA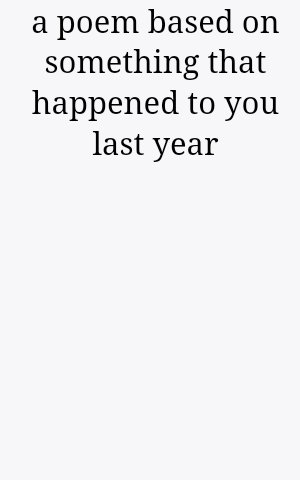 JYOTI ARORA
Acid Attack
Acid Attack

2 mins

343

2 mins

343
---
---
Scarred,
Tainted,
Blemished,
Cursed,
Eroded and what not...
I feel the droplets kissing my skin, gradually penetrating,
I feel that dermis being scraped off, each layer unfurling,
I feel my insides burning, the agony letting my BP shoot up,
I feel myself drowning into the depths, but I'm muted and mum.
The once springy weather seems to have turned dark,
There's blackness all around, my eardrums have lost their spark,
I lose my consciousness with each passing second, I won't stay alive,
The strength in me keeps dying, with the tiniest part inside.
I feel my ribs poking, and there's night inside my eyes,
I'm being burned to death! Burned for rejecting the lies!
The acid keeps igniting my flakes, and he stands smiling,
The devilish smirk; the one who had touched me, keeps walking.
I wail! I screech for help, but my voice comes out as silent,
I don't find my mother or my father, caressing my lovely face,
There's no one to help me now, not even to carry my broken self,
The acid which was poured makes me fight; fight for my existence!
It's not the hydrochloride, which had burnt me till depths,
But the fact that you didn't even consider me with traits,
If a NO hurt you so much, they kindly keep a dictionary for yourself,
Because you'd killed an innocent, for the desires of your self.
I don't know if I'll be able to survive, I don't know if I'd die,
I have no clue if I'd see my brother, or even catch a butterfly,
I wish I never met you, I wish I wasn't so pretty for your eyes,
Oh, how I wish I had died, the second when you had laid your eyes.
But the attack from your end will raise a warrior,
If I die today, this acid will erode your sole material,
I promise to bleach your skin, just like you scratched my life,
If I survive today then I pledge, I won't like you survive!
With acid I'll pour, the acid to burn your core.