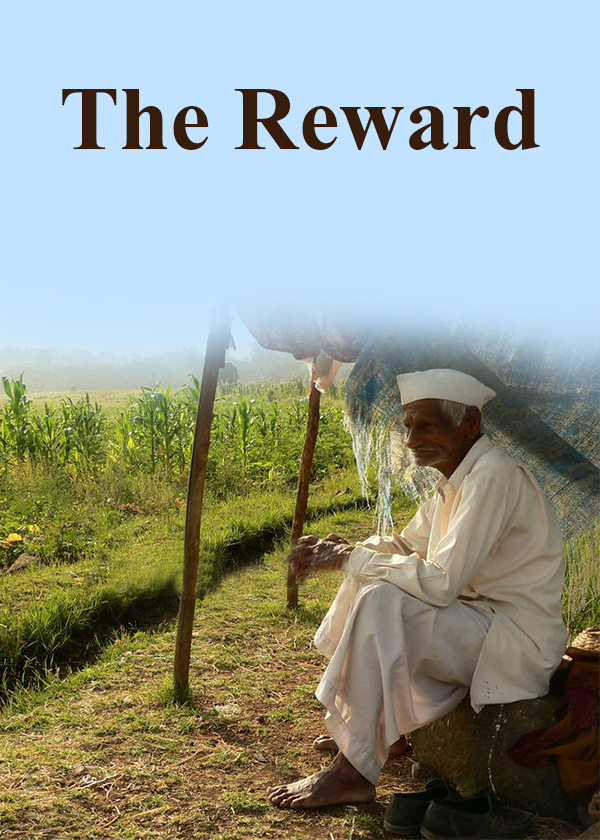 Yogeshwar Dayal Mathur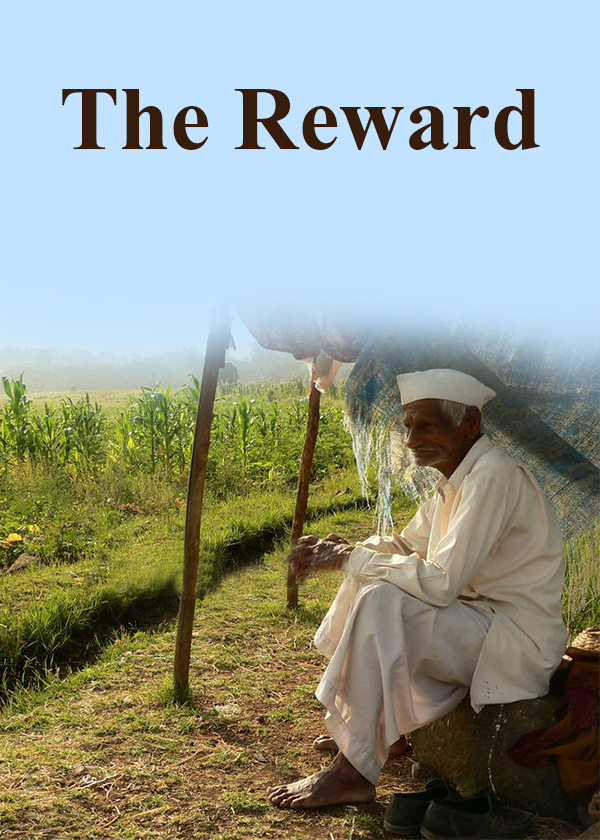 Yogeshwar Dayal Mathur
The Reward
The Reward

7 mins

404

7 mins

404
---
---
The year was 1974. The Rotary Club of Mulund West had organised a free of cost eye check-up and surgery camp. Myself being the member of the Club and my wife a member of Inner Wheel Club were host to the team of a well-known eye surgeon of that time. He himself was a dedicated senior Rotarian. The young doctors of the team were to stay with us at our house for three days to take care of the patients and assist senior doctors for the event. The Club had organised the camp with the help of ESIS Hospital of Mulund for necessary facilities needed for surgeries and subsequent stay of patients until discharge.
During the Camp, myself and my wife were assigned the duty of registration of patients who came in large numbers from all over the places for eye check-up and for spectacles to be given away to them free of charge. With them appeared an elderly villager. He was directed to our desk for registration. He was clad with white dhoti, kurta and a cap; tall, thin and frail, perplexed and exhausted. On his face was a complex expression of despair, hope and desire to live a dignified life. We made him relax and offered water, biscuits and a cup of tea. He had walked couple of miles from a nearby but obscure village to reach us as he had heard about free eye surgeries being organised by the Club. While filling his registration form, we asked his name, age and other details. Though incoherent but clear about the purpose of his visit and hopeful to get medical help at the camp. He told us that he had come all by himself as nobody from his family could come along with him. He also told us that his right eye was defunct and therefore could not see with that eye and had problem with his left eye. He said, he could only see hazily with his left eye, for which he had come all the way with difficulty, seeking our help. He said, he was a farmer but because of vision he was a redundant member in his family. He was very worried and told that his right eye was treated by a doctor at his village some years back and due to which he lost the vision of that eye and that with left eye he could barely see anything.
The Medical team after examining declared him to be a candidate for an advanced cataract surgery which was scheduled on the following day and after a day's stay in the hospital, would be discharged the day after. Club Committee had earlier decided that each patient must have at least one accomplice with him until post-surgery and discharge. As he was alone, he could not be considered for the surgery as nobody would take his responsibility. On hearing that, he was taken aback and was very disappointed, as he had come all the way with determination and hope to get medical help at the camp. He, expressed, that he had no desire to return to his village and join his family. He further added that in such an event he would rather stay back in the city and prefer to be a beggar. On hearing him we were humbled and disturbed. He was about to leave when we requested him to wait for a while. We followed up with his case as somehow, we got drawn to him. We were keen to see him getting our club's medical help and returning to his village satisfied.
The Club had a philosophy of serving the community above self. We therefore discussed with some members of the Club and also with the Surgeon about his case and made them agree to his surgery as we both were prepared to take his responsibility. We ascertained with medicos about his chances of recovery of left eye vision and were assured by them that he would be all right post-surgery. We than informed the villager that he would be operated on the following day as we would take care of him and that he would recover his eyesight. He was overwhelmed and we saw a glimmer on his face with tears welling up in his eyes.
-2-
He started blessing us profusely but suddenly paused for a while and seemed worried. He asked us repeatedly about the success of the surgery and whether he would be able to see with his left eye at least with some vision, if not then he said, he won't be able to travel back to his village. We assured him and told him about the Surgeon and his reputation. That night he and all other prospective patients were lodged in the ESIS Hospital and further test were performed on them. Motivated by our involvement with the villager, the assistant doctors along with some members of the Club paid special attention creating a congenial ambience around him. He was immensely comforted that everyone desired his recovery. He seemed to be at rest and perhaps slept well through that night.
In the evening at our home we again discussed with junior doctors, staying with us, about him and his problem. All of them were of the same opinion about his full recovery. Following day, he was operated as per schedule and the Surgeon announced that his surgery was successful and that he would be able to see with his left eye normally soon. We also were relieved to know about success of his surgery. Second day the bandage of his eye was removed. The first thing he desired was to see both of us. On seeing us, his face brightened. We heard him blessing us and all others again heartily. Third day he was discharged with some instructions and medication. We got him all the medicines recommended by the doctors and given by the Club and a set of protective glasses for his eye. We bought a new set of clothes for him so he could change before leaving the camp. With apathy vanished, we saw him as a transformed man with a spirited soul and an alert profile beaming at us with same indebted expressions. He expressed a strong desire to return to his home with a promise to see us again someday. We took him to the State Transport bus stop to see that he travelled by bus to his village comfortably and joined his family. We were happy that his vision was back, and that he would be able to look at the world as he was used to seeing it before but kept wondering how he would comprehend the moments he spent with us at the Camp!
That evening we were overwhelmed with the feeling of gratification, perhaps with a tinge of self-esteem that we were instrumental in helping a destitute relive a meaningful life. However, we decried that thought instantly and realised, that the beauty of pleasure was not how happy we ourselves were but how eudemonic villager was because of a modest act of our duty and that the felicity thereof was not a glittering medal to be blustered about but a reward to be preserved with dignity. "Some events of once life are there because destiny has drawn them but how one chooses to recall them depends upon his priority of the moment". We were aware that we might not see him again as his priorities over time would change. We, however never lost a nostalgia to hear about his wellbeing.
"Sometimes one comes across some insignificant person in life by chance, though he may not matter in once life but leaves a lasting impact for some incomprehensible reason". It was likely that the villager might have forgotten about the cryptic bond born out of those momentous moments between us; however, the blanket of tacit but infatuating emotions; woven with felicitous threads of wishes, blessings, and goodwill; he left behind would keep us warm all through oppressed moments of our lives'.