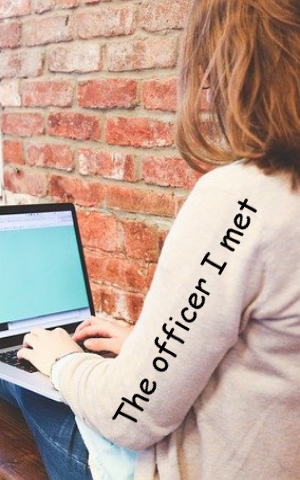 Amanpreet Singh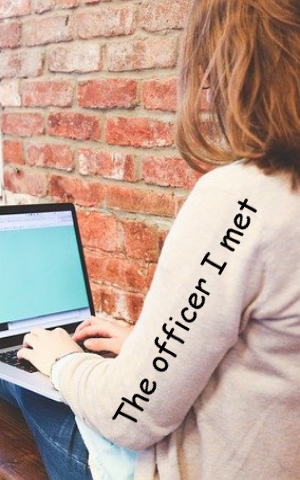 Amanpreet Singh
The Officer I Met
The Officer I Met

3 mins

89

3 mins

89
---
---
I, Aman, entered an old building. The building seemed to be very old. I could see cracks in the wall as well as in the ceiling. I went ahead. Actually, I was looking for someone. I looked at my wristwatch. The time was 9 p.m. It was already dark. It was summer. I was sweating. In the building there were no good fans, forget about air conditioners. Even there was no proper lighting arrangement. The old bulbs were throwing a yellowish coloured light. Nowadays nobody uses such kinds of bulbs but I don't know why such bulbs are still present in the government buildings.
There was no one present in the building. The whole building was vacant except for one person that I was so sure of her presence. She was an officer. Her office was in the same building. I knew her room number. Her room number was seventy-four. I climbed up the stairs and reached her room. All other rooms were closed but her room was open. I knew she would be there.
She was sitting alone on a chair. She was using a small table. She was writing something on a register, doing some sort of official work. She was sweating. I could easily see the dark circles around her eyes because of the over hard work she was doing. I could easily sense her positive intentions. Her positive intentions to change society for the better was evident. Her aura of pure intentions could easily be seen and felt. Nobody can work late at nights without the power of positivity, especially being young and after becoming a government servant.
I knocked at their door.
I asked, "May I come in?"
She looked at me and smiled, "Yes, come in."
I entered the room. She asked me very politely to be seated on a chair and made me comfortable in no time.
I was wonderstruck at her politeness. I was stunned to see her patients. She was dealing with me as politely as possible. In spite of the uncomfortable conditions there, she was dealing with me in a great way. I was filled with huge respect for her. How come a human being can be so good! She was not looking good externally but her inner beauty was awesome. Her inner beauty was shining bright.
She asked me in a very polite voice, "How can I help you?"
A drop of tear rolled down my cheek. Some cry out of grief, some cry out of happiness but I literally cried over there out of respect. I failed to control my emotions and now my overflowing emotions could be seen in the form of tears.
I replied to her, "Mam, I am not here to seek your help. I have just come here to ask you, how can I help you? Is there any way I can help you in your work?"
She looked into my eyes and I looked into her eyes. We both exchanged a very pleasant and warm smile. It was really a divine experience for me.