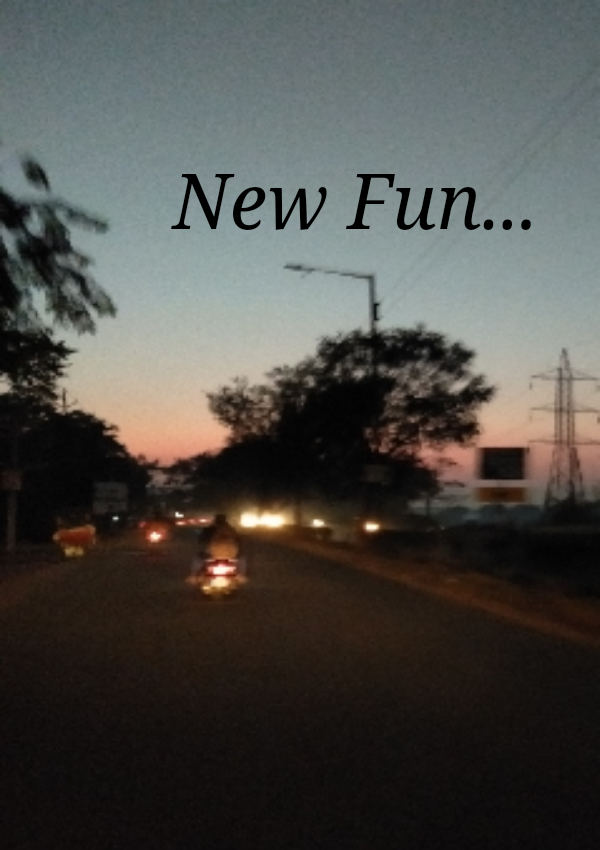 Stutee Mishra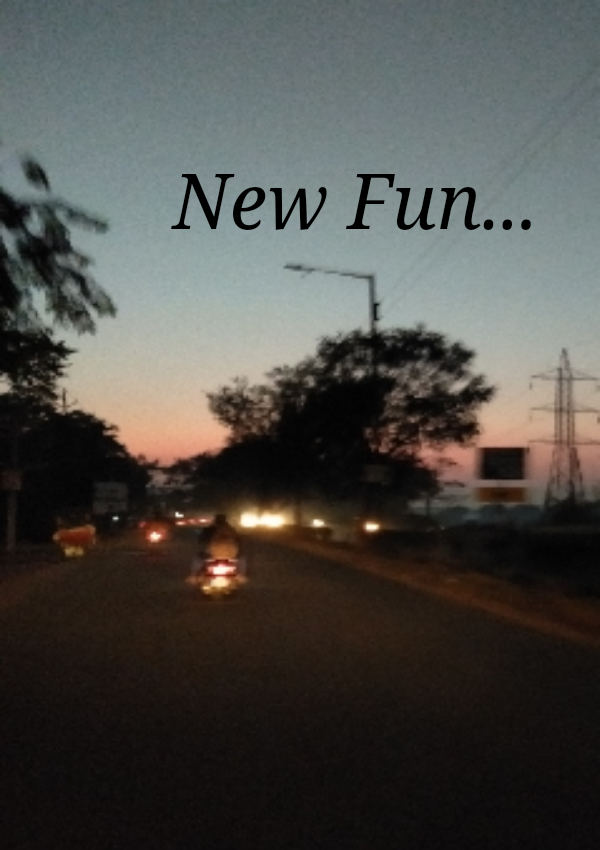 Stutee Mishra
New Fun
New Fun


---
---
These days I have got a new fun. Whenever I take my scooty out to get some things or to drop my sister at her tuition, instead of going back straight to my house, I go for a long ride. I usually take the same route. The same road that is parallel to the river and which is lined by trees. I increase the speed of the scooty and feel the soft cold breeze and get lost in that world. Just a few days ago while on a similar ride, I met her. One evening when I stopped my scooty to click a picture of the sky, she slowed down her scooty near me and gave me my purse which had fallen there. Probably while I was taking out my phone. I thanked her and asked her name and we shook hands.
I was a bit surprised when she told me that she is also having the same fun of a long ride after dropping her brother at his tuition classes. I did not care about the time or my mother's scolding and asked her to join me on the banks of the river. She happily agreed and we went to the banks of the river. We chatted for a while about our lives, career, and our families. It was pretty comforting to open up in front of a total stranger as she doesn't know anyone related to me neither did I know anything about her. We did not exchange numbers but promised to meet there every day for just 5 minutes every evening. Thus, I made a new friend. I would go to that place every evening and we would talk a little bit and would go on our way. This went on for a week. I would tell her everything and that would take away the weight of some buried conversations and emotions.
Until one morning as I was hurrying to reach my college and I took that road, I saw our talk spot. Even though I was getting late, I stopped my scooty and stood there. The wind was blowing swiftly and I could hear the voices of some local people who were busy working. I smiled at my own self.
It did not feel like a lie or an imagination at all. How wonderfully I had convinced my mind that I come here to meet a friend and share things with her every evening even though for 5 minutes. She existed in my mind. No, I wasn't hallucinating. I do not have schizophrenia. I knew that I was imagining that I was sharing everything with a person. I also knew that in all those beautiful evenings I was only talking to my own self and was also consoling my own self. Nobody knew this. And also the people around had no idea that I was blabbering to my own self with a woolen cloth covering my face to protect from the cold winds. But it helped.
And at the same time, before the loneliness and this imagination could bring some dark clouds of thoughts, I rode fast my scooty to reach my college....