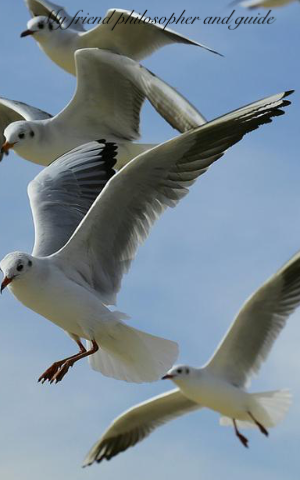 Rajinder kumar Pawa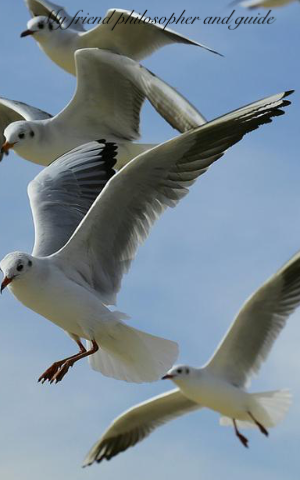 Rajinder kumar Pawa
My Friend, Philosopher and Guide
My Friend, Philosopher and Guide

9 mins

706

9 mins

706
---
---
The class teacher had given a mathematics problem to his 4th standard class in a primary school located in a remote twin village, Jaura-Chaura, in the district of Gujranwala in Punjab in Undivided India. Sitting on neatly laid out jute rolls on the floor were students, including me, trying to solve the problem with utmost concentration. After about 15 minutes the teacher said that those who think they cannot solve the problem must stand up. The whole class of about 40 students stood up except me. In a couple of minutes I solved the problem and handed it over the solution to the teacher. The teacher was very happy looking at the correct answer, praised me, put his hand in his pocket and rewarded me with an Anna, of the currency prevailing in those days. My joy knew no bounds. Reaching home, every body was overjoyed to hear the news and blessed me. I straight went to my brother, hugged him and handed over the prize money to him, as he was the one who had helped me to solve the problem the day before.
This was the first time I felt admiration for my elder brother who was in high school at that time.
My grandfather was a noble man who was revered by the community. My father, an entrepreneur, after his graduation, had set up a factory in Sialkot, the manufacturing hub of surgical instruments in those days. After finishing his middle school education, my brother had joined a high school in Sialkot. During the summer vacation he used to come home. In the evenings, during those summer days he used to go for a swim in the nearby canal with his friends and I sometimes accompanied him.
Thus a very strong bond of love and affection had developed between us.
Those were the early days of 1947. My brother was preparing for his final matriculation examination. As the fate would have it, riots broke out in the country. India had achieved independence but the country had been sliced creating Pakistan and we lived In West Pakistan at that time. All Board and University examinations had been cancelled. My father along with my brother came home from Sialkot and in a few days we had to leave our ancestral home empty handed with my grandparents and my uncle's family. Some how we escaped the onslaught of the enemies. To cut the story short, with the help of the army, we reached Dera Baba Nanak and from there to the biggest ever camp established in Kurukshetra. It was hazardous and strenuous journey. There was a huge migration of people from Pakistan to India and vice versa during those riots and lakhs of people were killed.
This migration of people in the Indian Subcontinent, during the partition of India is said to be the biggest ever migration of human beings in history.
Most of the families uprooted from West Punjab were camping in Kurukshetra. The Indian government was looking after the needs of the refugees. My father was trying to contact some of his business colleagues in Delhi to establish himself and the family and to take care of our education. In the meantime my elder brother had also started looking for a job.
It was during these times that my father met one of my brother's teachers who also happened to be living in the camp. He very fondly enquired about him, and insisted my father to educate my brother further and fulfill his dream of becoming a doctor. My brother had already made up his mind during his high school days to become a doctor.
This determination of his, at such an early age to become a doctor, further elevated his stature in my mind.
In the meantime my father could strike a deal with one of the Surgical Companies in Delhi and we planned to shift to Delhi. But before this, he wanted my brother admitted in DAV college in Ambala. The government had declared passed all the students who could not appear in their matriculation examination due to riots and were allowed to get admission in F.Sc. course of the Punjab University in various colleges. The decision of admission was left to Principals of the colleges to admit students after a test. When approached for admission the Principal asked my brother to write an essay on his journey from Pakistan to India. After reading the essay, lo and behold, he was immediately admitted. After settling my brother in the hostel, we shifted to West Delhi in a small house hired at a modest rent by my father. My younger brother and I were admitted to the nearest newly opened Government school. My youngest brother was just a toddler at that time.
Life had stabilized to some extent in the new environment. My mother was a very compassionate and pious lady. She used to take good care of us, alone, whenever my father had to go on tours outside Delhi as a part of his job.
My father was very worried about my elder brother who was living in the hostel in Ambala. His final university examination was due after a year or so. The university had reduced the tenure of F.Sc. from two years to one and a half years to accommodate students who had lost a year due to migration from West Pakistan.
At last the hard work of my brother won him laurels and he passed the F.Sc. examination securing second position in the University. My father was the happiest man. My brother's next destination was to be Medical College Amritsar.
But as fate would have it, my brother had not received his detailed marks sheet to be attached to the application for admission to the MBBS. Only a couple of days were left for the last date of submission. As my father narrated the incident later, my brother took a bold decision and boarded a night train on a cold Saturday night to reach Solan, the headquarters of PU in those days and went straight to the VC residence, as the university's offices were closed on Sunday. The VC called him inside when the purpose of his visit and details of his results were presented to him. He was very cordial and made my brother comfortable. He immediately called on the Office Superintendent, who made available the detailed marks sheet to my brother. Meeting the deadline, he filed the application the next day. He finally got admitted to the Medical College Amritsar. It was a big relief to my father. His efforts had fulfilled the cherished goal of his son.
This story had unfolded the courage and determination of my brother and his capacity to take independent decisions in adversity.
Later my brother had sent a letter expressing his gratitude to the VC, but for whose help he would never had been admitted to the medical college. This also demonstrated the kindness and the dignity with which the students were treated by the highest authorities of the University in those days.
Father was always proud of my brother's intelligence, his diligent and hard work and his meritorious achievements in school and college. This further strengthened my resolve to be one like him.In fact he became my role model.
Time was passing by with my brother perusing his MBBS studies and my having entered high school. We used to have great longing for the summer vacation during which he used to come home. It was the best time we spent together. It was during this period I used to coverup my educational difficulties and prepare myself for the coming academic year. I some times accompanied him during his long evening walks. He used to narrate his experiences about his college life. Father always treated him with great dignity and valued his opinions.
It was now time to discuss about my and my younger brother's careers. Medical and Engineering were the two most sought after professions those days. Both of us did not have any aptitude for medical. So it was unanimously decided after long discussions that we will have to put in our best to join engineering.
With the definite goal in sight, my resolute and diligent efforts brought fruit and to the delight of every one I secured distinctions in my Board and University examinations and was successful in getting admission in IIT Bombay. My younger brother followed suit and was admitted in Roorkee University.
A year earlier, my elder brother after completing his MBBS had joined AMC and had been promoted as Captain. This was a big support for father. My brother took over the onus of supporting both of us financially during our engineering studies.
During those days IIT's used to offer merit scholarships to 25% of the admitted students, based on the result of a competitive examination to be held in IITs soon after admissions. I worked hard for the competition and to my surprise and delight I had topped the list of successful candidates. I was overwhelmed with joy. The first thing I did, after seeing my results was to go to my room and write an express letter to my brother informing him about it at his address c/o 56 APO.
He was posted somewhere at the border at that time. Back came the reply. It read: " I was in the Military Canteen sitting with some officers when I received your letter. I opened it immediately as it was an express one. I read the first line, was so thrilled that I reread it aloud to the officers present informing them that you have topped the list of successful candidates in the merit scholarship examination". He congratulated me on my success. He had a good celebration with his colleagues, as he told me later. I really felt elevated.
Years passed by. After completing my engineering I had got a respectable job. After a couple of years my brother got married and was blessed with a beautiful daughter. It was later that my youngest brother got admission in medical college in BHU. In order to share the family responsibilities I wrote to my brother that I will support him financially during his medical tenure. He replied that it will be better if he took care of him as being a doctor himself he will be able to guide him in his studies.
Hearing this my heart went out with great admiration for him. I adored him as an epitome of strength and sacrifice for the family.
As I have already stated, we had migrated from West Pakistan empty-handed. It was sheer confidence and resolve of my father, supplemented later by my brother who had inspired, guided, motivated and provided unrelenting support, that we were able to fulfill our cherished goals.
I am really thankful to StoryMirror for giving me an opportunity to express my gratitude to my elder brother, Dr Krishan L al Pawa, ENT specialist, who had powerfully and positively moulded our careers and contributed to the quality of our life.
He was my Role Model, and a great Mentor, and will always continue to be my Friend Philosopher and Guide!