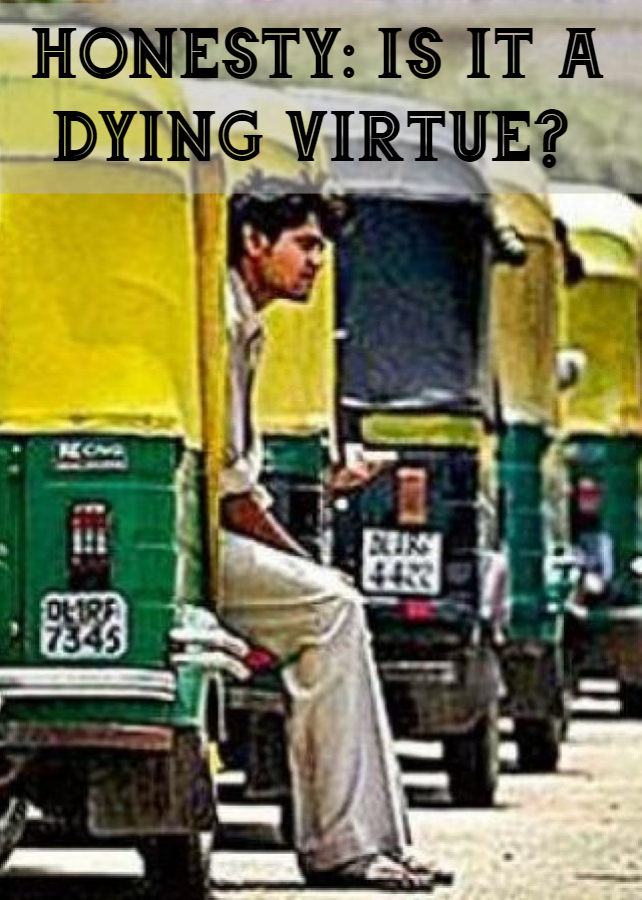 Rahul Banerjee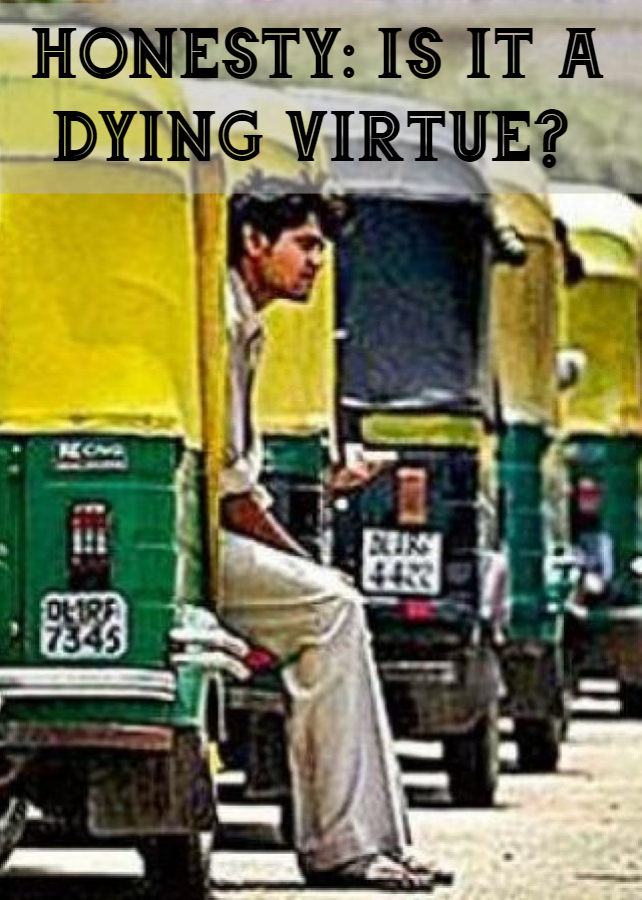 Rahul Banerjee
Honesty: Is It A Dying Virtue?
Honesty: Is It A Dying Virtue?

4 mins

265

4 mins

265
---
---
I have always believed that there is a no bigger teacher in our lives than Life itself. I would like to share with you another incident which happened to me some time ago. Which has made me believe in the virtues once again?
I am sharing this account with you and I hope you would like it.
I used to believe that the values that we were taught as children like Honesty, Integrity, Courage, and Righteousness were just words and to be used for our own convenience as we grow up and mature. But an incident which happened with me very recently and which has completely changed my viewpoint, and has given me a fresh look on life.
It's been long since I wanted to share this experience with you. Quite a while ago, I had to go to Gurgaon on some personal business and thereafter exiting the IFFCCO CHOWK METRO STATION, I saw a long line of auto-rickshaws whose daily job is to pick up people coming from the metro station and vice-versa to their destinations , and for that purpose every day they stand outside the metro station and try to convince multitudes of people coming out of the station to be their passenger and in this attempt, they accost passengers like me and haggle over auto fares every day to make a living. Well after a long period of negotiation we agreed on a mutually compatible fare and proceeded towards our journey. In Metro trains everybody does something or the other to keep themselves busy like chatting with their friends, colleagues, family members, or start playing games, listening to music or updating their mundane lives on the Social Media; I was also busy with my Tab. After exiting the Metro Station, I had switched it off and kept it in my jacket pocket. While riding in public conveniences I always try to be careful.
As we reached my destination and I was about to pay him the agreed fare when I suddenly realized that the Tab was missing from my jacket pocket. As you can imagine, a plethora of negative thoughts started running through my mind and seeing my expression, the auto driver asked me what the matter was. When I told him, he asked me to recheck my pockets, which I did but to no avail. Seeing the tension in my eyes, he also grew worried and then he offered to take me to the places where I might have dropped it. After a long time with no hope of finding it, I was about to exit his auto and pay him when he suddenly shouted and pointed at the nook of his auto where I found my Tab sticking out. We both passed a sigh of relief and I wanted to offer him extra for his efforts, but he flatly refused and insisted on taking only the agreed upon amount. I was stunned as normally auto drivers take the extra pound of flesh for every extra kilometer, but this guy said and I quote" Sir, I am a poor but conscientious man, and I am very happy with whatever but honest means can give me, as Greed leads to disaster in life". Well, I was shocked and amazed to hear this from a guy who struggles every day to make both ends meet. This also showed his character which epitomized all the values which we take for granted nowadays. We parted on happy terms and from that time whenever I have to go to Gurgaon, I make it a point to ride in his auto only and he also does the same for me.
So, friends, this incident has made me think that there are people in this world who still live by the Code and this teaches us a lesson also that come what may in our lives, if we are on the right track, then nobody can stop us from being victorious. This also portrays that values have not died down completely and if we look deep within ourselves; then I am sure that all of us will find that in some corner of our hearts we still cherish these values.
What Do You Think?
I really hope that you would like this account
Thank You