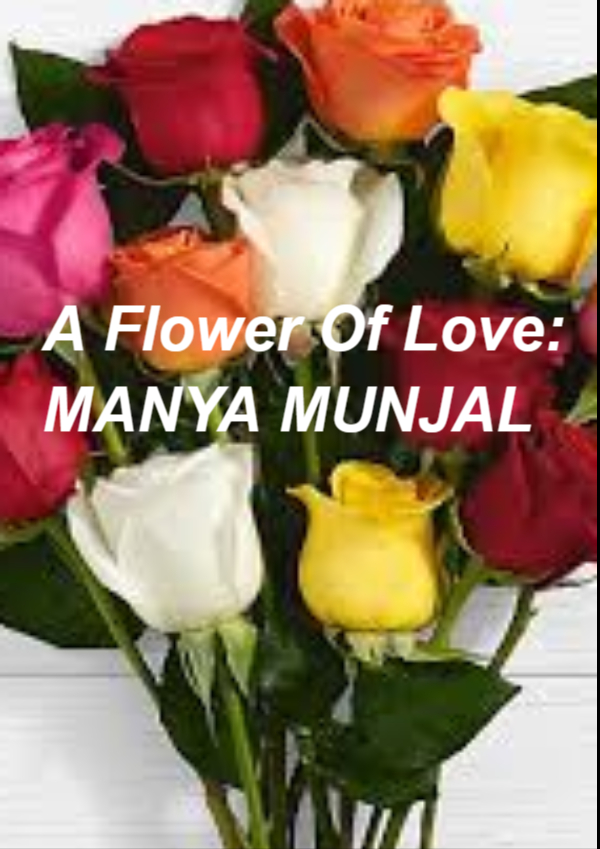 Manya Munjal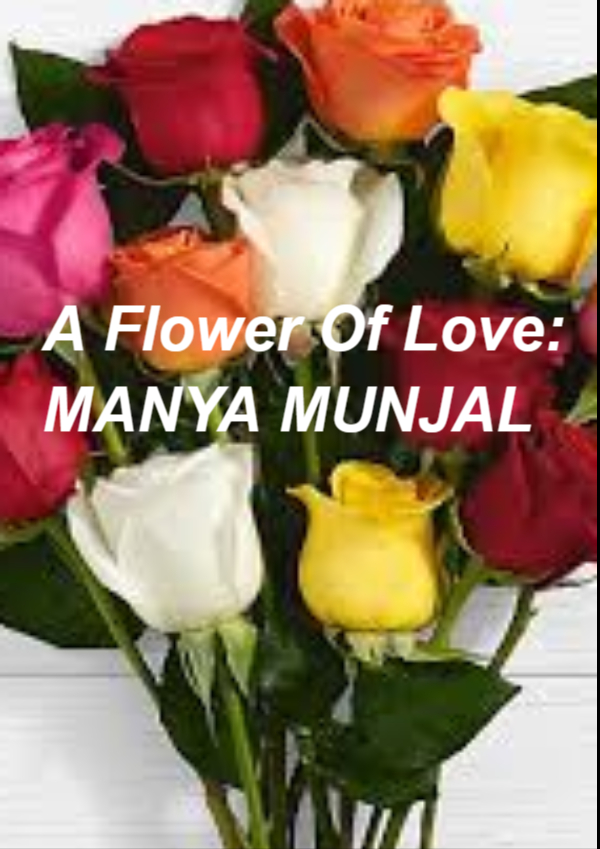 Manya Munjal
A Flower Of Love
A Flower Of Love

7 mins

295

7 mins

295
---
---
It was Valentine's Day, a day of love, a day of affection and a day of revealing the secrets. It seemed as if the clouds also were in romantic mood, as the sky had turned into a pinkish magazine, a beautiful one. Sitting on the bench, was an alluring college girl, Shanaya. Looking at the pile of the roses and chocolates given to her, she sighed. She wanted to propose her crush, but she wondered what was the correct day today or not.
Lost in her thoughts, she did not even realize that her crush Iqbal came to her. He knelt down and gave Shanaya a beautiful bouquet, a chocolate box, and a card. Shanaya, happier than ever, grew excited and said Iqbal, the three magical words. Soon their love grew more prominent, and within a month, they understood each other and their feelings. They spent so much time together that even the whole college knew about the precious relationship that both Shanaya and Iqbal had been sharing. Many letters were written, messages were sent and calls were done.
The time flew and 4 years ended, which meant that the college had ended. Both Shanaya and Iqbal turned towards their paths, promising each other to message and discuss the matter of marriage with their parents. Iqbal went to Telengana while Shanaya headed off to Delhi. They talked to each other through Whatsapp messages and did many calls to each other on the sly. Within weeks, they revealed the matter to their parents, trying to convince them about marriage. Though Iqbal was able to convince his parents for marriage, but Shanaya's parents, gave her no, as an answer as particularly Iqbal belonged to a different community and religion. In their caste which was Brahmans, they were restricted to even eat or touch meat, then how could they marry their only daughter to a meat and chicken eating man, particularly of a different religion.
But, Iqbal came to Delhi in order to convince Shanaya's parents, after talking to Iqbal and seeing his personality, even Shanaya's parents were convinced. Soon the matter went to engagement and both the parties were in favour of it. Very happily, both Shanaya and Iqbal exchanged rings. As the matter went onto marriage, Iqbal was selected for the Indian army and he had to go as the war had broken down. Therefore, Iqbal promised Shanaya that whenever he would come back, within months, they will settle down. He wanted to make Shanaya, his first and last love his queen, where he would be the king and that could be possible only when they both married each other.
Shanaya happily agreed, covering the obtrusive tears of her, which flooded when Iqbal left. Days passed without him and both Shanaya and Iqbal missed each other especially on festivals. Shanaya tried to call him several times, but he couldn't pick the call as of the war going on continuously. Iqbal too, on the other hand, missed Shanaya more than ever. Both Iqbal and Shanaya when missed each other, looked at the photos they had clicked and the videos that they had made remembering the precious times spent together. One day, as Shanaya was rushing towards the market to buy the vegetables, she hit a car and her face was brutally damaged. Her princess like face, was now covered with obnoxious scars. The people around her pitied her and took her to a nearby hospital, which was there in a few kms.
Soon her parents were informed of this news, which they took to be as a nightmare, ran to the hospital and looked for Shanaya. As they saw her, they instead of pitying her, started crying. Their eyes were moist with tears and their heart was dim with the emotions. Shanaya opened her eyes and said that mom, I am fine but I have to tell you something very important. Actually, I don't want to marry Iqbal. On this, her parents grew more questioning and said that why? So Shanaya said that she did not want to be a burden on Iqbal as of her hideous looking face. When she had earlier met Iqbal, she looked beautiful, but now as of destiny's choice and fate's luck, her beautiful face had turned into an ugly one, a monster like. She wanted Iqbal to marry a normal girl, saying so Shanaya started to cry.
Weeks passed by and soon the war came to an end. Iqbal had returned, as the war had ended. He first came to Delhi, in order to talk about his and Shanaya's marriage. But as he reached Shanaya's house, he went to Shanaya and said her that he wanted to marry her as soon as possible. But on this, Shanaya said that she did not want to Iqbal, as she did not want to become a burden on him. Also when she first met Iqbal, Shanaya looked alluring, but now, her face had turned hideous. Saying so, she closed the door and started crying as slow as she could. Her feelings had deepened and her sorrows had come down in the form of tears. The real secret behind this was that she still loved Iqbal, who was her first and last love. She did want to marry Iqbal, but her emotions controlled her to say so. Her mother came to her and said that Iqbal is a very honest and perfect match for you. Marry him beta, marry him.
The next day, Iqbal came again, but this time for a different reason. Shanaya's mother came to Shanaya and said that Iqbal had come to invite Shanaya for his upcoming marriage in November. On this Shanaya cried her lungs out. How could Iqbal ditch her? How could he marry someone else? I still love him, doesn't he loves me? Shanaya's mind wandered into the misty and deep thoughts like this. But her chain of thoughts broke down when she saw Iqbal rushing towards her with a card, a bouquet and of course a wedding invitation. Iqbal came towards Shanaya, sat and said that he is getting married in November and he wanted to marry Shanaya for it. Shanaya took the invitation, card and the rose bouquet, heavy heartedly. Iqbal left and said that please Shanaya, I want you to come to my wedding.
Shanaya opened the wedding invitation and what she read was just a miracle. She read her and Iqbal's name on the wedding invitation card. And when she opened the card with the flower or a rose bouquet, it wrote:
Dear Shanaya,
You must be wondering about the names written on the wedding invitation. Yes, you read them right, the names to be married are you and me. I told you one day, that one day, you will be my queen, and that will be only possible if you marry me.
I will only love you until the last flower in this bouquet rots. As the last flower will rot, think or just…….. Just forget me as I would not love you any longer.
Your face, is just perfect, at least for me.
Love,
Yours and only yours….
Iqbal …. …. …. …. …. ….
Seeing the note, Shanaya clinged to it and put the flowers in a vase with water, so that they did not rot. After 4 to 6 hours, she saw that gradually all the flowers had rotten, leaving only one. That flower was not a real one but it was artificial, that meant that the flower or the artificial flower, could never rot and so it meant that Iqbal's love for her could never ever be spoiled or less.
The next day, Iqbal came to Shanaya and hugged her. He knew that Shanaya still loved him and wanted to marry him. So Shanaya clinged to Iqbal and said that yes, she wanted to marry Iqbal.
Saying so, both eyes were moist, not because of sadness and sorrow but of happiness and merriment. Both went to Shanaya's parents and took their blessings. Soon Iqbal's parents flew back to India and talked about marriage. As the marriage date was fixed, Shanaya asked Iqbal that how did he know about her health and facial condition. So on that, Iqbal said that it was Shanaya's mother who sent the pictures and the videos of Shanaya. Actually, a mother is a mother only, so Shanaya's mother understood the pain and her emotions…. ….. ….. ….
It was no longer than their marriage was fixed and time flew. Shanaya and Iqbal had their marriage done. Both the parties were really very happy and the happiness grew more when both Shanaya and Iqbal shared a compatible relationship.
This story of Iqbal and Shanaya has proved that instead of the gifts and presents, it is true love, emotion, feeling and purity of eyes that matter in true love. Iqbal always saw Shanaya's inner soul and heart, instead of her tremendously beautiful face. This has proved that how we must judge people from her actions, deeds, and feelings instead of their beauty and face.