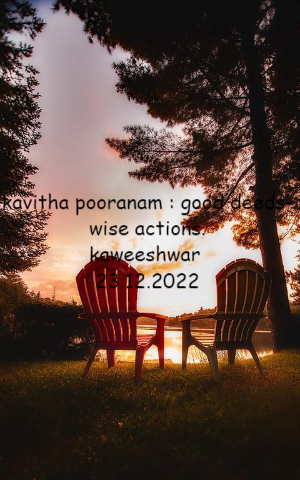 Jayanth Kumar Kaweeshwar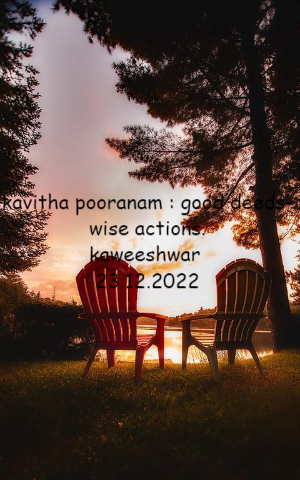 Jayanth Kumar Kaweeshwar
Good Deeds - Wise Actions
Good Deeds - Wise Actions


---
---
Datta Padam: "Looking for good weeks, good days will not come"
Completion:
Sujanula is the one who helps those who have self-harm
Kujans who practice accumulated sins are the people of Che Dutrova
The lives of Sujans who experience the evil deeds that have been spread
Better days will not come if you look at the good weeks that travel from ||
Antidote:
1. Inchuka = a little bit 2. Swaya Karmalandu = In one's own deeds
3. To paru = to others 4. Help = help 5. Provide = do
6. Sujanule = good ones 7. Accumulated = accumulated bad deeds
8. Practice = do and trouble 9. Kujans = evil doers
10. Walk in the path of bitterness = evil path 11. Warale = they are
12. Panchina Kukarmula = Bad deeds practiced by them
13. Experiencing = directly/indirectly experienced
14. Sujanula = Sajjanula / Manchivarala 15. Jeevatpathammu = From the ways of life
16. Payanane = one who travels 17. For good weeks = Sujanu
18. Echi Khedaga = Looking for / Even if you see 19. Good days = auspicious days / good days
20. Raoule = Kings/ Unseen.
Meaning:
The good people who help others, with their own deeds even if they are the good ones
who practice evil deeds and make trouble by making evil people/ evil spirits who cause trouble That sense.