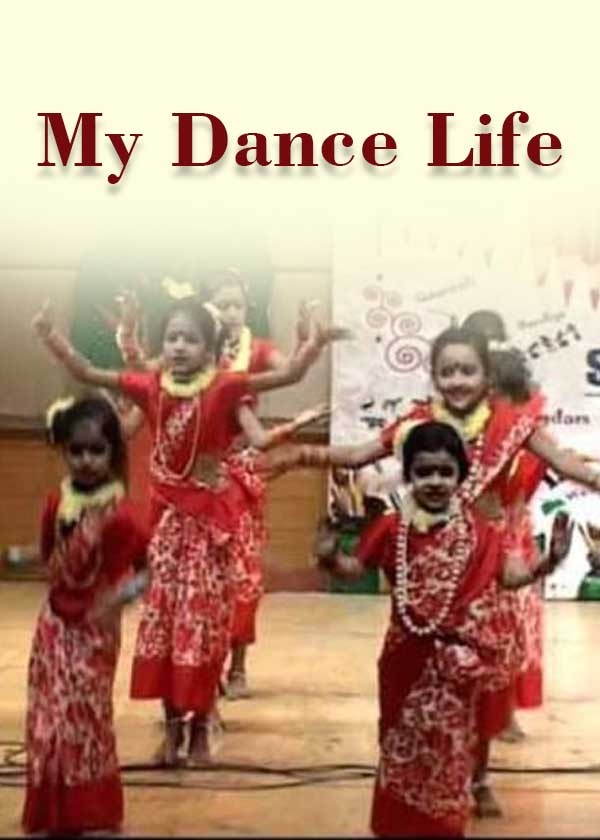 Chodagiri Johnsa singh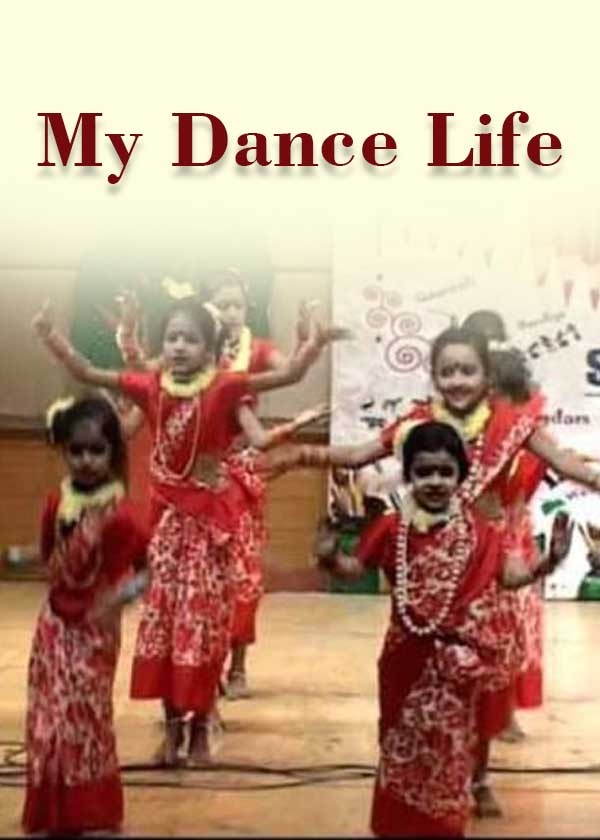 Chodagiri Johnsa singh
My Dance Life....
My Dance Life....

8 mins

994

8 mins

994
---
---
When I was four years old, I was just introduced to action songs and Musical rhymes at my school Montessori English Medium School.
At my Lower Kinder Garten while my level is to perform a Rhyme singing and doing Mono-actions on our own with my fellow students, there stood my brother extraordinarily outstanding from the very start of his childhood. He learnt Maheshbabu's dynamic song from an upcoming dance master of that time and practised a lot. He even used prop(property) Gun for "shoot" word that comes in the Lyrics.That dedicated this kid was.And ofcourse he has our lovely mother who always been our backbone to encourage in everything.
Then In Upper Kinder Garten, unknowingly I think I involved myself with 4th standard students and did a dance and the video is still with me.On the day of performance, I have been wearing white dress,white ribbons, shoes and that whitish make up powder, everything white and white.
We're all set but during the performance we were supposed to make two rounds whenever the music comes. As its my first dance on stage, I forgot where to stop rounds and I managed to join them within 2 or 3 seconds.This is what happened in UKG.
I am conscious to know that its dance that I'm going to perform in my very First standard.I studied my First standard alone in another school.Then I am a girl student of St.Marys School. It is the first time I tapped my feet according to my Master's beat (Talam). He is a dance master well known in our town and he used to work in our school as a part timer.
Actually I am a super studious person right from my birth.I used to hang around my brother's school Cycle rickshaw everyday even before my joining in school.
I always wanted to know the content before the class begins and I used to read the content in advance and answered every question the teacher asked during lessons. I used to be so studious.
I always topped the school but when coming to dance I'm just a beginner at that time. I a'int nervous but I am numb and was slow to make graceful expressions. Though it's our traditional Bharatanatyam, it still has amazing grace which can't be known by today's modern world.
My master used to draw some vegetable shapes with chalk and asked us to dance in that veggie shapes so that we can learn to be in correct positions.
I did exactly two performances in that school and I knew they are the most beautiful beginnings of my dance life. There on the last day of anniversary I saw my best friend dancing to Western Music and people applauding big for him. I didn't bother what dance style it is either western or classical but I wished I could get such loud applause.I wished I could be someone starring on stage like that.
From there again we came back to our beloved school Montessori E.M and Then began my real journey of dance.
It's in my 2nd standard I did a dance for a song which was absolutely rubbish according to me now. I acted too girly and I used to keep bindi too while dancing.
It's actually against my religious beliefs. So, when I realised what was going on with, I stopped keeping all the traditional decorative stuff that all dancers put on.
As far as I remember it's my pretty 4th class when my dad brought a new frock from Hyderabad specially for my dance performance at school. The frock was dazzling with cream and skyish blue shade with glitters all over.
I was blown out by that pretty dress.
This time the song is a hindi song which our hindi madam suggested to dance for.
High school girls were made as singers that night and we need to act it out beautifully and of course we did it.
It is my 5th class which is one of the crucial time when I got huge recognition as a wonderful dancer.
It is then our science teacher took in-charge duty of anniversary celebration preparations. She started directing our dance and all she did was to teach simple steps for all of us. The most complicated part is mine. The beat goes fast at times and whoever stands in the middle should be moving without any stop. So,It is me who was chosen to be at the middle. Hence I took it happily. When she played the song for several times, I went on with the rhythm of the song and enjoyed the beat and began to dance, I swinged and swirled accordingly and the step came out well. My teacher has gone crazy and she clapped all the while when I was dancing.
I performed well at the celebration too. Even our principal mentioned us in her thanks giving speech that our dance is one of the best dances that year. That's how it went.
The last time I danced in school is during 6th standard.
At that time, my paternal uncle said it would not be good in the eyes of God to dance for movie songs. Ours is a christian family. I believe in Jesus Christ, the saviour of world. So, we together decided to stop dancing.
But I asked my father to let me dance one last time. So I got chance to go for dance practice classes. To my surprise that year it was a patriotic song and a pubjabi song. So,there is nothing much to worry about.
In the patriotic song I was the Main lead and then in punjabi song I performed with the senior girls and so I was placed somewhere at the back.
The most interesting part is the "dance master" Our Guru is the same master who started my dance career in St.Marys.
I felt so happy while practising and dancing on stage too.
The most worst part is, they kept Bindi on my forehead again for punjabi song and it irritated me. I think God might have got hurt too. It's against our beliefs. It resembles disobedience to God's words.
Immediately after the performance, I took off all the costume, jewellery and ran home with Dad who always waited and watched my dance if I were to perform.
I ended dancing but craved for it.I never danced on stage from 7th to (10+2) but I used to dance in hostel,during my walks, during my breaks, during my hard times when not almost all time.
When I began understanding what dance means to me. My brother topped at it. He became rockstar in dance in his college too. As you know we can't stop boys from doing what they want until they decide to stop by themselves. So,he continued dancing. Of course he also quit now that's an another matter.
Actually to me My brother is an inspiration in most of the things I do. I learnt slowmo from him .After my brother, my ideal dancer is Cockroax alias Raghav Juyal, King of Slow motion.
Then I got Btech, CSE seat in an Engineering College. I showed off all my moves to my friends cause we are just insanely happy goers. They just love my dance and suddenly one day a girl entered our classroom. She is well dressed, well behaved and she got to be friendly with me too.
Days passed and we came to know that she is a good speaker just like me. No wonder.But yeah what wondered us more was she dances so magically. Of course she kept us wondering with her wonderful dance all four years.
She poked me once before a celebration asking me to dance on stage not just dancing in room. Thanks to the girl cause I have decided to dance one more time and I danced like I never can.
I never get hurt easily but When I do I do.
I took a decision to dance ...Prayed to God and asked my parents Permission to prove myself in this college. They suggested me to pray and do it.
I prayed to Lord and I felt like one last time Lord.
I paired up with my best friend who is a versatile dancer.She helped me out and that night when our names were announced on that big stage,there were goosebumps all over my body. When I stepped up ,I started moving intensely pounding to the beat coming in the loud music on speakers. My friend and I danced looking at each other as if we're there to turn the world upside down . We did it. We gave all of it to nail the performance.
And yes the cheering crowd, applauding faculty and most importantly both juniors and seniors jumping over and yelling all over at our marvellous performance.
I can never forget it. Thats the most beautiful moment of my dance life. When we stepped down,everyone called us and complimented us saying "You two just set the stage on FIRE".
The best part we did is...Bezubaan phir se song from ABCD2 (AnyBodyCanDance).And the top one is our Slow motion moment where our college girls yelled like hell.
That's the last time I was on stage.
Until today it has been 2 years since I last stepped on stage.
The reason is God cause God doesn't want me to dance for the world. He only wants me to dance for bringing him glory.
But everyday almost most of the time I keep TAPPING my feet to the music that I listen to. When I am among the people, when I feel down, when I couldn't control my anger, I used to dance out in my room.
And now my love for dance has grown bigger and bigger. These days I dance even to the silence. I start stretching hands, flipping my legs in air to try Salsa even though I donno how to. I try hiphop, wacking,tutting and my favorite Slow motion.
Even today...
I dance when I rejoice in Lord,
I dance even when No Music is On.
I always say to myself, As Long As I Live I Will Dance.
I also say to the dance that, If it were not you what would I be.
So my dance life has some crazy turns which may seem like nothing big to many.
But to me dance is the emotion I loved to feel and to many like me I suggest,
Keep dancing guys no matter how hard it may be.
DANCE really has charismatic, Mesmerizing , Enchanting and Irresistible Power in it.
People may think You're Insane But Remember Always...
DANCE LIKE NO ONE'S WATCHING