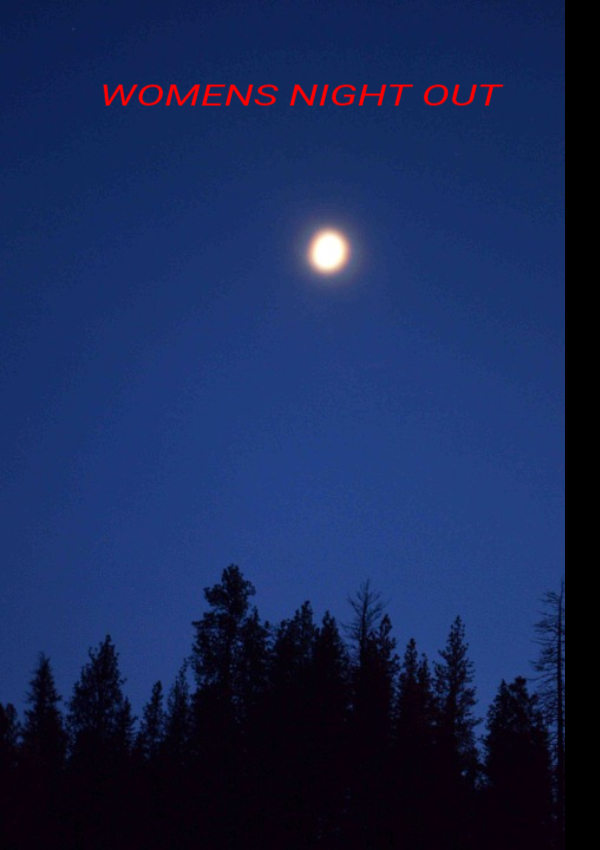 నిష్కల Nishkala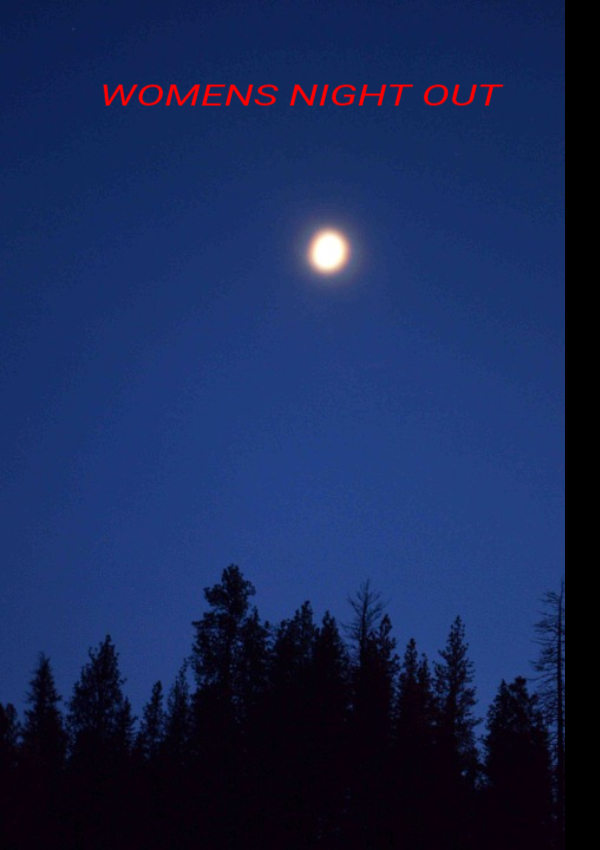 నిష్కల Nishkala
Women's Night Out
Women's Night Out

6 mins

484

6 mins

484
---
---
"Vikas can you give my phone, I kept it near dressing table," said Lasya. Vikas gave an angry look but took the phone and gave it to Lasya, who kept it in her bag and rushed towards shoe rack to wear her sandals. "Okay, I'm leaving now. I will try to come early tomorrow. Everything is kept on dining table. Kids will be here any minute, serve them dinner and just read some bed time stories, they will soon fall asleep. They will not bother you if you follow their timing," told Lasya to Vikas while struggling to wear sandals.
"Lasya, do you need to go there. I don't understand if her husband is out of station, why you people want to entertain her. Instead of going to her house, you people can invite her to any of your friend's house for 2 days," said Vikas in an insulting manner. Lasya expected this response from Vikas then she told, "Vikas when I went to my mother's house did you go to your friend's house to stay until I came back or did you invite your friends to our house? When house belongs to both wife and husband, why there are different rules to both?" These questions made Vikas speechless but when he wanted to say something then kids arrived and waved at their mom, "Bye mom have fun," which brought smile on Lasya's face. Then she took stairs to go down.
"Hey! Lasya get in," waved Avantika, Lasya's friend.When Lasya got in the car, she saw two more friends Varsha and Divya waving at her. "Hey guys, so how did you all manage to come? Divya, how it is possible for you with a nagging mother-in-law and a toddler," asked Lasya with curiosity. Then Divya smiled and said, "Not a big deal Lasya, she use to criticize about my parenting and use to complain to my husband that how she was good at parenting while I'm faling to be a good mother. So, I told my husband about this night out and he is Ok with it but my mother-in-law didn't agree then my husband told her, "Maa let her go, you are taking care of him better than her after all it is a matter of one night." I wanted to dance after hearing his answer because even he knows how she is hurting me with her words. I fed my son and gave instructions about feeding sessions and left." Lasya could see victory smile on Divya's face.
"What about you Varsha?" asked Lasya then Varsha started, "As you all know, my husband is always open and he said nothing, assured me of taking care of our daughter but the problem is my daughter. I had to bribe her with pizza and her favorite movie to watch online. Anyway tomorrow is Sunday so, no need to worry about school." Lasya smiled at Varsha after she finished her answer then she turned to Avanthika, "So, how are the things going on with your manger? At last you got week off from your work but that's too much you've been working even on weekends from past two months."
"Uff, don't mention about him. He is such a man, he can't see a woman working hard so always wanted to point out something in my work. Thank God! I have support at my home to take care of my kids and neither husband drama nor in-laws drama which makes me concentrate on my work wholeheartedly. Sometimes, I feel that my kids are missing me at least if their father is with them, it would have been better but what to do? After divorce, I didn't hear from him," Avanthika's voice changed which made Lasya alert and kept her hand on Avanthika's shoulder and changed the topic. "So today, kids are under grandparents supervision and what did you bribe to make them stay without you?" Then Avanthika answered, "No need, they are used to their grandparents. In fact they like their grand parents' company more than me."
"That's cool, but why did you get the car. We would've booked the cab, you are already tired in the office and moreover this driving makes you more tired and guys I'm warning you all this is going to be the best night out for all of us so no sleep till 4 a.m." said Lasya which made everyone excited. Then they reached the destination of their night out, their friend Raasi 's house.
"Hey, how are you all? I've been waiting for you since one hour. It's already late, come let's have dinner," said Raasi while pulling the dining table chair then they all sat and started having dinner then Avanthika asked Raasi, "So, how did you manage to send kids along with your husband?" to this question Raasi gave a funny look and started answering, "Last month, I went to mother's house along with kids and he said that he will come and take us back because it's been a year he didn't come to my mother's house so I said ok and I didn't force him to come while going but at last minute he informed us that he couldn't come because of some work in office then I decided to teach him a lesson. So, when he said about going to our in-laws house even though he is having tight schedule in office, I told him I can't come then he said 'Ok fine, I will go' but I called my mother-in-law and told her that I have back pain so I couldn't come but kids wants to see their grandparents. To this she felt happy and called my husband and ordered him to get kids along with him. Then at last we got ourselves time for our crazy night out," after hearing this everyone started laughing and Divya said, "That's true, we need a break. If they want to have fun while we're out even same thing applies to us after all WHY SHOULD BOYS HAVE ALL THE FUN."
Everyone giggled at this then Lasya told, "Well said Divya, but a small correction; they are not boys anymore, they are men so we should say WHY SHOULD MEN HAVE ALL THE FUN."