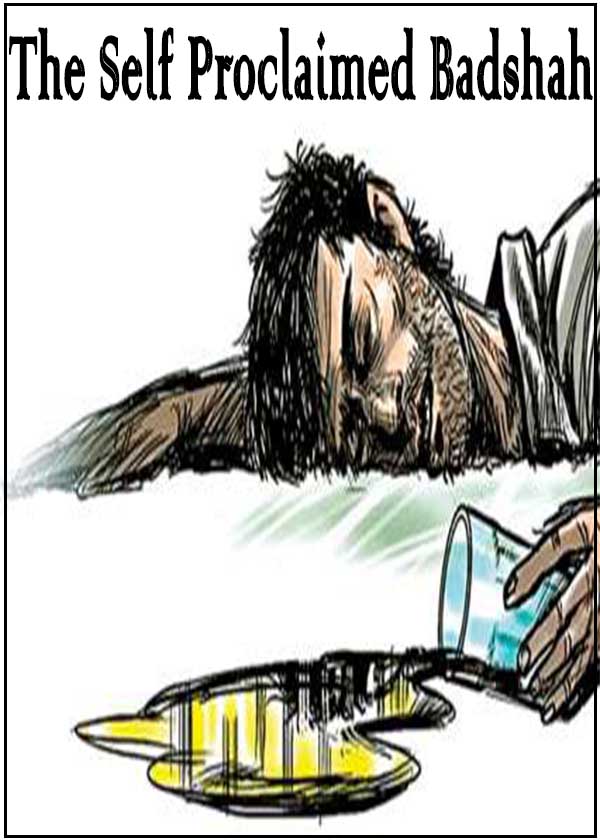 Prashant Dutta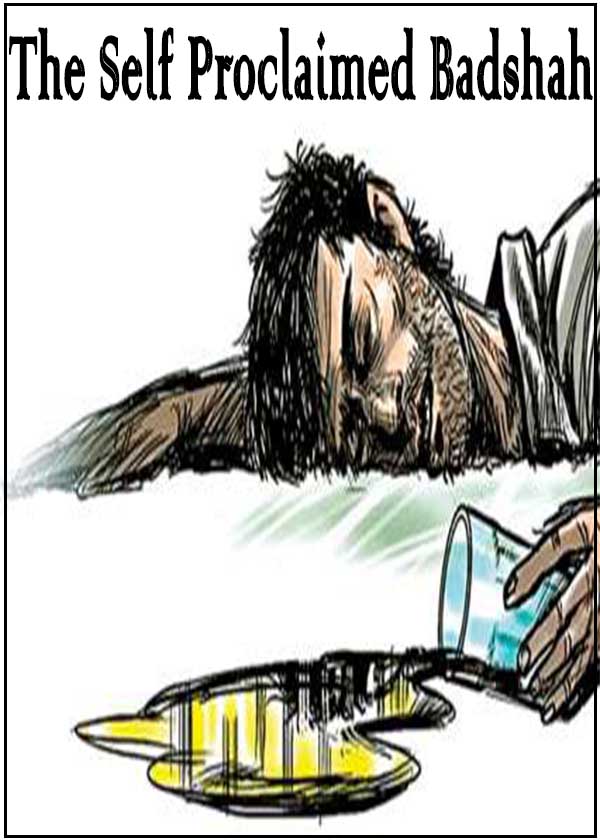 Prashant Dutta
The Self Proclaimed Badshah
The Self Proclaimed Badshah

4 mins

921

4 mins

921
---
---
"The circle pattern on the sole of his feet suggests that he would be a traveler" forecasted one elderly man in our village looking at my feet. My father's eyes sparkled and he spoke with pride "I told you that my Sita will bring great pride to our family".
I don't know why my father had such expectations from me. I was born in a lower caste poor family. I was sent in the local school and I wasn't serious about studies. I didn't posses any talent which could show that my future was bright. I think my father was looking at me as the one who would fulfill the dreams that he had once. I am sure he also didn't know how it would happen but there is a pleasure in thinking about good things.
I am indeed a traveler, I keep travelling through the north part of Kalkatta with my hand rickshaw but that is not what my father must have dreamt. He was perhaps thinking that with a stroke of luck I would eradicate all the miseries of our family. Such luck never smiled. I live a very ordinary life, no more than what my father lived. He lived with disrespect and so do I. He lived a life of insufficiency and so do I. He lived a life deprived of any comfort and so do I. Even though I was a small boy then but I could see the frustration and anger my father carried. He would come home drunk and shout looking at the sky "My son Sita will bring respect to me, he will take revenge for all the incivility" He would slur "Sita, my son, go away from this sludge, there is no hope here". I could see bruises on his body, the upper caste people use to treat the lower caste people like animals. Beating them for trivial omissions. We were not treated as humans, abuse at all times, both verbal and physical. But one thing that is worth mentioning is that my father never abused me and my mother, even when he was drunk, which he was often.
Here in the streets of Kalkatta , I am often humiliated. Be that a rowdy passenger or the police. If something is wrong it has to be me. Abuse and some occasional slaps are part of my life. I am the punching bag of frustrated civilized people. I am not looked at as a part of the human civilization. My stature is like the street dog, running around aimlessly, eating sleeping and then dying. No one misses the absence nor does anyone celebrate the presence.
There are several people who can be seen feeding the street dogs with biscuits. I feel my mouth watering looking at those biscuits. I never buy such biscuits; I find them expensive and indulging. No one comes forward to feed me, even when I am sick. My wife, Bimla, though cooks food for me. But, the bitter taunt that she offers along with food makes me feel sick. Bimla works in many houses, sweeping floors, washing clothes and utensils. She brings back leftover food home and that is what we often have in dinner. She insists that it is not the leftover food but the extra food cooked. She doesn't understand that that food is actually leftover; the extra food was never cooked keeping her in mind. But her taunts are more humiliating then consuming the leftovers.
After I lock my rickshaw in the night I walk towards the shanty for some country liquor. The white liquid is divine, it transports me to the world I want to be in. All pains, physical and mental, vanish in few gulps. I feel like a king, the badshah of the deserted street, I indeed feel like I made my father proud, I become the successful son of his. I look at the sky and announce my father, he is the brightest star, look your son Sita has become a person of substance. Look the world is in my feet, the whole street and the city is silent in respect of the badshah who is treading its path.
I proclaim my great esteem and then I stumble and fall. Sometimes in the open drain, sometimes on the debris. At times I do make my feet walk to my home where the terrible queen Bimla blurts all the abusive words ever known to the world.
But I raise my head and proclaim "I am the badshah, everyone else is just an insignificant subject, not even equal to my slipper". But where is the slipper. I never had one nor do I have one. "Badshah". And I doze off…