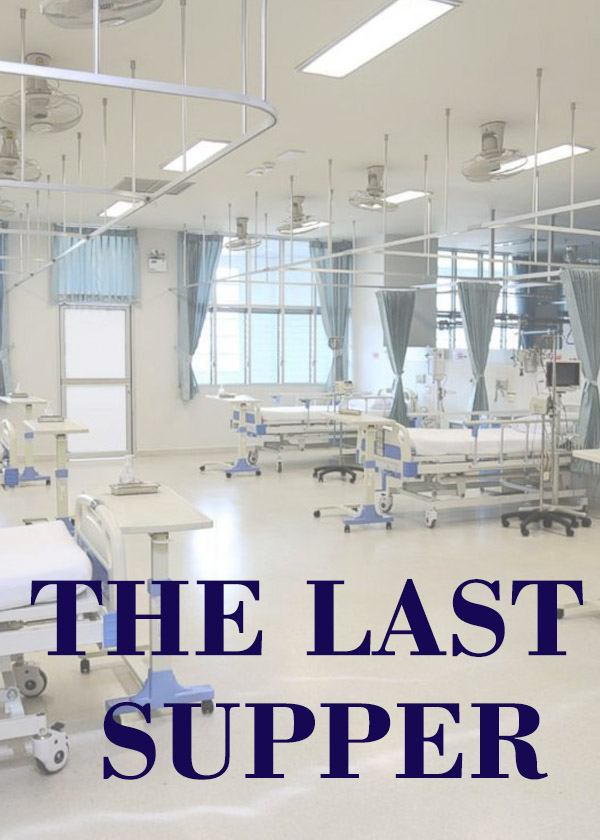 SNIGDHA AGRAWAL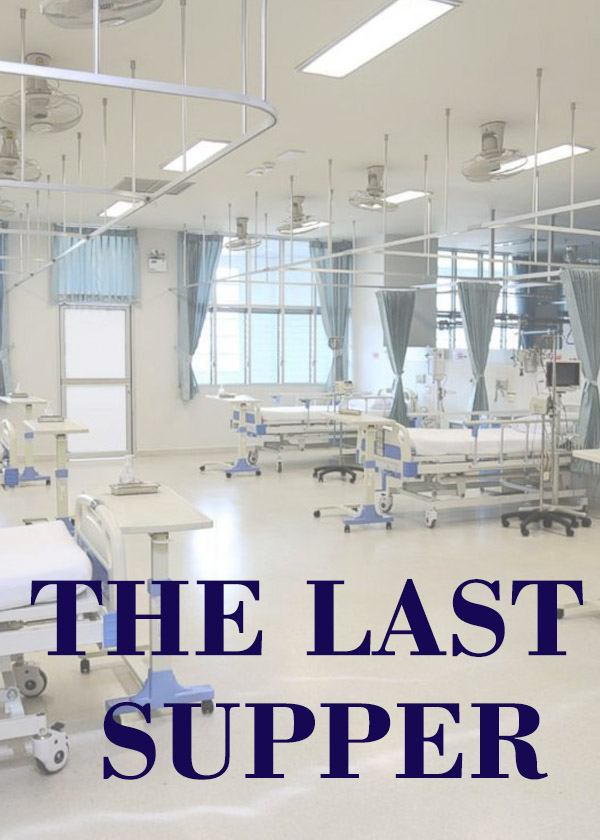 SNIGDHA AGRAWAL
THE LAST SUPPER
THE LAST SUPPER

6 mins

133

6 mins

133
---
---
"I feel like having chowmein...the kind you make with lots of vegetables and tofu pieces" she requested that day.
"Nishchoi" I replied, willingly obliged, sweating it out in the kitchen. Whenever she asked for a special dish, it made my heart jump with joy, knowing she rarely made such demands and knowing fully well, it was more a demand from her taste buds, fed up of the bland vegetarian diet, she adopted since being widowed in 1990. Ironically the sindur on her parting got wiped out just few days prior to celebrating her 50th wedding anniversary. The gold bands made for the occasion, lay buried in their velvet coffins.
I remember her asking for a second helping and complimenting me for exceeding her cooking skills. Nah!.. nowhere near her in that arena. The variety she brought to the table at meal times could put the Big Chefs to shame. And not restricted to local cuisine alone. She picked up merely watching our home baburchi make the continental dishes, she improvised with desi touch, that had guests salivating when invited for a meal to our home. Ma...the neighborhood's favourite Boudi, earned many accolades for turning out the best smoked hilsa, ever tasted, Skyroom, famous restaurant on Park Street, not excluded. But that was then. I took over the reigns of the kitchen once I quit my job, to become a full time mom and caretaker for my aging Mom. Reversal of roles, can't say I didn't enjoy it. What better way can a daughter give back to her mother in her twilight years.
Post dinner, post dessert of two rossogollas, she usually watched her favourite TV serial, at the end of which she turned down her bedroom lights and her day ended with hands folded praying to all her Gods and Goddesses, in the mandir kept in her bedroom. She wouldn't have it otherwise. After checking in on her, we retired to our bedroom, the night still young for us in our fifties. One bird had long flown out of our nest. The younger chick too was ready to take flight in another year. Meanwhile we wanted to hold onto time, savoring every moment of live-in daughter, and all the fussing it entailed.
Out of habit nightly visits to her bedroom coincided with attending to nature's call. On my second visit around 3 am, something looked strange about her leg lying flipped over the bed, not her usual sleeping posture. I gently, lifted her leg onto the bed and tried to shake her awake, to ask if she needed to go to the washroom. Failing to get any response, I assumed she didn't, and went back to my room.
Next when I woke up with the alarm going off, the strange feeling still persisted...instead of the noises associated with the performance of morning ablutions, my antenna picked up the deafening silence.
Tripping over my bedroom slippers I rushed to find her in deep sleep in the same position that I had left her at 3 am. I thought...let it be...let her sleep some more. And that's where I committed the biggest blunder, for lack of knowing no better, for lack of internet access, for lack of awareness. An hour later, panicked I called the doctor barely able to coherently explain the sequence of events. He advised to have her admitted into the hospital immediately, while he issued instructions for dispatching an ambulance to my address.
An MRI revealed brain stroke that had rendered her speechless, cognitive powers affected, and immobile. Four days in the ICU, and the doctor released her with tubes stuck in her orifices, rice tube, catheter et al. Heart breaking to see Ma with the vacant look in her eyes, looking helpless. "There is no point in keeping her in an hospital environment. Take her home, and make her as comfortable as possible" Dr Shridhar advised. But how was I going to feed her I thought, having never taken care of a stroke patient. Seeing the puzzled look on my face, he had a nurse explain the process to me drawing parallels of filling a stove with kerosene with a funnel. I was scared is to say the least. I was petrified! And I was heartbroken. Why had God done this to such a pious, loving, human being and most importantly to my Ma.
A full time nurse took up residence in her bedroom. I preferred doing the feeding myself, every two hour 200 ml of pulverized, liquified food poured down the rice tube snaking down into her stomach. And that was the time I broke all rules, pouring down chicken soup, khichdi cooked with rice, lentils and chunks of chicken puree thinned into a watery consistency. To hell with traditions...I was not going to see her wither away for lack of adequate protein. She didn't know anything, so no resistance.
Every time I fed her, tears would roll down my eyes, remembering her last supper of tofu chowmein. Thankfully her misery ended within ten days. She passed away in a hospice amongst strangers crying out our names.
A bad decision, I still kick myself for taking..
when the doctors gave me the option of seeing her suffer and die in three days at home, over that which could be stretched to a week to ten days in their care. So I sent her to the hospice, comforting myself she would be on a water bed, with round the clock nurses attendance, lungs pumped out, kidneys flushed daily, to reduce the pain she was undergoing, with her organs on the shutting down path. All this could not have been possible at home, was evident. And thirteen years down the line, these questions still haunt me... Did I do right in sending her there to reduce my problems...was I afraid of watching her dying...was I just finding lame excuses to ease my conscience??
I thought I had overcome the self persecution complex till it slapped me back on the face, real hard last Sunday. My youngest chick...a middle aged hen with her own chick...called up demanding "Ma please make French toast for breakfast, like the old days..I'm on my way".
My spirits skyrocketed and them plummeted. Joy at having to cook your daughter's favourite breakfast, mixed with sorrow of that last supper cooked for your mother.
I chide myself for not being a good caretaker for Ma. I should have known at 3 am and rushed her to hospital right then, as now I know that the effects of brain stroke can be reversed if treated within three hours of attack. Perhaps we would have had her for a few more years over and above the 84 years she lived on this planet. No one wants mothers to leave, at whatever age.
And so at sixty plus, I keep reading all medical bulletins, to stay abreast and be prepared to deal with such situations in future. To my readers, never ignore the WhatsApp messages on the signs of an oncoming stroke in seniors. Had I known, Ma would have died peacefully cushioned in my arms, at home.