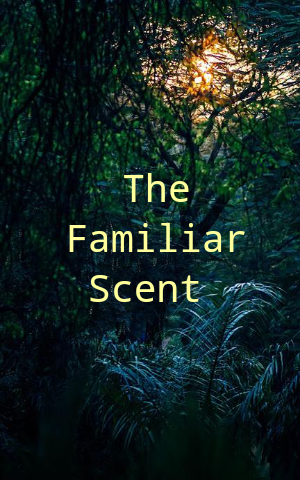 Chriseeda Shinny
Children Stories Comedy Fantasy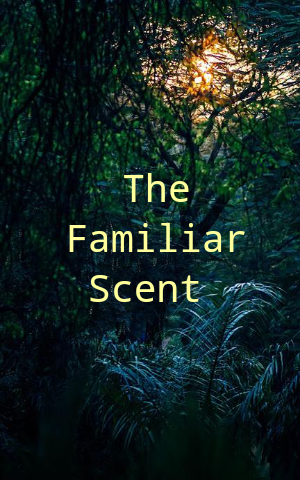 Chriseeda Shinny
Children Stories Comedy Fantasy
The Familiar Scent
The Familiar Scent

5 mins

113

5 mins

113
---
---
It was the same routine every single night. Or at least for the last 78 nights. Drink warm milk with a teaspoon of sugar. Brush my teeth. Make sure the curtains are closed all the way to the very end (no gaps, thank you!). Moisturise. My pillow fluffed just the right amount. Set a redundant alarm for 6 am. Close my eyes. Go to sleep.
All for what? I open my eyes to see it is 3:13 am, every single night!
Every night at that moment, all I hear is silence. The silence is so loud, I barely hear my pounding heart. An eerie feeling creeps over me as I see through the (now open) curtains, the ice glazes over the windows from the sudden cold. A smell wafts through. One that is so familiar. I know what it is, I have definitely smelt it before, yet I cannot name it. All these days, I have never been able to remember it. I have tried day after day, night after night, still zilch. What now....?"
I covered myself fully with my bedsheet & closed my eyes tightly. I feel like someone standing near me with a big axe. I came out of my bedsheet to see who is. No! No! Don't kill me. Help! Help! ..........Now the Bed is wet with blood. The bloody axe is put down. The sound of the drops of blood falling from the axe is so loud. Suddenly I opened my eyes.
Ah! Just a dream. I hold my pillow tight and about to sleep. But still, the smell kept disturbing me. So I decided this time not to give up. But I am afraid. Still, I am curious about this. I came out of my bed & slowly walked near the window to see if something is happening out. I can see nothing haunted, now the smell also stopped. So, I closed the curtains again & went back to my bed. I missed it again. But next time, I'm not going to miss it.
Tring! Tring! It is my 6 am alarm and it is morning. As usual, everything went fine and normal. Yet, my mind is thinking about everything that happened the previous night. The day ended well.
And now the night came. Again the same routine of drinking warm milk with a teaspoon of sugar, brushing my teeth, making sure the curtains are closed, setting alarm, then to sleep.
I open my eyes again & the time is 3:13 am. The same silence ...the same heartbeat...the same creepy feeling.....the same open curtains......& The same familiar smell...
It's time for my adventure. I stepped out of my bed and now................ I am searching for something for my defence.....Yeah! I got one ... it's the broomstick. It's ok I could adjust to this.....My hormones rushing through my brain. My heart beats faster than before. My throat is dry even the sound of swallowing my saliva is horrible to hear. I walked step by step cautiously. I crossed the bedroom then I found that the kitchen door is open. I feel something fishy. When I went inside I can hear something constantly....oh! It's nothing the water dripping from the tap. I closed it and came out of the kitchen. Now I see someone sitting in my chair. Maybe the ghost? Or the thief? Or something else? I am shivering now.
I went near and hit it with the broomstick. Oops! it's you bunny, it's too funny to see you like this. Unfortunately, it's my sister. I used to call her bunny because her incisors are projected front like a bunny. I asked her what is she doing here. She said that she was hungry so she was eating noodles
Then I told her about that familiar smell and everything that happened last 79 dawns. She said that she also felt the same. So we both decided to find by following the path to reach where the smell is coming from. Meanwhile, my sister is walking along with me by eating noodles. All she gave me is one spoon of noodles. Alas!
As we walk along the road, we felt very cold as the temperature is very low. My sister could not resist the cold so I gave her my jacket. Oh no! We forgot to lock the door. But it's ok our Timmy, our pet dog would take care of it. We both started moving towards the place from where we get that smell.
The smell was mesmerizing. As we moved further the intensity of smell increases. Finally, we found that the smell was from the small hut. So, we entered the hut slowly. What a surprise! Our Timmy came here before us. Our Timmy is found of meatballs so I guess every morning he is here enjoying food. Then we saw an old lady preparing meatballs. Yeah! That familiar smell was from our favourite meatballs. Now our tongue started to water. The old lady asked who were they. They told everything about the last 79 nights. The old lady told them that it was the smell of the meatballs & she also said that her husband died 79 days before. So, she was preparing meatballs & selling them for her survival as there were no one to take care of her.
Now, I found a solution for this baffle (the familiar smell). In the end, we have decided to bring the old lady to our home and also help her prepare tasty meatballs to sell. And their everyday routine is as usual and normal.