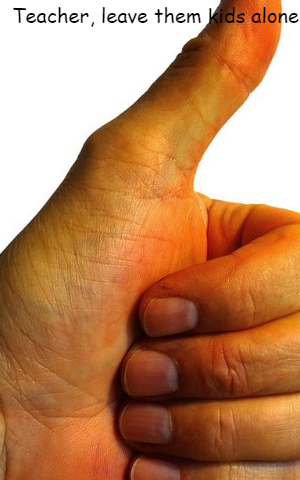 JIBAN MAJUMDAR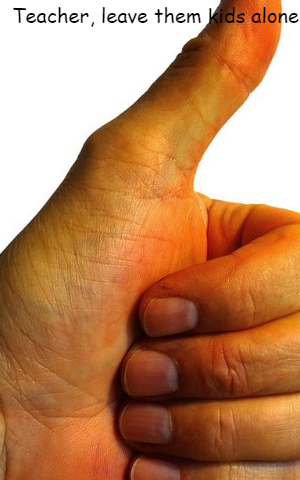 JIBAN MAJUMDAR
Teacher, Leave Them Kids Alone
Teacher, Leave Them Kids Alone


---
---
India's glorious tradition of education has been allowed to become so syllabus- oriented. Students are not ever taught anything beyond their curriculum and the ones who cannot grasp this are often beaten up. Teaching and learning are two sides of the same coin and it is important that students evaluate their teachers from time to time, just as teachers evaluate students. Students cannot be beaten for reasons like not speaking proper English, bad handwriting, etc. These things cause emotional trauma to students and this should stop.
Parents who are regularly pushing children to excel academically have both positive and negative effects. It is a fact that children need parental counseling --- not pressure to study. The kind of problems kids seem to have has increased tremendously over recent years. We tend to underestimate the power and influence that parents have on our children. Parental counseling is essential, and a conducive home environment is crucial. If parents declare their love for the kids but look up themselves with disdain, children will eventually adopt this negative self-talk. Parents should adopt a healthy method of communication or a lack of understanding could develop a sense of insecurity in the child.
At present, the teacher has overcome problems and uphold their dignity. Students should understand what the importance of the teachers is, every student must respect the teachers. Schools should also join hands to counsel parents---- this is a key to get the root of the children's issues.