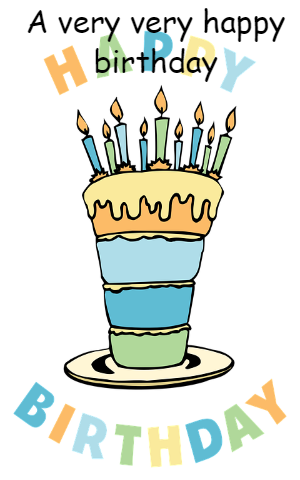 Reenika Gholkar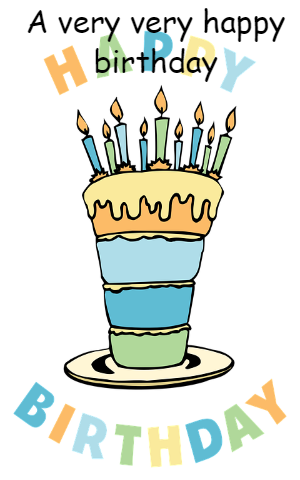 Reenika Gholkar
A Very Very Happy Birthday
A Very Very Happy Birthday

3 mins

210

3 mins

210
---
---
8th May 2021 was my birthday. I wasn't that excited, because of lockdown. But my friends and family made it very special for me!
At night, when it was 12:00 am, my Mom made gulabjam, as we couldn't arrange a cake to be cut. I ate the gulabjam, and my father, mother, brother and grandparents wished me. They even played the happy birthday song.
I sat on the couch, and my ajji (grandmother) told me to pray to the god and ask for his blessing. I am a scientific person, and I don't believe in god THAT much, but I think he exists. You just have to find him.
Then I noticed my small brother coming towards me. He was grinning slyly, and hiding something behind his back. I snatched it from him. It was a greeting!
On the front was a beautiful flower drawing. I opened it, and inside it was written:
You are my Shikku Doggy oh, oh, oh, oh!
(He calls me Shikku Doggy. I don't know what that means, but it was so sweet!)
I laughed. On the other page was written:
To my dearest sister. I love you.
I immediately went upstairs and kept it safely in my folder. I promised to myself that I would never lose it.
At around 1:00 am, we all slept.
*Next morning*
I woke up around 10:00 am, because I had fallen asleep late. My ajji had made dosa for breakfast. I love dosa!
Our neighbors came to wish me. They even bought cake!
After eating, my aatya (Father's real sister) came home to visit us! I was glad to see her after so many months. She handed me two tops and a pair of earrings as a birthday gift.
I changed into my new top and jeans, and came down. We were going to cut the neighbor's cake now. I cut the cake and everyone sung 'Happy birthday!'
They even put cake on my face! Ugh, I hate that!
After that, I immediately logged into teams. I wanted to talk to my friends, Gargi, Tanmayee, Shragvi and many more.
They had created a collage for me! There were photos of me in four hearts, and below it was written:
Happy Birthday, Reenika!
A.K.A Darbs!
I loved it! Then they called me and wished me Happy Birthday. We even played a game!
My friends from my class also wished me. I felt very good.
Here is one advice: It doesn't matter if your friends bring you expensive gifts. Even a birthday wish in the morning can warm your heart.
Later, I had another call with my cousins.
After that, we played a game: nav, gav, phal, phul (Name, place, fruit, flower)
My father made us laugh so much, that there were tears in my eyes!
At evening, my cousin and his wife came home. They wished me and all.
After that, we ordered Pizza and enjoyed eating it. I was stuffed! Then, we had an online cake cutting. My cake was mango flavored, and it was delicious!
The gifts I got were amazing too. My cousin, who is one year older than me, gave me Harry Potter and the Goblet of Fire (book)
Who doesn't like Harry Potter? I was delighted! I wanted the book from ages, and he had remembered it and gifted it to me!
My mom gave me more three books. I love books!
After the celebration, I logged into teams again. We chatted at night.
It was a very good birthday for me. Even when I couldn't go out, my friends and family made me feel very, very happy. We all are lucky to have such friends and family, who care about our happiness.