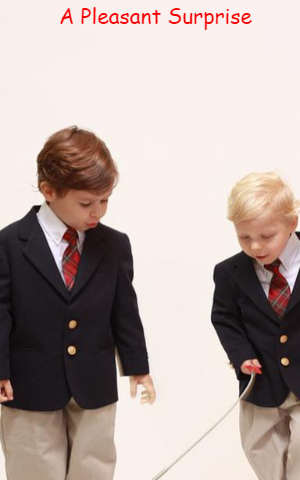 Rohinish Das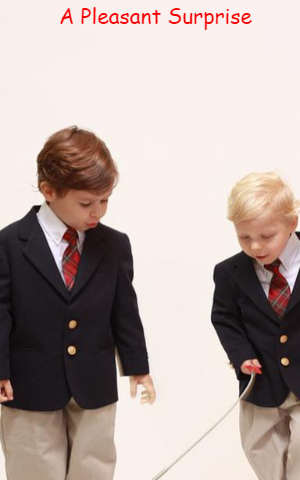 Rohinish Das
A Pleasant Surprise
A Pleasant Surprise

3 mins

633

3 mins

633
---
---
It was a bright sunny day, George and his brother Jim were eagerly waiting to meet their uncle Patrick after a long time. It was 12o'clock when he arrived, everyone greeted him nicely, both the brothers were propitious. Waiting to give them the surprise he was carrying two large boxes and the siblings knew that it was for them. They took him to their room. Everyone told them to let uncle rest as he had travelled for a long time. But it was of no use, both of the siblings were so overjoyed that they were not willing to leave their uncle. On the other hand uncle was not willing to leave them. George the younger brother asked him about the ambience of his new work place. In a depressed voice he said that it had a very atrocious environment and he had lost the job. He added that he was sitting idle. Both the siblings were astonished as their uncle was very diligent. They both asked him, 'what made you leave the job'.
In a crestfallen voice he said that everyone in the office was envious of him and always tried to demolish his work. To make him feel happy and to change the topic of their discussion, Jim showed his gold trophy which he had won on a quiz contest. Uncle Patrick was very happy after seeing it, he appreciated him. After seeing Jim, George also decided to show his certificate. Uncle Patrick also appreciated him. It was 1o'clock when everyone told uncle bath. He agreed and went to the washroom. During that time both the siblings opened their gifts bought by their uncle. Jim got an encyclopedia set while George got a toy. Both of them very delighted after getting their gifts. A royal lunch was given to Uncle Patrick. The table was lavishly covered with platters of food. Everyone had their lunch together.
At 3o'clock the children and the uncle returned to their room after the heavy supper. Jim requested Uncle Patrick to stay with them the whole day, but in a sad voice he said that he had to return to his new home before 5 as he had an important work to do. Both the siblings got sad after hearing it as they were not willing to leave him. It was 4o'clock, when the car came and uncle had to leave, everyone requested him to stay for some time, but he said that he had an important work to do. Both the brothers were very wistful after he left their house. It was 9o'clock, the next day, when the brothers heard a good news from their uncle, through the telephone. They discovered that their uncle had left early that day because of a job interview and he had cracked it.