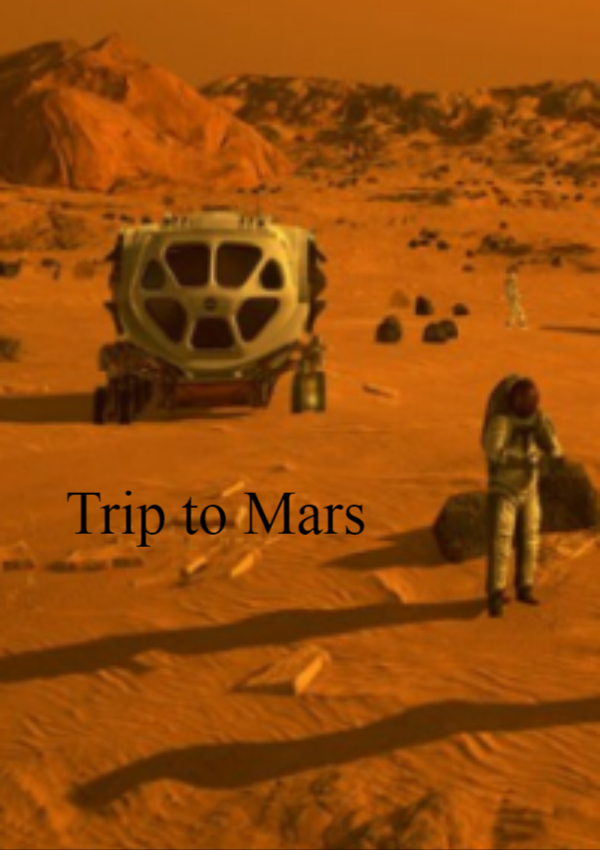 Antara Kar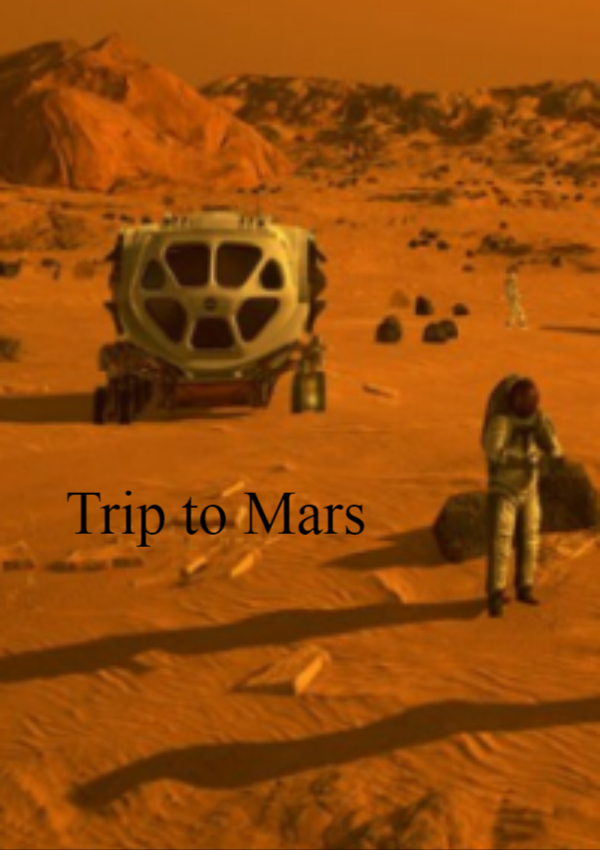 Antara Kar
Trip To Mars
Trip To Mars

4 mins

2.1K

4 mins

2.1K
---
---
I grew up, with lot of cartoon characters, of which "Marvin the Martian" was one of my favourite. Even today when I close my eyes the image of the red-orange planet with Martians running on it with gun in hand flashes in my mind. I have always loved cartoons, but this one specifically had a deep impact on my imagination.
The idea of going to a planet which appear like molten butterscotch from my Science chapter, have always fascinated me. I never thought that this dream would someday come true. It was the year 2059 and an asteroid had hit the earth. It was a giant asteroid that had wiped out the dinosaurs. This apocalypse had brought down the Earth's civilization and life on earth had become difficult for survival.
Mother Nature was devastated and the sea level has started to recede beyond the measurable yardstick. The flora and fauna balance was disturbed which made the living condition on Earth catastrophic. During this phase "Space X" was transferring lives from the Earth to the Mars. So, I procured to sign the mandate with "Space X" to search for a new beginning altogether.
The day to leave Mars has finally arrived. We were a group of 100 people with the same vision of new life. I was filled with mixed emotions. Here we were, leaving Mother Earth that has been our home since our birth. It took us 3 long months to reach Mars. And the journey was worth-taking one.
On landing, I found millions of new species, which resembled like humanoid robots. The Martians vividly had a wide torso, a head, two arms, and two legs much like humans. They had two square ears to listen to the Martian winds. There giant seven-feet-body had around 20 cameras and numerous buttons all over to control different locomotives. To my amusement, they could replicate human facial features such as eyes and mouths. The best part was all these Martians were living in perfect harmony with each other.
My day started with emulating the species for survival skills. Everything was new and exciting. I learned from them that the only fuel for existence is the polar ice and no other cooking skill is required on this planet. I was relieved. Slowly I learnt the sign language for basic communication.
The most interesting part about the Martians life story was their reproductive cycle which was scientifically clocked with the two Moons "Phobos" and "Deimos" rotational period. The day was marked as the "Euphoria" day in the Martian calendar when the two moons would face each other and it only happened once in a 2 years span. The female counterpart would release a chip from her body which remarked the birth of a new life. I was so elated to visualize the new life that has begun here.
Mars being the 4th planet away from the sun, the sunlight didn't reach us. We missed the warmth and breeze of the Earth. The planet was colder. There was no water but huge coverage of ice caps. No rain only dust and clouds. The atmosphere was gloomy. Initial days were tough and filled with a lot of agony.
After all, it was a matter of survival. The only thing that worked for us was our team efforts. We believed in each other. Everyone of us had a special skill, we just had to use it in the maximum possible best way. We were able to settle human civilization successfully. However, in our hearts the bluish green planet will always be close to our hearts. The brown sand, green plants, blue clear sky, the chirping of birds.
I want people to learn from their mistakes made on earth and avoid the same on Mars. We have almost destroyed our beautiful earth. I wish we do not do the same with the planet which is yet in its iota form.
Nevertheless, I know my trip to mars is a far-fetched dream. However, I do hope I will get a chance to visit this planet once in my lifetime. I believe our new-age astronomers, scientists and technicians know they will soon find the way to make this planet fit for human civilisation. Until then, I shall visit the places on our planet earth to seek adventure and gratify the travel enthusiast in me.