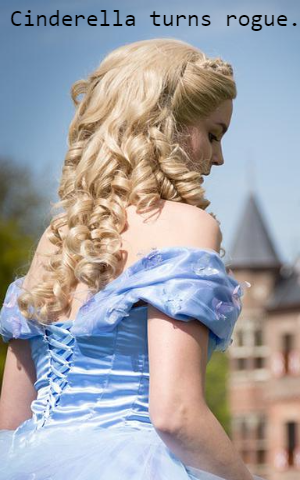 Sarthak Pandit
Children Stories Classics Fantasy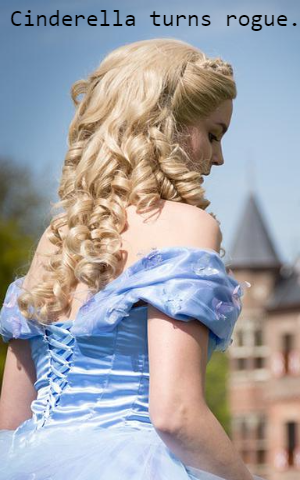 Sarthak Pandit
Children Stories Classics Fantasy
Cinderella Turns Rogue
Cinderella Turns Rogue

5 mins

197

5 mins

197
---
---
Cinderella was being brought up in a family of tyrants. Stepmother with three step sisters contributed to her miserable life. Daily chores full of menial and disrespect were ordered to Cinderella by the four ladies. She even served them. Combing, washing, cleaning, cooking and many more tasks offered to servants, but she wasn't even paid respect rather had to pay abuses.
Their Majesty organized a Ball Night to celebrate the return of their Prince after his grooming and for his immediate coronation as the Prince of their kingdom. Preparation was in full swing and one's volunteering was even rewarded. Cinderella's stepmother forced her to join the worker's force and earn for their family. Cinderella's father never owned her. His first wife had run away after Cinderella's birth, leaving the little soul to her father's mercy. He in turn missed no opportunity to proclaim her an unwanted liability. He donated her to her second wife and her daughter's service. Cinderella was a simpleton who always carried out their orders with utmost honesty.
She joined the worker's union and toiled laboriously there. A high-rank official, one day, laid his eyes upon her and was enchanted by her beauty. He requested her to be a part of the maiden's crew who would serve the prince and be there for his romance. She thought this would be a good step to earn a little more and please her ever so upset mother. She agreed to the proposal. Thinking to surprise her mother, she decided to present her the extra coins.
The authority made her work throughout the day and after the evening, her chores at home were to be performed. One day, while working in the royal palace, a witch visited them. She was reputed for her anger and strong curses which frequently would release from her mouth. The security armed men allowed access to her. She entered the palace and scoured every nook and corner. In one portion of the manor, she found Cinderella scrubbing the floor. She was enticed by her beauty and desired to have a closer look. And by Jove, no sooner did Cinderella's glanced in the witch's pupil than bright sparks glowed in both of their eyes. Cinderella and the witch were blinded for seconds. The witch shrieked in pain, turned, and took to her heels. People heard her cursing the destruction of the Prince before his coronation!
Fearsome, the King increased the security of his son. Forces were appointed for the Prince's protection. Though, nothing was told to him. Cinderella had swollen eyes; sour, itchy, and red. She reached home and told how an old witch gave her a glimpse and gifted the irritable eyes. The tyrant ladies were cocky and assured that that was what Cinderella deserves, curses and pain. Three days later, the coronation was organized. Beautiful decorations and aesthetic presence of people delighted the guests in the royal palace.
Serene Performances and blessings made the day. Meanwhile, Cinderella was trying to choose the best of her dress in her wardrobe so full of rags. Her sisters kept on calling her for their services and soon they got ready for the gathering. However, Cinderella hardly was organized! The ladies blatantly refused to take her with them; she was cursed by the witch, they said. Tears welding in her eyes, heartbroken, she stayed in the house. The wicked ladies arrived at the palace and were stunned to find the beautiful aesthetics of the fortress. Cinderella remembered the witch which caused this............ a certain bizarre feeling engulfed her mind. She felt a different hold on her body and brain. The witch and Cinderella had joined soulfully. They connected with each other and the witch sensed this while Cinderella was perplexed. The Witch now wanted to fulfill her curse using Cinderella. She played her powers and through Cinderella, she broke the shackles of Cinderella's door. She was viewing the world via Cinderella's eyes, she looked terrific and scary. The Witch chanted a mystic hymn and Cinderella slowly begun to transform into a beauty par excellence and beyond this world. She was advancing towards the palace in a confident stride. Cinderella herself was tied up and tucked in a boot of a car driven by the Witch. She made her reach the gates and participate in the maiden's crew for the Ball. The prince stole a glance at Cinderella and was mesmerized, love! He danced with her. The Witch turned her eyes' gleamingly bright and Cinderella herself was lost somewhere. The Witch was driving Cinderella's persona and using her as a tool in her hand; a knife!
She took the Prince in a secluded corner of a column and with a gasp of momentary horror, stabbed a knife in his heart, magically conjured by the Witch!
In an instant straddle, Cinderella's glass slipper knocked off and fell from the column. The Prince's dead person was dropped down the column's balcony and soon, Cinderella regained herself. Stunned, she rushed back to her home. Gradually, her transformation was shed and the original wretched Cinderella was back. She wept bitterly having had done such a heinous crime. A fairy glowed from thin air and professed a secret. In the past life, the prince, whom Cinderella just killed, was an evil ruler, a cruel human altogether. In an attempt to levy his cruelty to reaffirm his power, he once ordered the killing of a woman with life blooming within her womb. Unfortunately, that was the same fairy who was telling the story. While being publicly slaughtered, she/ the fairy cursed the Prince that she and her daughter will prosecute him together in their next life. The fairy in her next life was born as an evil Witch who had transformed into a beautiful maiden who begot a child from a man but then left him for she found him unworthy of anything substantial. She left her kid to him, she was evil and cold-hearted. Her daughter was later named by her father-Cinderella!
However, the case got complex. The soldiers began a search for the shoe size of the glass slipper, the assassin of the Prince.