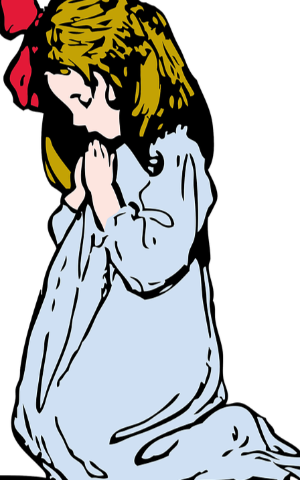 Roshanarabegum E.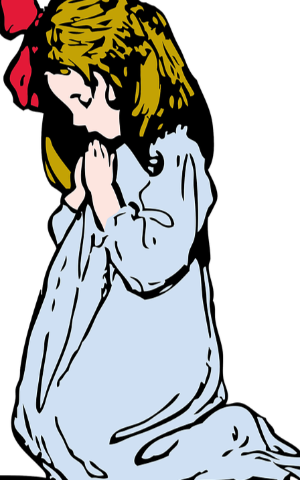 Roshanarabegum E.
Hope Awake
Hope Awake


---
---
Heeding to a student springing up to College each day, with a quest for learning is one of the greatest joys of teaching. Ever since I became a College Professor, I have fervently endeavored to help students to figure out what they want to achieve after completing their courses. By having students articulate their hopes, dreams, and goals, I ensure that the classroom becomes a reality for them.
During this process of deeper engagement, I remember an incident shared by Ms.Prithvi one of my postgraduate Biotechnology students that have still become so intertwined in my memories. She was studious and had a great passion for research. When I was contemplating her about her future goals, I realized she had a great zeal to do research on Kleine Levin syndrome, a rare brain disorder characterized by recurrent episodes of excessive sleep.
I was intrigued by her inquiry into an uncommon and unfamiliar disease that affects just one or two in a million of the population. Patients affected with this disease are considered as human hibernators who tend to sleep up to 20 hours a day for weeks at a stretch. During the course of discourse with her, I discerned that her mother is a patient of Kleine Levin syndrome. She came to know of her mother's syndrome when she was 15 years old while studying in school. Being the elder daughter of the family, she narrated to me how her life that began with extraordinary brilliance was suddenly tossed into a rough ocean where demons of various hues lurked turning the innocent Prithvi into a young woman of steel.
With a weird circadian rhythm, she explained how her mother physically can't stay awake for more than four hours per day. Furthermore, even while she wakes up from an episode, she basically has no memory of what transpired. The most irremediable and disastrous moments of her life are times when her mother couldn't identify her. The relief felt when her mother experienced normal alertness, cognitive functioning, and behavior between the episodes was enormous. She added how desperately she waits for those days when her mother is back to normal so that she can treat, repair, and reconcile the inner self that yearned for her mother's love. And whenever her mother had an episode of KLS she felt like an air of melancholy surrounding as she seemed oblivious of her surroundings. I found it excruciatingly painful to hear her predicament.
For the uninitiated, Kleine-Levin syndrome (KLS) is also called Sleeping Beauty Syndrome reminiscent of the fairy tale 'Sleeping Beauty', in which Princess Aurora is cursed into falling into a deep sleep. KLS was characterized by Kleine and Levin and was named on their behalf by Critchley and Hoffmann in 1942. Patients with Kleine-Levin syndrome are characterized by symptoms like hypersomnia, hyperphagia, and cognitive abnormalities (N Nebhinani & N Suthar, Indian journal of psychological medicine, 39(3), 357; 2017). Over the years, the syndrome has presented a unique diagnostic dilemma for neurologists and psychiatrists, especially due to the high risk of it being diagnosed as a psychiatric condition such as a mood disorder.
There is no decisive treatment for Kleine–Levin syndrome during an episode as well as interepisodic period. Various medications that have been used during the episode in many cases have found to be non-consistent. Despite this, stimulants including methylphenidate, modafinil, pemoline–piracetam–meclofenoxate, D-amphetamine,ephedrine,methamphetamine, amphetamine are used to treat sleepiness, but woefully do not improve sluggish cognition or other elements of the altered mental state (Oliveira, Conti et al. Cochrane Database of Systematic Reviews,2;2009)
Rare diseases such as Kleine–Levin syndrome offer essentially different challenges from those of more common diseases. The lack of scientific knowledge and quality information on these types of the disease often results in the delay in their diagnosis. Nevertheless, the small number of patients, the logistics involved in reaching widely dispersed patients, the lack of validated biomarkers, surrogate end-points, and the lack of clinical expertise engenders difficulties in access to the treatment of these types of diseases.
Prithvi was determined that she and her family stay sanguine with fortitude while they walk through this challenging path. After her studies, as an erudite researcher, Prithvi wanted to get to the bottom of facts pertaining to Kleine –Levin syndrome, an intriguing, severe, homogenous disease, known for more than a century, with defined clinical features, but with no clear cause or treatment. A devastating illness, which robs the patient of time, experiences, and relationships. Prithvi was confident that she could undertake research on treatments for Kleine –Levin syndrome and also will possibly take strides to find therapies that extend and improve the quality of life for people with this condition.
For many fortunate and passionate professionals, teaching is far more than just a job –I perceive it to be a calling. It is a way to contribute to the future of our society. In the journey of my teaching career, I understood that regardless of what teaching does to serve others, it does so much to enrich our own lives in a multitude of ways. Prithvi's real-life experiences help me realize that there is always a scintilla of hope in any untoward incidents happening in our lives. I am sure with a wave of passion and enthusiasm one day, like how the Prince's true love of kiss awakened Princess Aurora in the fairy tale of Sleeping Beauty, the true love of a daughter will awaken her mother ………………HOPE AWAKES.
References
Nebhinani, N., & Suthar, N. (2017). Sleeping beauty syndrome: a case report and review of female cases reported from India. Indian journal of psychological medicine, 39(3), 357.
Oliveira, M M, Conti, C, Saconato, H, & Prado, G F (2009). Pharmacological treatment for Kleine‐Levin syndrome. Cochrane Database of Systematic Reviews, (2).