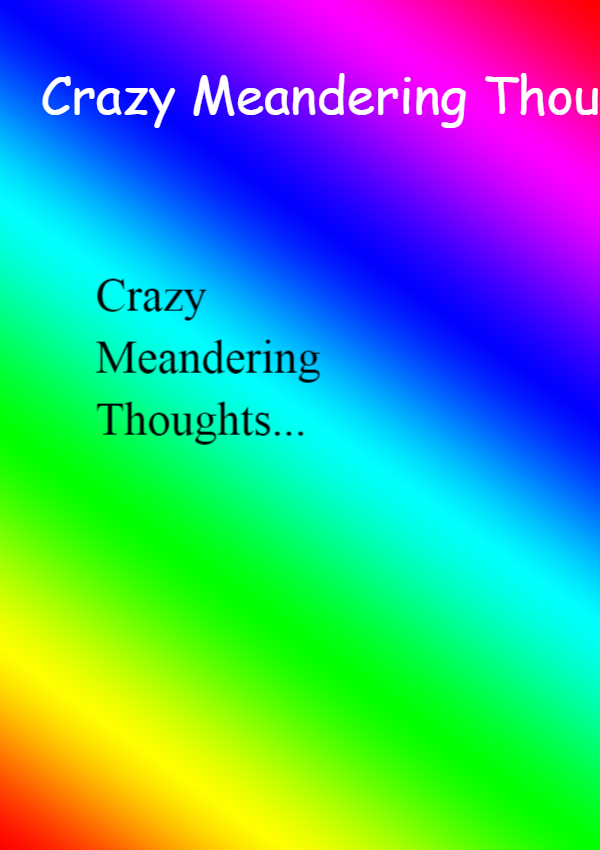 Abhilash Haridas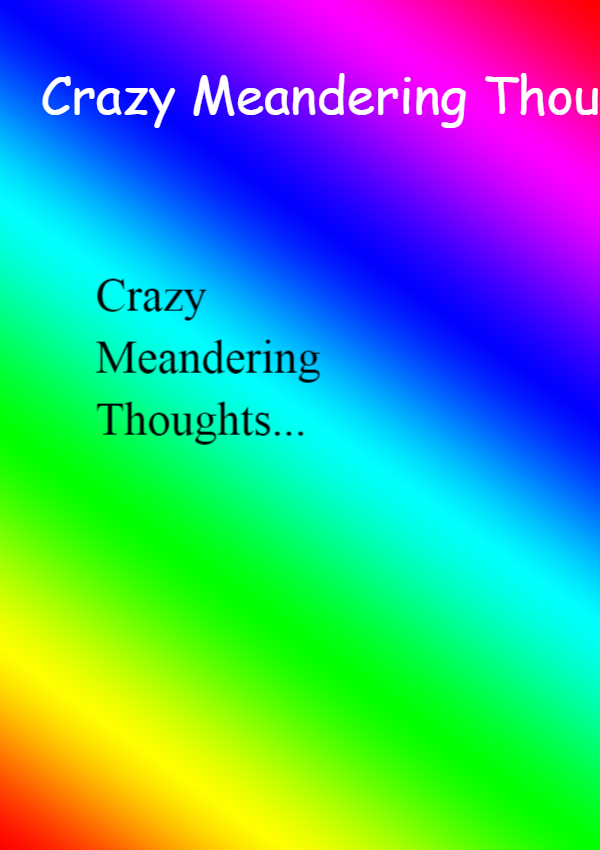 Abhilash Haridas
Crazy Meandering Thoughts!
Crazy Meandering Thoughts!

3 mins

332

3 mins

332
---
---
Oh, this is interesting! I don't need to make sense, just complete my word count for the day. Only 500 words to be written. Half a thousand words of pure, meaningless, nonsense. They say it is habit-forming. I think they are cuckoo! Anyway, I have decided to give it a shot. What do I have to lose, after all? I can peddle half-crazed, meandering monologues without breaking a sweat, so it's not a major challenge. Moreover, I do have some time to kill; frankly, this exercise may, after all, be more intellectually stimulating than binge-devouring another episode, or ten, of the latest series I am addicted to.
Now that I am writing, it doesn't feel all that easy, or simple. This exercise may still hold some hope for me. While I am not pinning a lot of expectations on the outcome of this exercise, it should still help me come to terms with the fact that I have been really lazy at writing. This activity, banal as it may be, still forces me to shake off the confusion and chaos that has come to represent my mental faculties. And, as I said in the beginning, I am absolved of any responsibility to make sense. That, in itself, is such a relief! And, if nothing else, I would still make my word count for the day. That should, at least temporarily, quell the apprehensions of my productive half - the part of mine that keeps writhing in pain at the wasted hours but feels powerless in the face of my far more influential lazy half. Off late, my days have started resembling one another. That's a surefire way to tell that it's time to shake up things, change at least a few variables from my mundane existence. The only thing that does seem to change from week to week are the TV shows. Boredom and laziness have started defining my existence. That's not just my problem, it's the general, overbearing anathema of my generation.
Day in and day out, I see families getting drawn inwards - into their living rooms and bedrooms, making slow, meaningless love to their devices. Words like 'laptop' and 'hand-held' which used to evoke distinctly physical, and in many ways sexual, connotations have today been relegated to being objects of technology abuse. While we are on the subject of making love, it's interesting to note how the thought of having sex has overpowered the actual act of having sex. Lovemaking was always a mental act, undoubtedly, however it used to have a distinct physical aspect. The indoor-generation that we all are part of today, seems to have created alternate avenues of deriving extra-sensory pleasure, thereby robbing the 'good ole' nasty' of its inherent scandal. Gone are the days of slow lovemaking, scandalous mistress-keeping, and the oh-so-taboo late night booty call; welcome to the brave, new, instantly-gratifying, left-swiping world of Tinder and Co. It sure seems that our sleaziest fantasies have taken a surprisingly nimble U-turn towards reality, and by doing so have ceased to tickle our imagination any more. We may be having more sex, but it sure doesn't seem as pleasurable or consequential. We may be having instant orgasms, but the depth of shared connections seem to have shallowed out considerably.
And this wraps up my 500 words for the day! Thanks, folks, for patiently reading through my rambling thoughts...