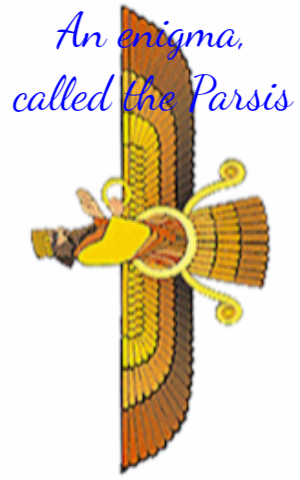 Anita Subramanian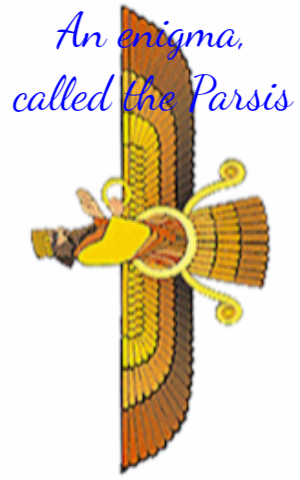 Anita Subramanian
An enigma, called the Parsis
An enigma, called the Parsis

7 mins

36

7 mins

36
---
---
My best friend Zareen Mistry, stayed quite close to our school near the old gunfoundry at Abids. You just had to walk around fifty feet from the St. George's Church that would lead to Kumar's pork shop and John's bakery. The bylane adjacent to the bakery would lead to Zareen's house. That is, if you could call it a house.
On entering the by-lane, you could see a sprawling compound with huge gates, in the centre of which, stood a huge colonial styled building. It even had a small marble fountain (turned brown with age) in front of the porch. The whole setting was pretty intimidating, because it was in the midst of the commercial hub of the Hyderabad of my childhood days.
The interiors told a different story though. The house was well ventilated with Victorian style windows, but a closer look revealed, peeling walls, rotting window sills and a general state of disrepair. The house had not seen a lick of paint or polish for quite a while. Most parts of the rear of the house had been leased to a publishing firm, thus making the unwieldy property, easier to maintain and also economically viable. Zareen's mother, Kainaaz aunty, made up for it with colourful curtains, elegant wall-hangings etc. She was a tall and beautiful lady, with impeccable manners. The other inhabitants of the house were Zareen's father (a very busy businessman), her bedridden paternal grandmother and Ardeshir, her baby brother. Not to forget, her spinster grand aunt, Farida Masi, as they called her.
They were a very welcoming family and Zareen's gran was a sweet and chubby lady, bedridden with paralysis, but always ready for a chat. It was her Farida Masi, I was afraid of. Farida Masi never spoke to anybody, she looked thin and emaciated, with lined skin akin to parchment, piercing grey eyes that followed every movement, and a sharp hawk-like nose. She wore loose trousers, similar to the palazzo's worn nowadays, and shirts with floral prints. She walked with a stoop and usually sat in the darkest corner of the house, sometimes crocheting and sometimes idle, mumbling to herself. She reminded me of the Dickensian character, 'Miss Havisham' from 'The Great Expectations'.
One of my worst fears of childhood was to find myself alone with Farida Masi. But, Zareen's gran, more than made up for the gloom imposed by Farida Masi. The most striking feature of their drawing room was a wall-hanging of 'Faravar' or the guardian angel. It was represented by a bearded archer with eagle wings, and was, by far the most common of all Zoroastrian symbols. The other walls were dominated by sepia-toned pictures of full-bearded men.
Some of my most memorable afternoons were spent listening to Zareen's gran, regaling us with stories. She was a woman, who was very proud of her heritage and it was from her that I learnt my first lessons in Parsi history. My favourite story was how the Zoroastrians fled to escape the persecution of the invading Arabs and landed on the west coast at Sanjan, around 1300 years ago. They sought asylum from the ruling king, Jadhav Rana, who sent a vessel brimming with milk, to indicate that they were already overcrowded. The head-priest of the Parsis was supposed to have slipped some sugar in the milk and sent it back to the ruler. It was meant to signify that they would live as unobtrusively as the sugar into the milk, while at the same time adding flavour to their new home.
The king relented under the condition that the refugees would give up their weapons, adopt the local style of dressing and the local language. That is how the Parsis came to speak Gujarati, in their own inimitable style. They soon established the first fire temple at Sanjan and consecrated the sacred fire, which they call the Iran Shah, with the cooperation of the king. They prospered for the next 300 years and increased in number and slowly spread out to other parts of Gujarat. When Ghazni attacked India, the Parsis fought side by side with their benefactors and saved their sacred fire from the temple and hid it in a hill cave for the next 12 years and guarded it. They were a hard working people who, initially, were involved with agriculture, weaving etc., until they found their true calling that was commerce.
My friendship, with Zareen, slowly saw my transition from a lacto-veg. to an ovo-vegetarian. Eggs easily being the most important aspect of Parsi diet, there was egg in almost everything, including desserts. On some afternoons, Kainaz aunty, would serve us a snack, which was something between a french crêpe and our very own dosa. They called it 'Chapat', it was very sweet and was many a time topped with cream or jelly. The batter was made of refined flour and eggs and the smell of nutmeg stood out, distinct and clear. On special days, like birthdays and anniversaries, aunty would make 'Ravo', which is a close cousin of the 'Rava kesari' made in Tamil houses or the north Indian 'sooji ka halwa', with a difference.It was heavily flavoured with vanilla. They also made rich custards, with generous use of eggs and dry fruits. I stayed away from the non-veg.menu, but nowadays, whenever people mention Parsi cuisine, it is 'Dhansak' that comes to their mind. Dhansak is made of lentils, vegetables and mutton and served with caramelised rice, but, I remember Zareen's gran telling me that the dish was symbolic of mourning and was never to be prepared on auspicious occasions.
India is home to two types of Zoroastrians. The Parsis who came looking for refuge, 1300 years ago and the later Zoroastrians, who came in the late 19th and early 20th century, who are called the 'Irani'. The Iranis fled Iran, to escape the persecution by the 'Qajjar' dynasty, and they also landed along the west coast, before spreading out to other parts, especially Bombay.
The Parsis and Iranis are culturally and socially different, as the Iranis are more closely related to the Zoroastrians of Iran, especially of Yazd. Hence, it is common to hear the Iranis speak in the 'Dari' dialect, which is native to Yazd. But, over the years, it has become a norm to collectively term them as Parsis.
Culturally, Zareen and me, could have belonged to two different planets. Inspite of these differences, some similarities did shine through. Every year, when they celebrated 'Nawroz', the Parsi new year, they decorated their threshold, with chalk powder (much like our rangoli) and garlanded their doors with flowers. A side table was set and a copy of the 'Gathas' (book of hymns), flowers, sweets, a silver coin, a gold fish in a pot of water, a shallow ceramic plate, in which wheat was left to germinate, painted eggs etc. were kept. It reminded me of the 'Vishu kani', we kept in our home. The purpose was the same, to invite prosperity into their home.
They are a very progressive lot, but clung to their roots. No non-Parsi is ever allowed into a fire temple. A Parsi could only marry a Parsi, if they wanted to stay in the fold. Over the years, the children of Parsi men, marrying outside their community are being accepted as Parsis. But, the lot of women remain the same. Children of women marrying outside the community are not accepted as Parsis thus cutting them off, from their social set up. The ladies have very little choice in their community and hence end up marrying much older men. It is only a question of time, before this trend changes, as Parsis have always been champions of gender equality.
The inter-marriages, among the small number of Parsis, who landed in India, has weakened their gene pool over the centuries. This has made them prone to certain allergies, genetic issues and infertility. But, the Parsis have kept their word. Like the sugar in the milk, they have lived unobtrusively and at the same time, have added flavour to the Indian sub-continent. Their contribution to India's success story is remarkable. Though their population is far less than 1% of the total population, you will find a Parsi in every field that matters.
They have contributed to nation building, as no other community has. The Tatas, Shapoorji Pallonji, Godrej and Wadias have powered the Indian industrial sector. Homi Jehangir Bhabha's contribution to nuclear research has proved to be a milestone. Homi Sethna, guided in developing India's first explosive nuclear device. Adi Bulsara was a world-renowned physicist. Field Marshall Sam Maneckshaw who was at the helm during the Indo-Pak war and Nani Palkhiwala stood out as an eminent jurist. Zubin Mehta created waves in the world of western classical music. The list is endless, but I wouldn't fail to mention Freddie Mercury of 'Queen'. He was born as Faroukh Balsara and left behind some unforgettable and hummable numbers, for generations to come.