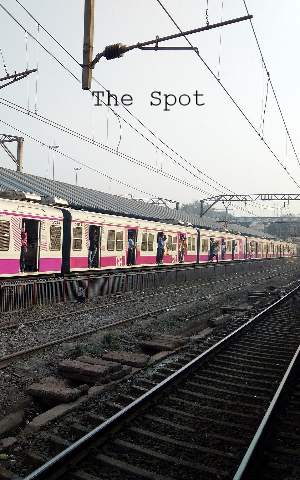 Rahul Bhandare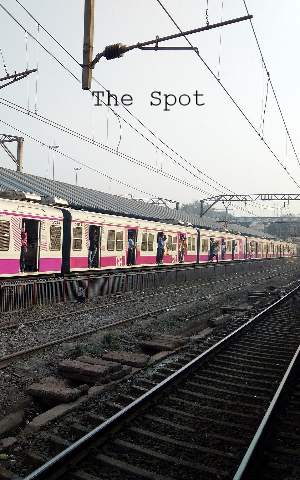 Rahul Bhandare
The Spot
The Spot

3 mins

197

3 mins

197
---
---
This was so embarrassing. How could I have let the crowd push me out on Parel station? With rising disappointment I watched as train after train arrived with no hope of me getting in. Surrounded by that sweaty and agitated crowd I suddenly remembered a time that I didn't realise I had forgotten.
This was where we used to meet.
Back when I interned as a writer in an ad agency in Lower Parel, Nitin worked in the engineering company around the corner and Noor was interning in some PR firm near Currey Road. Usually we'd just hang around near the surprisingly empty ticket counter in one corner of the Parel bridge, before heading our separate ways. Nitin to Bombay Central, Noor to Borivali and me to Lalbaug.
The spot was one of convenience in terms of both time and money. Back then even the sum of all our salaries would only allow simple but charming things like a tapri chai, Tony bhai's dosas and maybe once in a while a Domino's pizza when they had that one on one free offer.
Was I missing those causal meetings? I slowly made my way across the platform towards the stairs that led to the very same Parel bridge.
It's not that I didn't have good friends anymore. But those days were good too. Nitin knew how to make both of us laugh with stories of his serious colleagues. I could still recall the one about the senior married couple who always disagreed on design calculations. Nitin would then be asked to intervene and he would try to avoid taking sides by talking about the new episode of Sasu No. 1, which the couple agreed was the best show on television.
Then there was Noor. I never believed that anyone who was so short and thin could be so intimidating at one moment but completely melt in another instant (usually when she saw food or a cat). I think without her Nitin and I would have only talked about Dhoni or Batman. With her we could discuss these things and even talk about the 2014 election results.
Maybe Nitin liked her and she probably knew about it. Maybe they talked about all this on those many nights when I was stuck in the agency trying to write about how another unexciting new car was actually quite new and exciting. But I sensed that things were okay when Nitin offered to help Noor's boyfriend buy a bike. Then they would have passionate debates about single cylinder and parallel twin engines.
I chuckled. People around me on the staircase of course didn't notice. To be honest even I didn't notice when we drifted away. Perhaps it began when I started working in an agency in Churchgate, Nitin moved to Delhi and our fiery Noor took her temper and her boyfriend to the US.
Slowly through the almost unending human traffic, I made my way to the familiar corner of the bridge. But it wasn't empty. There was a young teenager who seemed to be trying to scroll through his phone while the girl next to him playfully punched his arm and another girl pinched his nose.
I smiled and made my way towards the exit. This meant navigating through quarrelling middle-aged couples, puzzled looking tourists and a few annoyed senior citizens. But the evening crowd failed to irritate me.
There was a corner on Parel bridge and hopefully it would always be the spot for a group of friends. I happily walked the rest of the way home.
THE END