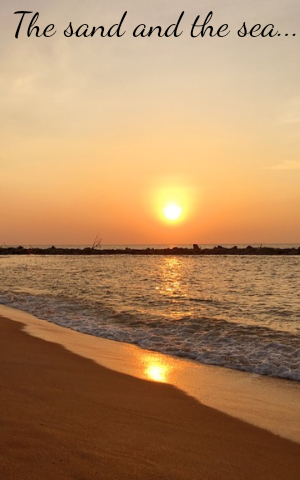 Deesha Soni
Abstract Classics Inspirational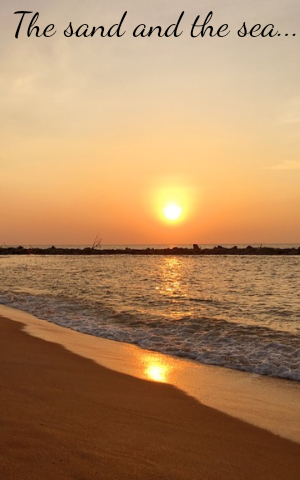 Deesha Soni
Abstract Classics Inspirational
The sand and the sea...
The sand and the sea...

2 mins

150

2 mins

150
---
---
The sea was very haughty and hubristic and opiniated the norm for it being very powerful and formidable... I'm vast, deep, vigorous, forceful and violent.... conquistador....no one shall be in my comparison.... I'm the one and only...I have the riches ...the treasury, gems, species..I cannot be described....such is my constitute and meritness...
The sand who captured the expanse ashore... replied....I barely agree with you...oh ocean... you are self appeasing yourself... but don't forget your waves destroy and knock down as they come afront towards me....so don't misapprehend to be mighter ...I have no lesser domain than that of yours....
Mistaken you are...bosom friend....I bear lives while you are barren ....I proclaim eventualities... while you are indolent...
Prompted the sand.... blurred is your realisation.. I'm afraid.. you again go wrong. ... for I have a constant firmness and solidity with hills and mountains.. tall trees and concrete establishments... hiding beneath me are the aquatic fauna..of seashells and crabs.... for sheltering..... while you are very precarious and wavering.. your tides seem incertitude and ambivalent....
Looked good from the heavens and voiced out...halt... said he.... the baseless debates and unending arguments.... remember... you both are my beautiful creations... and are equally adorable... you both have been together since the inception of this planet... and have found and formed a conjunction of magnificent and awe inspiring beaches....I'm sad that you are stooping each others worth.... for the flaunt of prominence...
Both of you must celebrate your existence.... collaborate and act jointly to be a pleasing part of nature.....
Forgiveness asked the twain from the almighty....and pledged.. togetherness... perpetually...The sand and the sea....