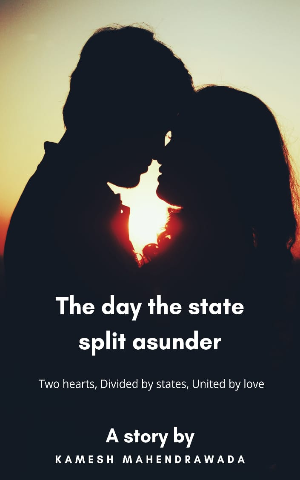 Mahendrawada Kamesh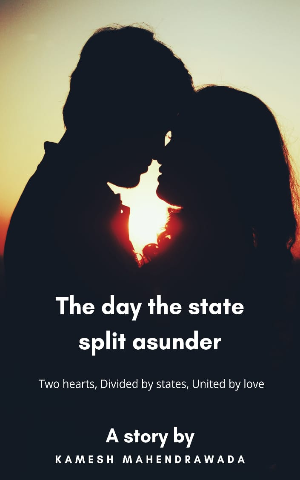 Mahendrawada Kamesh
The Day The State Split Asunder - 50
The Day The State Split Asunder - 50

10 mins

230

10 mins

230
---
---
The news of the ambulance crash had reached ACB commissioner Thakur. The ACB special court was about to issue a judgement in the daylight hours, allowing the police to take Dr.MadhuSudhan into custody.
As planned by Dhyaneshwar and Bhilal and executed by Nagaraju, the drama was portrayed so wonderfully, leaving no room for suspicion. The bruises on his body further augmented his narration and their shirts were completely torn off. He made sure that all three, the driver, the doctor who treated MadhuSudhan and himself were on the same page.
He told Thakur that when they were just a kilometre away from the Punjagutta junction, a car all of a sudden had stopped straight in front of them blocking their path. Since their car was on a high speed the driver turned the vehicle towards the left in order to avoid hitting the vehicle straight in front and in that process the vehicle went out of control and hit the wall of the burial ground. Three men got out of the car, opened the rear door, Nagaraju and the doctor tried their best to stop but ended up with injuries.
Now the question that bothered the authorities was whether MadhuSudhan had escaped or was abducted by someone? Inevitably Thakur has called upon the commissioner of Madhapur jurisdiction P V Anand to the hospital where Nagaraju and two others were admitted. Thakur gave him the account of entire happenings that happened in the middle of the night and they then proceeded to the spot where the incident took place. Anand then called Arjun at around 06:30 A.M. and informed him to arrive at the spot.
'Sir, could this be an escape or kidnap?' Arjun asked Anand.
'Tell me what do you think? I want to know the way you theorize,' Anand said.
'Sir, in my opinion, I think this is an escape planned and executed by someone but by Dr.MadhuSudhan. He was about to be handed over to our custody today. Somebody got afraid that if MadhuSudhan has been handed over to our custody, all truths will be out which will eventually make them land behind the bars.'
'Who is that someone?'
'Rajath! Rajath is our prime accused in the murder of HBN-7 journalist Suresh. The common point that connects Suresh, Rajath and MadhuSudhan is the photograph which was taken by Suresh. Before MadhuSudhan came into the picture our primary suspect was Rajath but later MadhuSudhan has also become one of our suspects. I think MadhuSudhan might have killed Suresh as he got to know the truth about him or MadhuSudhan and Rajath might have murdered them combinedly.'
'Good, but I don't find any genuinity in Nagaraju's narration. MadhuSudhan falls sick in the ACB office, he then has a heart attack in the hospital and when they were on their way to NIMS, he escaped. I don't think these are just natural circumstances.'
'Sir, then shall we interrogate Nagaraju and the remaining two.'
'No! All the medical reports were perfect and this time let's come from the top. If we can catch MadhuSudhan then all the facts will be out. We have to catch MadhuSudhan as quickly as possible.'
'No need to worry sir. We will catch him soon.'
'Arjun, there is a surveillance camera present at the Punjagutta junction. Take the video footage from the traffic control room. That would be helpful to you and also take the passport from Dhyaneshwar and Rajath. They should not make any attempt to leave the country until this case is closed. You can go on with your duty.'
'Ok sir!' Arjun nodded his head and turned back heading towards his vehicle.
'I should meet this Satyanarayana Goswami once. I have to know what was his actual intention behind approaching ACB authorities against us...' Arjun thought as he climbed into his vehicle, heading towards the traffic control room.
Ten kilometres away, inside of Swamiji's house, Karthik was seated on the chair with a laptop on his lap. He glanced at the time and it showed 07:30. Swamiji was supposed to come home by seven.
'Uncle is very serious about timings but why is he late today?' Karthik asked himself and later he logged into his facebook and started going through the profiles of the people randomly. He first keyed in Sanjana's name but he later realized that she is very serious about privacy. He then thought of checking the profiles of Dhyaneshwar and Rajath.
He first entered Dhyaneshwar's name but couldn't find his profile. He then entered Rajath's name and he could fish it out easily. He clicked on his profile and went through his entire posts which were related only to Pharmaceutical articles. There was only one post which appeared personal in which Rajath was tagged along with a woman with the name Akshara, congratulating them on their second marriage anniversary.
Karthik then clicked on Akshara's profile to know more about her. He was surprised to see that Akshara was completely spiritual and all her posts were related to spiritual articles and theories. She only posted articles related to spirituality and temples.
'Karthik!' Swamiji said, as soon as he stepped in.
'You are late today?' Karthik asked, looking up at him. Swamiji's face looked a bit worried. 'Uncle, you seem to be worried, what happened?'
'Karthik-Karthik everything has gone astray,' he said, panting.
Karthik, placed the laptop aside, walked into the kitchen and brought a glass of water. 'Uncle, sit down and have water first.'
Swamiji sat on the wooden chair and drained the entire glass of water in a single gulp.
'Now tell me what's the matter?' Karthik asked.
'Karthik, I received a call from Radha, he told me that MadhuSudhan has escaped from the ACB custody.'
'What?' Karthik asked in shock. 'But how did this happen?'
'Our entire plan has gone down into the dumps. We thought that if MadhuSudhan is taken into custody then eventually all the facts will come out. But it happened the other way. I once again made a mistake in underestimating the power of Dhyaneshwar.'
'But how MadhuSudhan managed to escape custody?'
'I already told you before, Dhyaneshwar is not an ordinary person. This is a warning sign for us to be extremely careful in our manoeuvre. One wrong move, our chapter is closed. But the question that now arises in my mind is who might have helped him?'
'You only once said that he has a friend who is serving as a minister.'
'But that minister has already resigned from the party.'
'Is there any change in our plans?'
'There's no change in our plans as of now. As discussed before, today you have to meet the doctor who performed post-mortem on Raghavendra and we need to get the documentaries published on social media by January 15th and we need to be really-really careful Karthik.'
'Yes uncle, we have to be. But I didn't expect that we would have to come across this hairpin bend.'
'I already told you before that we are not dealing with an ordinary person. By the end of the day I want a clear statement from Dr. Kiran who performed the post-mortem of Akella Raghavendra.'
'Will the doctor make a clean breast of it? You only once said that people don't like admitting their mistakes and this is not a mistake but a crime.'
'He will not, but you have to make him confess.'
'Hmm...' Karthik nodded. 'And uncle by the way do you know anything about Rajath's wife Akshara?'
'Well, not that much but why are you asking about her?'
'Nothing, I just went through her profile on facebook,' he took the laptop and turned it towards Swamiji, 'She posts very beautiful articles about temples, spiritual philosophies and many others. I wonder why she married that scoundrel Rajath? Why did God punish her in such a brutal way?'
'Not sure what kind of a sin she might have committed in her past birth that she got to marry a guy like Rajath?'
'Uncle, I hear this from many people. Will past birth sins affect us?'
'Absolutely! Based on your sin, your next birth is pre-decided.'
'Then does it mean Dhyaneshwar will be punished in his next birth? Are all our attempts going to be futile?'
'It is a theory which is beyond the realms of human understanding. Sometimes the laws of Karma strike us so hard that we are left in awe of its ingenuity. Our Hindu Puranas have greatly explained how karma works and is served and according to it our lives are not only predetermined by our Karma in present life, but are tracked from our past as well. Karma knows precisely, when to punish, how to punish and in which way to punish.'
'All I wish is that this criminal should be punished as soon as possible. I hope Dr.Kiran opens his mouth without any effort.'
'Don't worry dear, you just focus on doing your best and God will take care of the rest. His blessings are always with us and what are your plans for Sanjana's birthday? Her birthday is just four days away.'
'I have planned a lot of things for her.'
'She is really the luckiest girl in this world to have someone like you.'
'No uncle, indeed I am the luckiest guy to have someone like her in my life, but...'
'But?'
'I don't understand whether she thinks the same about me just as I think about her? It is really very difficult to not keep talking to her but somehow I am trying to control that temptation. I am missing her so much.'
'Don't worry dear, hardly it is just only for four days. I feel that our mission as planned will be completed by January 15th. With MadhuSudhan on escape the rope just gets tightened around Dhyaneshwar.'
'In what way? And don't you feel Dhyaneshwar has done a foolish thing?'
'It is foolish on our part to think that Dhyaneshwar is a fool. There is something that Dr.MadhuSudhan knows, which if disclosed would land him in trouble. We should find a way to know about it.'
Karthik shut the screen of his laptop, stood up and picked up his bike keys from the shelf. 'I am going to meet Dr.Kiran.'
'All the best and did you have your breakfast.'
'I don't feel like eating anything now. Today, no matter whatever happens, I have to get the truth out of Dr.Kiran.'
'God is always with you dear. If our purpose is good, then he will open all the doors for us.'
'Yes uncle, even Paulo Coelho a famous Brazilian author told in his book 'The Alchemist' that 'When you want something, the entire universe conspires in making it happen' and I hope everything will turn out to be good,' he walked out of the building and got on his bike heading towards Dr.Kiran's home.
Swamiji's servant Raju gave him breakfast containing Idli and a pickle. Two hours later, Karthik came.
'You came early, is the work done?' Swamiji asked.
Karthik's face turned melancholic. 'Uncle, I went to the address that you have given and I came to know that for the past three years he has been staying at an old age home in Jubilee hills near to Peddamma temple.'
'Oh so you came back here?'
'No! I went to the old age home and found that two weeks ago he had gone through an angioplasty surgery and today he was taken to the hospital for a checkup. The old age home people told me that he will be there in the hospital the entire day,' Karthik sighed.
'Don't worry dear, you can meet him tomorrow.'
'Uncle you mistook me. I am disturbed with what I saw inside of the old age home but not because I couldn't meet Dr.Kiran. I got to know from the old age home officials that Dr.Kiran has three sons and all of them are living in the USA along with their families. Three years ago his wife passed away due to cardiac arrest and his sons didn't even come to perform her last rites and no one came forward to look after him. So, he paid ten lakhs as a donation to the old age home and started living there. Whatever the rents he gets from his house, he pays it to the old age home.'
'The human values, morals and relationships are getting diluted day by day. One can witness things like these only in Kaliyuga. Truly Karthik it is a curse to be born in this Kaliyuga.'
'Uncle, if sometime in future if I get to face a situation where I need to choose between Sanjana and my parents, I will definitely choose my parents only.'
'So great Karthik! I am proud of you. But don't worry, Sanjana is not that kind of a girl. She will take good care of your parents.'
'I know!' Karthik smiled, nodding his head. 'And when are we going to publish the documentary of Akella Raghavendra?'
'On January 14th,' Swamiji said. 'Entire video editing is done. If we had the video clip of Dr.Kiran confessing the death of Akella Raghavendra, we will soon have the veto. And also, I am warning you once again, we need to be extremely careful. One small mistake, our chapter is finished.'
'Is there anyone inside!' Someone shouted in a rough coarse tone from the entrance door.
Karthik and Swamiji turned their heads in the direction of the sound only to notice a six feet tall figure with an athletic body, dressed in neat formal clothing with a sky blue shirt and a black pant.
'Who are you?' Karthik asked, scanning the visitor from top to bottom.
'I am Arjun, circle inspector of Madhapur Police station,' Arjun removed his shoes, glanced at Karthik and then at Swamiji who stood behind Karthik. 'Are you Mr.Satyanarayana Goswami alias Swamiji?'
'Yes! I am. Please get in sir,' Swamiji said. He later summoned Raju to prepare tea for them.
Karthik's mind stuttered for a moment while Swamiji looked calm and composed as if he knew this would happen. He then placed a chair for Arjun and later stood beside Swamiji with his arms crossed on his chest.
'Is this young man your son?' Arjun asked Swamiji, his eyes fixed on Karthik.
'No sir, he is not my son. But like my best friend. As you know friendship permits no age.'
'I see!' Arjun sat on the chair.
'Where are you originally from sir? On the basis of your slang I can easily say that you are somewhere from the Godavari districts of Andhra Pradesh,' Swamiji started the conversation in his journalist style beginning with the personal question, asking about his background.
'You're right sir. I am from the temple town Annavaram.'
'Jai Satyanarayana!' Swamiji chanted, closing his eyes. 'I love the prasad of Annavaram Satyanarayana Swamy.'
'Sir, I am also from Andhra but born in Hyderabad,' Karthik said. 'You are from Andhra and I am also from Andhra. But Swami uncle is not from Andhra.'
Arjun frowned at Karthik, tilting his head sideways, and then smiled. 'Well! I don't have much time to talk. I am coming straight into the topic. Swamiji, can you please let me know what made you knock the doors of ACB commissioner Thakur instead of us with regard to Suresh's murder?'
'See Mr.Arjun, Rajath is the owner of a pharma industry and Dr.MadhuSudhan is the superintendent of the Mental Institute. It's no secret that the pharmaceutical industry influences doctors prescribing habits. Drug manufacturers and distributors may pay unlawful kickbacks to physicians in exchange for increased prescriptions of their company's drugs. And as a journalist, I witnessed many such kinds of scams. On the basis of those experiences I naturally gravitated towards the ACB office.'
'Mr. Thakur was right, he told me that you are a very good logician,' Arjun said with a contemptuous smile, 'And what is your relationship with Suresh?'
'I don't even know who he is until Radha told me. I have never seen and never met Suresh anytime before.'
'Who is Radha?' Arjun asked.
'Radha means RadhaKrishna. Swami uncle affectionately calls him as Radha,' Karthik said.
'See Mr.Swami, Suresh was murdered last month on December 2nd. Based upon our investigation we have Rajath as one of our suspects and with the photographs that you have submitted to the ACB office, we added one more suspect, Dr.MadhuSudhan, who absconded yesterday. Apart from those photographs do you still have anything in your possession?'
'Honestly, I don't have any other information. On that day I was about to come to the police station and hand over the photographs to you. But my instincts drove me towards the ACB office and as a matter of fact ACB is also an institution of law. '
'MadhuSudhan didn't escape from custody just like that. Someone, let's say a criminal helped him. Think in this way, if that criminal was able to track each and every movement of MadhuSudhan, just think about you. It is you who has submitted those photographs and chances are your life might be at risk. That's the reason I came all the way from Madhapur to ask for your help in solving this case. At least now tell me whatever you know about Suresh.'
'Sir, I already told you I don't know who is this Suresh,' Swamiji said.
'Then how did you get those photographs?'
'Didn't Mr.Thakur tell you? I told him everything. Is there any communication gap between ACB and the police?'
'He is cleverly sidestepping,' Arjun thought.
'Tea!' Swamiji's servant Raju gave one cup to Arjun, while giving another to Swamiji. Karthik didn't take the tea.
'Sir, how many criminals have you arrested in your lifetime?' Karthik asked.
'I don't know. Better I will begin my count with you. Do you want me to arrest you?'
'How can you arrest me? I didn't do anything!'
'Well, I can simply pour this tea on my shirt and I will say that you spilled the tea upon me. I can arrest you under Section 353 of Indian Penal Code on the charges of assaulting a public servant on duty.'
'Duty? But you are not in the uniform?'
'Whether on uniform or off, a policeman is always on duty twenty-four hours and three-sixty-five days,' Swamiji said. 'And Karthik, since you love doing adventures, better spend some time in jail. It will be completely a new kind of experience.'
'In what way are you acquainted with MadhuSudhan and Rajath?' Arjun asked Swamiji, putting the discussion back on the track.
'I don't know MadhuSudhan and also Rajath.'
'Don't say that you don't know Dhyaneshwar. He was once accused in the murder of your best friend Akella Raghavendra.'
'I know more about Dhyaneshwar than you, Mr.Arjun.'
'In what way?'
'The land upon which the pharma plant was constructed in choutuppal actually belongs to Raghavendra.'
'I see! So there was a dispute between Dhyaneshwar and Raghavendra. In the evidence that we gathered at Suresh's home we saw this date 06/06/199 with incomplete year and from the police records we found that Raghavendra was murdered on 06th June, 1996. I believe that Suresh knew something about Akella Raghavendra's death.'
'Sir, I swear in the name of Annavaram Lord Satyanarayana, I don't know anything about what Suresh has worked upon.'
'Where were you at that time on the day of Raghavendra's death?'
'I was in a state of coma.'
'What?'
'Yes! The night before I met with a serious accident and I opened my eyes only after two years.'
'I am so sorry for that! But what do you think, is it a natural death as written in the autopsy report?'
'Never! He was murdered. But we don't have any concrete proof to support.'
Arjun glanced at the time on his wrist watch. 'It's ok. I am running out of time. Mr.Swami, in case if you are plotting for any revenge against Dhyaneshwar you better drop it off. The law is there to dispense justice and no one is allowed to take the law into their hands.' Arjun said in a polite but somewhat stern tone.
'We will never do it sir,' Swamiji said.
'In case if there are any problems please do reach out to me,' Arjun placed the tea cup on the table beside and rose from his seat. 'I am leaving now and once again I am warning you please be careful. Be alert and take care of yourself.'
'Sure.'
Arjun fastened his shoes and stormed out of Swamiji's home.
'Karthik, what Arjun said was right. If Dhyaneshwar managed to pull Dr.MadhuSudhan out of custody then consequently he would even get to know who complained to the commissioner. We need to be extremely careful.'
To be continued...