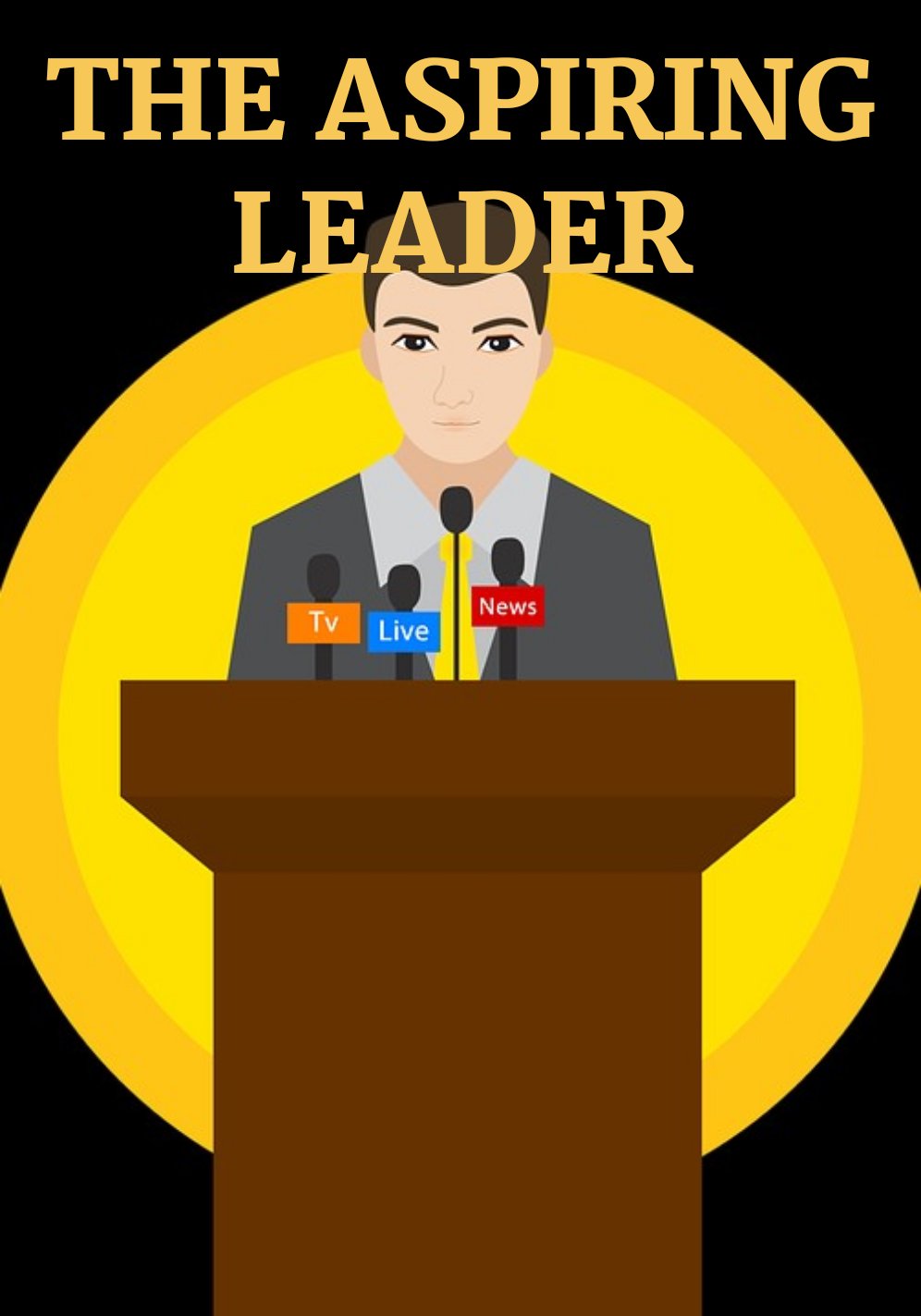 Adhithya Sakthivel
Inspirational Action Thriller Others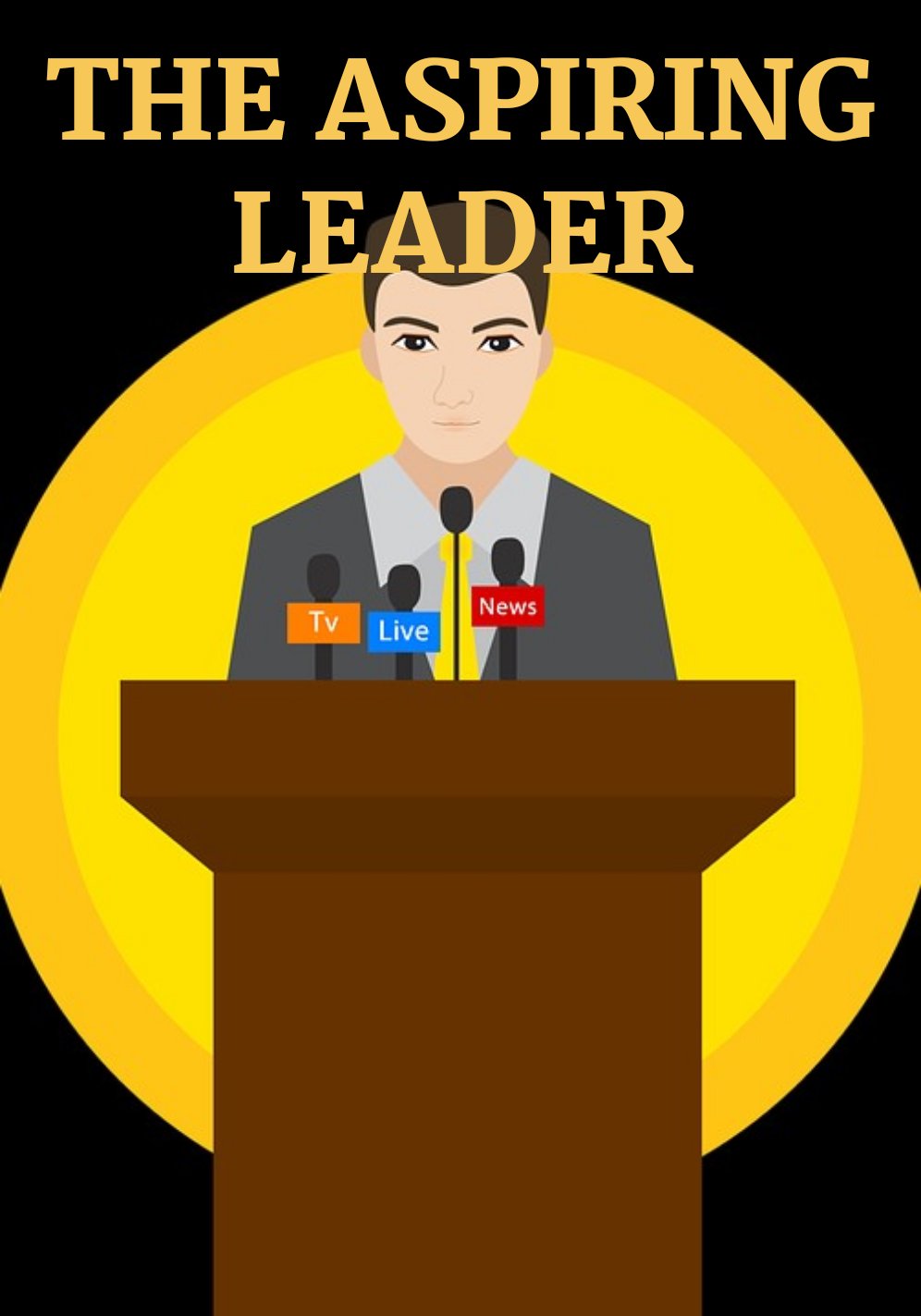 Adhithya Sakthivel
Inspirational Action Thriller Others
THE ASPIRING LEADER
THE ASPIRING LEADER

37 mins

289

37 mins

289
---
---
Note: This story is inspired by several true-life incidents. In addition, the characters in this story had been inspired from several political leaders and their life. No events in this story is meant to hurt the religious sentiments and minds of readers and people.
NEW DELHI, AT 7:45, AM- 24 MARCH 2020:
The sky turns to the normal blue slowly, as the time is 7:45 AM morning in the midst of the Air Pollution and dust in New Delhi. As usual Prime Minister Pankaj Lal returns from his walking and reaches back home. After changing his clothes, Pankaj Lal goes in his car, accompanied by his close friend Home Minister Amit Singh and Finance Minister Jogendra Singh Rajput. Amit Singh is the most trusted men of Pankaj Lal. He sits to the left of Pankaj Lal. While Jogendra sits at the front of the seat.
"Amit. At what time, will we go for Delhi Airport?" asked Pankaj Lal.
"Sir. We will reach sooner" said Amit Singh.
Pankaj Lal nods his head and sees important reminders in his tab and gets a note from Tamilnadu Opposition Party leader-turned Chief Minister Yugendran, who tells: "Prime Minister is mad by launching this Hydro-Atomic missile, that's dangerous to our country. He is spoiling our people."
"Amit. Have he read about the missile and its details?" asked Pankaj Lal.
"Sir. He doesn't even know how to read. A blabbering idiot. In addition, they can learn the Hindi words, by using a translator. However, they have to oppose us by any means. That's their ultimate goal" said Jogendra Singh Rajput.
When they are going in the car along with the NSG Commandos in the front side and security guards on back side of their car, a bomb gets triggered by a terrorist from the top of a building, through his LAW-80. Luckily, they escapes the place. Considering the safety of Pankaj Lal, Jogendra and Amit Singh bring him back to his house.
ISRO, HYDERABAD AT 5:30 PM:
FEW HOURS LATER:
A few hours after this incident, the ISRO organisation's head Mr. Shiva gets to know about the incident of this bomb blasts. However, he is ordered to proceed with the missile launch operation, without any delays.
Shiva goes to a room, where this missile have been prepared by the employees and researches of the ISRO. There he asked to one of them, "Where is Shasank?"
"Sir. He is preparing a secret code and formula for this atomic missile. He is taking this missile project in a serious way" said a research analyst of the lab.
"Ok. Let me see him inside the lab" said Shiva and he goes inside the laboratory.
"Shasank." Shiva calls him, in distance.
"Yes sir" said Shasank, keeping his tools and materials asides along with his notes to the left side. He looks smart, with an army-cut hairstyle, thick blue eyes, wearing blue shirt and red pants. The guy is exactly around 24 years of age.
"What happened sir? Is everything fine in New Delhi? How is my Guru?" asked Shasank.
"Thank God. He have luckily escaped from this attack Shasank" said Shiva.
"My Guru is always a legend sir. He could never be killed by anyone" said Shasank. Then Shiva tells him, "Except me, no one knew that you are Pankaj Lal sir's student. Your character, your behavior and your dedication to this work made me remind him Shasank. This missile launch project is your Guru's dream. Don't shrink in fear da. Make this successful."
Shasank assures the same by holding Shiva's hands. After finishing his works in ISRO Laboratory, Shasank goes to meet his love interest Aravindha in her house. Because, her father Gopalakrishna Naidu have called him to speak with him. Shasank goes to the front of her house and rings the bell, that's in front of the house.
Hearing the bell sound, Aravindha in her black tee-shirts and jeans pants comes towards the door and opens it. She looks pretty, cool-headed and have a gorgeous look, with thick blue eyes.
"Come inside da Shasank. I am meeting you after one month, since our last meeting in the college" said Aravindha. After the two gapped themselves for a second, Aravindha tells him, "Have a seat."
He sits in the sofa, calming himself. Then, she asked him, "Ok. How is your missile project going on?"
"Going fine, Aravindha. Almost done" said Shasank.
"For fulfilling your mentor's dream, you are working so hard da. How is Prime Minister Ji? Is he fine?"
"Hmm. Yes" said Shasank.
After meeting her father and speaking about their love, he takes a leave. While going, Aravindha holds his hands with a sort of fear.
"What happened Aravindha?" asked Shasank.
"Shasank. I feel sad, as you are leaving me now. Very few moments of time that you have spent with me, is so much of pleasure to me" said Aravindha.
Shasank replies, "Love is the highest. Love and devotion that make one forgetful of everything else. I love you from my heart. If you still feel lonely without me, keep this chain with you." He gives her his chain by removing it from his neck.
"This was gifted by my father Aravindha. When I was seven years old, I too asked him the same question, whether he would be with me. He told me, what you know?" asked Shasank.
She looked silent.
"He told me that, I would always be with you. And he stays with me forever through this chain. Likewise, I would stay with you forever. Because Love conquers all" said Shansank. Aravindha emotionally kisses him on the lips. He holds her and goes back to ISRO.
THREE DAYS LATER:
OLD DELHI QUTUB MINAR RESIDENCY, AROUND 5:30 AM:
Three days later, near to Qutub Minar residency of Old Delhi, few men gathers around and goes to a secluded private place in Old Delhi of Firozabad. There, one of the men decides to assassinate the Prime Minister, without creating any doubts. One of the guys is asked to go in disguise as a chemical laboratory worker. He is given silane gas by the other guy.
Around 7:30 AM, as usual, everything goes fine. Security guards and NSG commandos roam as usual in and around the house. At that time, the men enters inside the house, after being checked about his ID card and details. The man gives the silane gas to the car driver, who used to drive the car for the Prime Minister. He gets it and without knowing what it is, the driver fills it in the car.
After this, the Prime Minister along with the Home Minister Amit Singh. Since, Finance Minister Jogendra have gone for USA, in order to bring the Multi-national company India. Pankaj Lal enters outside the car, as his security guards open the door. However, to everyone's horror, his body starts to burn and the driver too is burnt alive in front of the cabinet office. Luckily, Amit Singh survives the attack, after some precautionary measures have been enacted.
Prime Minister's death shatters the whole public. While, National Democratic Congress(Opposition Party) and other opposition party leaders are also terribly shocked upon hearing this news.
ISRO, HYDERABAD:
Shasank meets Shiva and learns from him, "Shasank. Your Guru have died in front of the cabinet ministry. He have been burnt alive along with his driver."
"I learned this through the news sir. Why are you telling this again sir?" asked Shasank.
"Amit Singh and Jogendra Singh sir wanted you to come for New Delhi" said Shiva. He reluctantly agrees and goes to New Delhi through flight. While going, he closes his eyes and recalls his childhood life back.
FEW YEARS AGO, 1999:
Shasank and his father General Mukesh Raghav are from a Tamil family in Pollachi of Coimbatore district. After Shasank's mother passed away due to health illness, he brought him up in New Delhi, helped by his close friend Pankaj Lal and Amit Singh, who served in the RSS groups at that time, as a post-graduate college student.
Kargil War was fought in 1999 with Pakistan at that time. Shasank's father Mukesh served as the chief, organizing things for the war. Even after getting shot two times by the enemy, Mukesh managed to orchestrate a bomber against the Pakistanis and eventually, sacrificed his life for the country. Then, it was Pankaj Lal, who has raised him up by teaching him moral values and ethics from Bhagavad Gita.
Pankaj Lal wished to become a pilot. Since he didn't get seats for his post-graduation course for course, Lal eventually applied for a post-graduate course in Nuclear Science, in IIT of Chennai, studying well and becoming a scientist in the ISRO.
Shasank still remembers the words of Lal telling him, "Do your duty without expecting returns. The willingness to sacrifice oneself is the hallmark of performing one's duty, but with the application of a balanced mind." Later on, Pankaj Lal entered into politics, having been asked to do so by the then Prime Minister Hari Vajpayee, who was impressed with his Civilian space programme and military missile development efforts.
Eventually, he got elected as the Chief Minister of Gujarat, after becoming an MLA and contesting for the people, in the state. As the Chief Minister of Gujarat, Pankaj Lal developed the infrastructure, re-structured the education system and introduced a multi-purpose project across Narmada River, hoping to develop Agriculture and basic needs for the state.
After Hari retired from politics, people elected Pankaj as the Prime Minister of India. He introduced CAA[Citizenship Amendment Act] Act 2020, stopped funds for religious groups(due to the misuse of the funds for religious conversion) and finally his attempt to bring a missile, that's competent with other countries like China, UK and USA.
PRESENT:
At present, Shasank meets Amit Singh and Jogendra Singh Rajput, who takes him to the place, where Pankaj Lal's dead body have been kept, with flowers. People surrounds the place, in black dresses, mourning his death.
"Uncle. How could it be possible? I suspect someone have filled the silane gas in the car, deliberately" said Shasank.
"Yes Shasank. I found it out. Someone have been involved in Lal's death. They have studied about silane gas controlling, techniques and have cleverly planned this assassination" said Amit Singh. With full of honour and respect, Pankaj Lal is cremated, with security forces shooting their gun, towards the sky.
Some confusions arise in the party, after Pankaj passed away. Defence minister Yogeshwaran and Agricultural minister Kalyan Reddy refuses to take charge as Prime Minister. Because, they are having lots to fulfil their duties in the respective field. The next day, Opposition party leader of National Democratic Congress Yash Singh comes and gives his respect to Pankaj Lal.
"He is opposition party leader, Yash Singh. This is his mother Sameera Singh" said Amit Singh, to Shasank.
"Yash. This is Shasank. Prime Minister Pankaj Lal's student and my close friend Mukesh's son" said Amit Singh.
"His mannerisms made me to remember his father Mukesh. While his thoughts and motivational attitude, reminded of Pankaj Lal sir, uncle" said Yash Singh. After a while, he leaves back.
8:30 PM, FEW HOURS LATER, NEW DELHI PRIME MINISTER RESIDENCY:
Shasank packs his things, along with his notes in a bag around 8:30 PM. While packing his things up, he sees Amit Singh and Jogendra Singh Rajput coming to see him, along with Defence Minister Yogeshwaran, ISRO Chief Shiva and Agricultural Minister Kalyan Reddy.
"I wanted to meet you today evening" said Shasank. While the ministers takes a seat in the sofa, along with Amit Singh.
"I'm leaving to ISRO by morning flight" said Shasank.
"I cancelled your ticket" said Amit Singh. A reluctant Shasank sits in the sofa.
"You must stay here forever, Shasank. You must be the next PM of this country" said Kalyan Reddy and Amit Singh.
Shasank smiles and asked them, "What are you saying? Am I next PM? I'm working on a missile project(Guru's long-wish), with dedication and don't know, I'll come back or not" said Shasank.
"Why should you go? Ever since your Guru's death, there's a lots of problems and confusions in our party. We don't have any other way than you to control it" said Amit Singh and Kalyan Reddy.
"I don't have any connection. I don't belong to this party" said Shasank.
"You're General Mukesh's son and Pankaj Lal's student. Don't you ever forget it. You have qualifications to be PM. You have responsibility to accept it" said Amit Singh.
"Uncle. Politics is not my cup of tea, Who else is more eligible than you? Why not you?" asked Shasank.
ISRO Chief Shiva and Kalyan Reddy stands up replying him, "He have other responsibilities. It was decided long back not recently. Ever since he joined the party and capturing power, we decided Pankaj Lal will be PM and he will take care of party. The decision stands as it is. It's his duty to protect party interests!"
Shasank hesitates and tries to tell something. But, Amit Singh intervenes and tells, "In the present political situation, anyone else becoming PM would break the party into conflicts and problems. To protect our party, you must become PM."
"I am here for 10 days only. I don't know about this city. I don't know how to manage it. It's not like Missile launching project" said Shasank.
"There's beginning for everything. Moreover, I am there with you. Look, we joined the party with an aspiration of doing good for country and its people. He left it mid-way. You wanted to fulfil his dream of launching his long-wish to launch an atomic missile. I very well know how you struggled and worked hard for the project. Forget about it. This is our 25 year old dream. Try to understand this. You must fulfil a Guru's dream as his student. Think over it for my sake! Please."
THE NEXT DAY, PRESIDENT MALL:
The President of India approves the Cabinet Ministry's decision to make Shasank, the next Prime Minister of India. Under his observation along with Opposition Party head Yash Singh, his mother and other party members of Bhartiya Samaj Party, he takes the oath, after the President tells, "I"
"I, Shasank…do swear in the name of God that I will bear true faith and allegiance to the Constitution of India as by law established, that I will duly and faithfully and to the best of my ability, perform the duties as Indian Prime Minister without fear or favour, affection or ill-will that I will uphold Constitution and laws conscientiously" said Shasank, through the mike, by seeing everyone.
Party Leaders await him by clapping. While Yash feels happier and he smiles at his mother. He signs the form, which is for the Prime Minister's terms and conditions.
"Ex-Prime Minister Pankaj Lal's student Shasank took office of Oath as PM in President's residence. Political analysis and public have shared their opinions about political novice as PM." Rajveer Mohammed, the Chief Minister of West Bengal sees this in a news channel and sits in confusion. Even Tamilnadu Chief Minister Yugendran is confused upon seeing this news.
The next day, Shasank gets ready to go for his Prime Minister office. As he is going there for the first time. He sees a man, standing at his sofa.
"I am Yogesh, sir. Personal secretary, sir" said Yogesh.
"Hello. Hi. Please take your seat" said Shasank.
"I am PA for your Guru too, sir" said Yogesh.
"What's that? Newspapers?" asked Shasank.
"Yes sir" said Yogesh, by shaking his head.
"I am not good reading, Hindi. Can you read it to me?" asked Shasank.
"Yes sir" said Yogesh and he reads, "Youngest Prime Minister of India! First time, a student of Guru takes charge as Prime Minister. Mr. Shasank takes oath as Prime Minister of India! Another…No need this, sir."
"What's that?" asked Shasank.
"It's a Tamil newspaper named, Siragugal from Tamilnadu sir. They will write everything non-sense." Yogesh said.
"Read it."
"Another stupid guy…" Yogesh hesitates to read the next line.
"Go on. Read it fully."
"Yesterday new PM Shasank took office of oath in President's residence. About this, Chief Minister Yogendran condemned by saying, 'A stupid young guy from this united government' taking charge as Prime minister of India. Will he serve good for the country without any experience as an young PM? Even West Bengal CM Rajveer Mohammed and a few opposition party leaders have raised the same questions through Facebook and Twitter."
"Ok. Enough" said Shasank.
"What was that criticism Yogesh?"
"A stupid young guy from this united government" said Yogesh, fearfully. As he is going to his car, a man comes to him and tells, "Good morning sir. I am Jitesh Singh Deshmukh. Your chief security officer from SPG Commando, sir."
"Hello Jitesh Singh" said Shasank and he shaked his hands with him. As they are going in road sides, Shasank notices the causality of people in wearing masks and their lack of awareness.
"In this severe pollution, we itself is wearing masks. Why some of people are not wearing masks?" asked Shasank to his driver and Yogesh.
"They are slum-area people sir. They have to go for their daily work. Hence, they don't have much money to buy masks sir" said the Driver. He goes silent, thinking about it.
Shasank sits in his Prime Minister chair, after praying by thinking his God Krishna for sometimes. As he is sitting in the chair, he sees four old men approaching him with flowers telling: "Good morning sir. Welcome sir. I am Ram Singh, Chief Secretary sir."
"Please." He said by pointing his hands to the seats.
"Thank you sir" said Ram Singh and he takes his seats.
"This is your personal team, sir. Whichever department it may be or whatever it may be, they'll assist you, sir" said Ram Singh.
"Thank you, Gentleman. You would've known about how I became PM. I don't know anything about this job, unlike the Missile project and country. Yeah, it's true. I know it's a pity. You must help in every matter and every time. Trust me, I'm a very fast learner. I'll be perfect to the best of my ability."
"We are all here for you sir. All the best. Tomorrow morning, we'll arrange a online conference and address the key issues sir" said Ram Singh.
"Let it be asides. Before that I wanted the CBI to investigate about my Guru's death. Can you arrange a meeting with CBI officers as well as the police and securities, who investigated about it?" asked Shasank.
"Sure sir. Is it okay tomorrow morning, sir?" asked Ram Singh.
"Is it not possible, today?"
They agrees and brings the officers for the conference meeting.
"Sir. Mr. Chandrasekhar Singh- CBI Chief. This is Rathnam Rao-DGP of New Delhi."
"Hello, sir" said Chandrasekhar Singh.
"I think, you have investigated about my Guru's death. You know how he died better than me? Can I say it as an accident?" asked Shasank.
"No sir. It's not an accident" said Rathnam Rao.
"How do you say it?" asked Shasank.
"Sir. In every minister's house, there would be security or SPG commando, protecting him. CCTV footages would be there. While checking that CCTV footage, we learned that, an unknown stranger have posed as an Salesman and fooled the securities. Afterwards of this, he left the place hurriedly, giving a box to driver. I guess, the driver couldn't have known about this and have filled the silane gas, in tension." Chandrasekhar Singh said.
"Did you investigate about that salesman, using his ID card?" asked Shasank.
"Yes sir. We investigated. But, we came to know that, no such person worked in that company" said DGP Rathnam Rao.
Upset with this kind of a reply, Shasank asks CBI Chief Chandrasekhar Singh to appoint a talented and intelligent officer to investigate about Pankaj Lal's death. Since, he strongly suspects some conspiracy behind this.
11:30 AM- PRIME MINISTER HOUSE:
Meanwhile, at 11:30 AM, Ram Singh meets Amit Singh and tells him, "Chief Engineer asked for your appointment. It seems big backlog of pending work there." While, Amit eats his evening food in the dining table.
At the same time, Shasank tries to contact Aravindha through his phone after ten long days of gap. But, in vain. Because, she doesn't answer his calls, which panicked him and he sits tensed in the sofa.
"Hey Shasank? How was the first day? Have your seat" said Amit Singh.
"Good morning sir" said Ram Singh. He sits in the chair.
"Get a plate for him" said Amit Singh.
"No thanks" said Shasank.
"Hmm. How was your first day in office?"
"First day, right! All others in team are seniors to me. Including age! I would me more comfortable with younger team." Shasank said.
"New Job, right? Experience will balance the work. It's better for you" said Amit Singh.
"No. My officers would…"
"You know I do anything after giving good thought, right Shasank? You'll get used to it in few days" said Amit Singh.
Shasank remains silent.
"I heard about your talks in doing fast investigation about Pankaj Lal's mysterious death." Shasank stares at the Chief Secretary.
"Didn't you feel like discussing it with me?"
"I thought, it was right."
"Good."
"Then, ask Defence Minister Chandrasekhar Naidu and Finance Minister Narendra Singh to meet me."
"Okay sir."
While speaking with him, Aravindha suddenly calls Shasank. He attends her call and personally goes out to talk with her, which Amit Singh suspects.
"Why didn't you answer my calls for the past few hours Aravindha?" asked Shasank.
"Why da? I called you for the past 10 days. Did you attend my call?" asked Aravindha, in tears.
"Please understand, Aravindha. I was busy with my schedules as the Prime Minister of India. That's why I forgot to call you."
"Shasank. My father is now hesitating for our marriage. He is against your decision to take charge as the Prime Minister" said Aravindha.
Shasank explains his position to her and asks her to manage the situation. After hanging his call, he turns back and is stunned to see Amit Singh, standing back to him.
"Uncle!" said Shasank.
Amit Singh comes near to him and tells, "When you come out and talk personally, it cleverly showed that, you are hiding something from me. Who is that girl da?"
"Her name is Aravindha uncle. My classmate in post-graduation times of IIT in Chennai" said Shasank. He further tells him, "I actually hesitated to take charge as Prime Minister of India, thinking about her uncle. She was raised up by her single father, a government employee. She yearned for a mother's affection and love, and I supported her in college times. Eventually we both fell in love with each other."
Amit tells him, "I will talk with her father da. You don't worry. At first, you come with me. I am having three surprise people to show you." Shasank blinks and goes along with Amit to see the guests.
"He is Anbu, Shasank. The present Vice-president of Tamilnadu Bharatiya Samaj Party. And this is Mr. Haridoss and Mr. Neeraj Pandey." Amit Singh said.
"Uncle. Haridoss and Neeraj Pandey bro runs Youtube Channel called Haridoss Answers and Chanakya, right?" asked Shasank.
"Yeah, sir. How come you know that?" asked Anbu.
"I have watched many of their videos, sir. They have created numerous awareness against corruption, atrocities of the then opposition party leader Yogendran and tried to bring a change among Tamil people" said Shasank.
"Sir. We are trying our best by creating a lots of awareness, speech and protests" said Anbu.
"All the best for your service, Anbu sir. However, be careful. Because, you know. Yogendra's party is dare to kill you, for their escape. Hence, I am giving you an additional special security force for safety" said Shasank, to which he agreed. Afterwards, they sits in the sofa and have an discussion.
"That's okay. My Guru used to tell me that, you have left your police job and joined this party, under his request it seems" said Shasanak. Additionally, he tells him: "I used to hear some news about you when I was in the ISRO, sir. You was the former DSP of Karnataka, you was called as 'Singham' in the Karnataka. I have heard about your immense service and efforts to bring a change among people."
"Pankaj Lal sir was inspired from this service and henceforth, requested Anbu to resign his job and join his party. From that, he joined our party and became Vice-president of Bharatiya Samaj Party" said Haridoss.
"That's great sir. Your three's need is now very important for our nation's welfare and Haridoss and Neeraj Pandey sir, you have an important duty to be done!"
"Yes PM sir. Tell us!" said the duo.
"I suspect some big conspiracy involved in my Guru's death. I wanted you to unravel the mystery revolving behind his death. Since, I don't trust the Police department. This should be done secretly. Let it be among ourselves. No one should know about your investigation, except Anbu sir" said Shasank, to which all agrees.
FEW DAYS LATER:
Few days later, Tamilnadu Chief Minister brings up a new act, as per which, all Hindu caste people can become priests. It creates widespread opposition among the Central Government and BJP Leader Anbu, who announces for protests. Opposition Party leader, Parameshwaran severely condemned the act. Then, an angered Amit Singh tells Shasank, "Shasank. This Tamilnadu CM is going to a larger extent to destruct our Hindu people. Since, we have blocked the foreign funds, that are helping him to convert Hindu people into other religion."
"Uncle. My Guru have brought in several acts: Revoked Special Constitution for Kashmir, Brought CAA, Introduced New Education Policy, Introduced Agricultural Bill Act, 2021(already brought in by INC). But, when anyone tried to destruct our country, he brought this Kongunadu separate state issue by bringing bill, that's ready for this, right. Let's threaten him with this. Additionally, I have got to know that, there's a case of 2G Scam pending with Yogendran's family members" said Shasank.
"Sir. How come you got to know these things?" asked his personal assistant.
"An aspiring leader, would learn everything, before he steps in to take his duties Yogesh. My Guru used to discuss with me about his wish to serve for the nation, you know" said Shasank.
As he asked for an immediate cabinet meeting to be done, Amit Singh arranges for it, where everyone gathers around. In the meeting, Shasank tells them: "I am going to introduce a new act for our country's welfare."
"What's that new act sir?" asked Agricultural Minister Kalyan Reddy.
"Nationalization of Resources Act, 2021" said Shasank.
"Nationalization?" asked Jogendra Singh Rajput.
"Yes. As per this act, no government is allowed to misuse the natural resources for their own self needs. Number two, they can't use water resources to their wish. Number three, they can use the resources, up to the limit, that's prescribed in the note of Resources Act. If misused, the politician would be sentenced to imprisonment and life long, he can't serve in politics" said Shasank.
Kalyan Reddy feels elated and tells, "Sir. I was expecting this kind of an act, for a long time. You have brought it. I will immediately introduce in the Rajyasabha Parliamentary section."
Jogendra Singh Rajput is not ready to accept this act, fearing that there would be political issues and problems. He reluctantly supports this new act, considering the safety of Environment.
Shasank happily agrees and a petition is sent for this. From Tamilnadu Chief Minister Yogendra to West Bengal Chief Minister, oppose this new act, fearing that: "They can't fool the people as well as that, they can't loot the resources anymore." However, Haridoss and Neeraj Pandey manages to create an awareness about this through Youtube, thwarting the efforts of the two. Additionally, Anbu manages to tell about the importance of this act.
THREE DAYS LATER:
Three days later, while going for a work, Shasank sees Aravindha and her father in New Delhi. Surprised and feeling happier, he takes them in his car to his house, where he introduces them to Amit Singh. They are warmly taken inside the house.
Amit Singh manages to convince Gopal for the marriage. Afterwards of this, Shasank goes along with Aravindha to his penthouse. While going there, Shasank gets a call from his father's friend Commander Ravindran of Naval Force.
"Yes uncle. How are you? After a long time, you are calling me" said Shasank.
"Where are you, my boy?" asked Commander Ravindran.
"I am with my fiancée Aravindha uncle in a penthouse at New Delhi" said Shasank.
He says that, "He is coming there" and goes to meet Shasank there. Shasank gladly invites him inside the house and they both have a great time together.
"Uncle. How is your retired life going? Is it fine?" asked Shasank.
"It's going fine, my boy" said Commander Ravindran.
"I was reluctant to take PM position, uncle. But, circumstances forced me to do so. Even I know that, North Indians are arrogant" said Shasank.
"No Shasank. You should do good for our country as a PM of India from Tamilnadu" said Commander Ravindran. He then leaves back from the place, after a while.
Then, Shasank too goes along with Aravindha towards his house. While going in the car, Aravindha asked him: "Shasank. Why is he against your Guru's party?"
"Because, he is the strong supporter of Yogendra's party. Additionally, he have suffered a lot by serving for North Indians, while in the Navy. When thinking in his situation, I knew how much painful would it be. Let's forget about it" said Shasank, stopping his car nearby the corner of roads.
They later on, reaches the house. Shasank drops Aravindha in her house in New Delhi. However, the next day, a photo of Shasank-Aravindha is taken by a journalist, who makes this a big issue by putting in the news as per Rajveer Mohammed's instructions.
It additionally goes viral through newspapers.
"Our Prime Minister Shasank was praised as revolutionary of New India till yesterday. There's a rumor that he's having an affair with a girl known as Aravindha." Shasank sees this through his TV and feels frustrated.
"He has been accused of misusing power for his romance with Aravindha, a simple middle-class girl." Amit Singh, Kalyan Reddy, Commander Ravindran and his wife Selvi sees in the news. Moreover, people of Opposition party leader mocks about this and this makes Gopal feel humiliated.
He goes to meet a heartbroken Aravindha to whom he tells, "You're an educated girl, I thought you'd behave intelligently. Why did you do like this?" Aravindha cries by closing her mouth.
"If I too die, did you think about what would happen to your life? I thought at last we got a good politician and expected our lives will turn better. You ruined his life, it's wrong. Wrong. I wish to live with honor, I don't want neighbor also to know what happens here. But entire state knows about this now" said Gopal.
PEOPLE'S VIEW:
"He brought measures against exploitation of natural resources. What did he do now?" asked a common man, to the media.
"Come on. Let's not make it ugly. It's their personal matter" said a woman, in her scooter.
"He spoke like a Honest Military man."
"Don't know what for he kept that girl in office?" Everyone laughs upon hearing this.
Shasank feels heartbroken and upset with these news.
FEW HOURS LATER:
"Breaking news! PM Shasank has sent his resignation to President as reply to the accusations. News is that Governor has accepted his resignation" said a news reporter.
"Ruling Party's now Finance Minister Jogendra Singh Rajput will take overseas PM as per Amit Singh's decision" said another News reporter, making Tamilnadu CM and West Bengal CM happier, who appreciates the new PM.
Meanwhile, Shasank learns from one of Aravindha's friend that, she is leaving back to Hyderabad from New Delhi. To stop her, he immediately leaves from his house.
NEW DELHI JUNCTION, 11:30 AM:
As Shasank goes to New Delhi Junction around 11:30 AM, one of the men tells: "Isn't it PM Shasank?"
"Yes, he is" said another man.
"What is he doing here?"
"I don't get it."
He sees Gopal and Aravindha in Three tier AC compartment and asked him, "Uncle. Aravindha didn't commit any mistake. Why should you leave the city for crime not committed?"
"We should've died for what had happened, Shasank. Thank God, we're leaving this town only."
"I love Aravindha. I don't care what this world thinks about us. I've decided to marry her" said Shasank.
"We belong to middle class. What this society talks about us is more important. I don't want to send her with you and make true what this society is saying" said Gopal. While, Aravindha comes and sees Shasank.
"Train about to leave, better to get down" said Gopal.
"I always talk about responsibility and service, Aravindha. You have already became my responsibility. Wherever you may go, how many years may pass, I'll wait for you" said Shasank and he leaves from the place. While, Aravindha cries.
Meanwhile Anbu, Commander Ravindran, his wife Selvi, Haridoss, Neeraj Pandey, Agricultural Minister Kalyan Reddy and Amit Singh meets Shasank in the house. There, Shasank tells Kalyan Reddy and Amit Singh: "I took few books from my Guru's library. I am going back to ISRO next week. I came to inform you. I didn't do anything to ruin my father's army Reputation and Guru's political reputation respectively. I always wanted to serve people like them."
"You did much more than your Guru. Your Guru is really a very great man. He always thought about this country's welfare and fulfilled their aspirations or not. But you did what he always wanted to do" said Kalyan Reddy.
"Your Guru considered people as his family. But same people considered you as their family" said Amit Singh.
"Yes, sir. I've worked as personal secretary to many people. But, never got involved in personal matters. If my family is good now, it's because of you sir" said his Personal secretary.
"If our Indian people's future have to be bright and good, you must stay back here only, sir. We too are raising questions against this atrocious act through Youtube and media sir" said Anbu, Haridoss, Kiran K. Swamy(who was brought out by Shasank, from the clutches of the Tamilnadu CM's atrocities) and Neeraj Pandey.
Shasank realizes his folly and arranges a press meet, which goes as a viral breaking news. As Shasank comes towards the mike, one of the media man asked him: "Sir. What have you say about your relationship with Aravindha?"
"It seems you both are college friends!" said another media man.
"Did you brought her to New Delhi for romance?" asked a Media guy.
"If you remain silent for ten minutes, I'll answer all your questions. Be silent for 10 minutes" said Shasank. All the media sits silent.
"I was India's Prime Minister for 6 months and 13 days. It's not very short time. Do you know what one can do if power is with him for six months? Our people were living without any care for rules and regulations. We can make them to follow it in a snap of finger. Dams and Rivers were in the verge of becoming useless, in a snap of finger, we can bring it back to past glory." As Shasank is saying this to the media, Jogendra Singh Rajput, Amit Singh and Common people watches this in TV.
"Corrupt officers, contractors, doctors can be reformed in snap of finger. Corrupt politicians who considers laws are for people only not for them. Sorry, those terrorists…You know how can we scare them? In a snap of finger, we can change them." Government doctors, nurse and government employees watches his speech through the TV.
"They just capture power once! They forget serving people is their job. Those political goons are making livelihood on the fear of people. We can go to their den and make them wet their pants. People here don't know what difficulties our village and agricultural people are facing…to solve their problems themselves without crossing their village, you can give them real self-governance to them just like this. Things I don't know…I can accept it. But, for the first time in my life, I can confidently say this. I know. If I can do so much in 6 months and 13 days, what wonders can be created in 5 or 10 years of power! I know this." Shasank completes his speech in the mike, by tapping his hand in the table. Noticing the lack of interest among media people, Shasank now opens his love story with Aravindha, "You all think these things are useless. I think it's very useful for you all to know what happens in my personal life."
All the media people turns their head up and gets their note ready to note what Shasank is going to tell them.
"Her name is Aravindha" said Shasank.
"That girl studied with…" said a senior reporter Sudheer Lal.
"I am not done yet." Shasank becomes tensed in his speech. The media reporter sits silent.
"Aravindha is a middle-class girl. Very good girl. Like some girls in our country, she doesn't had the affection and love of a mother. She was raised up by her single father. She is an ordinary girl who dreams about getting the right man in life. I and she loved each other in IIT, for four years. She was such a nice girl. When she was there with me only, I enthusiastically worked in ISRO laboratory for my missile project. Additionally, I was motivated to work harder, when I was the Prime Minister of India. With her support only, I worked enthusiastically. The girl, who supported me like such, I wished to keep her always with me. But, I could not. Because of you! Aren't you ashamed of it?" asked Shasank, pointing his hands to the media people.
asked Shasank, pointing his hands to the media people.
"You too!" He points towards the common people and raises his questions.
"May I tell you a thing about her? Though she knows I am her fiancée, she used to call me sir(from our college days). May be she would've called me sir after marriage also. That was the respect she gave me for my position. But now you…you called as something else. Did you?" asked Shasank towards the media people. Gopal and Aravindha feels bad and guilty for their act of leaving from New Delhi.
"In penthouse…what was that? Romance in Penthouse! An elderly man had written it. I don't know if you have a daughter or not, sir. Can you write so cheaply about daughter making love with her husband?" asked Shasank, the same question that was raised up by Anbu, Neeraj Pandey and Haridoss, in Tamilnadu before few days back, which everyone made an issue by diverting, due to the CM's influence. Now, the three watches in the TV along with Ramakrishna Raju, the Party head of Tamilnadu BSP, who too is angry with the media people for being this cheap. The media reporter bows his head down, like Aravindha's father.
"Isn't it to increase TRP rating by 2 points by selling few extra copies of newspaper? It affects few people's lives, sir. With news that could ruin lives, even if you buy an RX 100 sports bike, you can't be happy." Then, Shasank comes towards the cameraman, away from the mike and addresses to the people by saying them, "The anger and enthusiasm you had shown in me and Aravindha all this week, had you shown it on problems around you, your life would've changed, just like that sir! If you want to remain as frog in well, the politicians elected by you could be snakes. You've to die a death every day. You can ask any question now." Shasank said. As no one is ready to raise their questions, Shasank says, "Thank you" and he leaves from the place.
TWO DAYS LATER, CHIEF MINISTER OFFICE, CHENNAI:
Two days later, in Chennai near Chief Minister residence office, people raises questions and shouts against the Chief Minister, throwing offensive words and scolding against him. BSP Leader Anbu demands an open apology from him and West Bengal Chief Minister Rajveer Mohammed, for their failure to control the media, who telecasted the news reports as they wished. Other state ministers gave an open apology for failing to control the media people, even the opposition party leader CM's in that state, despite the ruling BSP party.
Both the CM's reluctantly leaves an open apology, fearing that all of their corrupt activities and fraudulent activities are in the hands of Haridoss, Anbu, Neeraj Pandey, Prime Minister Shasank's mentor Amit Singh and Shasank himself.
TEN DAYS LATER:
Ten days later aftermath of this event, Shasank meets the current Prime Minister Jogendra Singh Rajput along with Amit Singh and Kalyan Reddy. When seeing Jogendra he recalls, what happened before few hours.
BEFORE FEW HOURS:
Before few hours Anbu, Neeraj Pandey and Haridoss have came to meet him. There, Haridoss tells to Shasank, "Sir. As you told, I did an undercover investigation about your Guru's death along with Neeraj Pandey sir."
"We were terribly shocked upon gaining some informations related to your Guru's death sir" said Neeraj Pandey.
"Why? What happened?" asked Shasank, with his shocked mindset.
Neeraj and Haridoss tells by elaborating: "Sir. We got information about ruling party leader CM Rajveer Mohammed, bringing the Rohingyaas refugees from Bangladesh and giving them shelters for fake votes, to win sir. Additionally, no one could rally for elections there sir. That much monarch ruling. Rape, murder and atrocities are notch-higher in that district. Your Guru came to know of this and tried to enact some steps against this sir. At that time, another black sheep was caught in for his mistakes. He is Yogendran and his son Jeetendra sir. They were trapped in for 2G spectrum and several other illegal business activities and contracts sir. As your father was keen on arresting and imprisoning them, they caught another Wolf in our party sir. He is none other than, your father Mukesh and your mentor Pankaj Lal's close friend, the Finance Minister Jogendra Singh Rajput sir."
"What are you speaking? Whom are you speaking bad?" asked Amit Singh.
"Sorry sir. I too was initially shocked upon hearing this. But, we captured that salesman and upon investigating him, he eventually unveiled the name of Finance minister also, along with the those CM's names, involved in the murder of Pankaj Lal. You have to take further steps now sir" said the CBI officer Chandrasekhar, who too was brought by Anbu and two others.
"I'll take a leave sir" said Haridoss and the two others. They takes a leave. Knowing this from one of his spy, Jogendra sends his few henchman to attack Shasank. But, he manages to fight them off, being a skilled martial arts fighter.
PRESENT:
"I know you were waiting for some other news." Shasank said to Jogendra.
"Would you've sent 50 men?" asked Amit Singh and Kalyan Reddy. The two helpers bowed their head down.
"But there are many lakhs of people ready to give their life for me. I have handed the henchman to them. No one of your men would be alive." As Shasank said this, Jogendra tries to tell something g to him. But, Shasank shuts his mouth by telling him, "What you did is not shocking me! Amit Ji made me PM with some motive in his mind. But, you wasn't happier. I very well know that, from the beginning. However, I got involved in every matter and left you sleepless. Let's think about whether you were right or wrong in trying to kill me. But, there's a valid reason for your anger. We all understood it just now. 40 years of friendship. People think Pankaj Lal, Amit Singh and Jogendra Singh Rajput are not three but one! Wrong! They are three different people! Tell me just one word that your friendship is true not false. I'll leave this country." Shasank said, which shocks Anbu, Amit Singh and Haridoss.
"It was your mentor who turned friendship into lie. We three, including your father dreamed from childhood to serve people. Owing to some problems and conflicts, your father joined Indian army instead and opted to serve for the country and lost his life for our nation. And we three joined the RSS, eventually joining BSP party later on. We joined this party to serve people. But to run a party and maintain it, we need money. For that we've to commit crimes. To keep power, we have to suppress few and help few. Without knowing this, why did your mentor tried to initiate action against me? Why was he itching to send me to jail? I couldn't bear it. That's why I joined with the West Bengal CM Rajveer and Tamilnadu CM Yogendran to finish off your father. We appointed a man to fill silane gas in your father's car. Unfortunately, the driver too got burned against our plan" said Jogendra Singh Rajput.
Hearing these, Shasank looks angered and frustrated at Jogendra Singh Rajput. But, he controls the anger.
"He was my friend first, then your mentor and then leader. It hurts me more than anyone else. What else can I do? Look. You did more than what your age permits! You're smart! I think you'll decide what is right and what is wrong!" Hearing this, Anbu, Haridoss, Kalyan Reddy and Amit Singh fuels up in anger and waits for the reply of Shasank.
"You said, we must have power to do good. But you say you have to do crimes to be in power. How is it justified?" asked Shasank, which shocks Jogendra.
"You think this is your ascent. Can't you understand this your descent? One mistake to cover another mistake. For that another…chain of mistakes…You have done so many sins in your life out of greed and made lots of unforgivable crimes in your life. They can't be forgiven" said Shasank and he tells Anbu, Haridoss, Amit Singh and Kalyan Reddy, "Brother, Uncle. Come. Let's go. Uncle. We'll wait outside for you with complete evidence…"
As they are leaving, a fearful Jogendra Singh Rajput tells, "Shasank…I was like your mentor after his death, besides Amit Singh. For God's sake, don't make me a bad man in public. I'll make you PM again. I'll retire from politics." Shasank turns back after which Jogendra tells, "Leave me."
"If any of them becomes greedy and starts collecting for self, the creation will collapse. Lust (kaam), anger (krodh) and greed (lobh) are triple doors to hell, which bring about the destruction of soul. One should get rid from all three. Bhagavad Gita tells about this, uncle. You are asking me to become like you. You haven't understood me right. When I occupy PM's seat, all I can remember is promise and responsibility. The world must know truth about you. I know it's difficult to show your real face to people after living like this. You know what to do with your experience. Your decision must instil fear to stop them from committing crimes." Shasank and Amit Singh refuses his offer by telling this. A guilt-ridden Jogendra Singh Rajput repents for his sins and takes his gun. Having recalled about the betrayal he did to the friendship and Pankaj Lal, he shoots himself dead. After he died, the sunlight rays comes inside through the windows.
THREE DAYS LATER:
Three days later, Shasank takes his oath as PM, in the eyes of the President.
"I" said the President.
"I, Shasank…do swear in the name of God that I will bear true faith and allegiance to the Constitution of India as by law established, that I will duly and faithfully and to the best of my ability, perform the duties as Indian Prime Minister without fear or favour, affection or ill-will that I will uphold the Constitution and the laws conscientiously! Creating society without leader as the quality of real leader."
After the oath, Chief Minister Rajveer Mohammed, Chief Minister Yogendra, his son Jeetendra are arrested by West Bengal and Tamilnadu CBI department. Their ruling party gets dismissed under legal terms and conditions. Several other corrupt politicians are arrested and got sentenced for their crimes. When Shasank is sitting in the PM chair after a long time, ISRO Chief Shiva calls him and tells, "Shasank sir. Your dream got fulfilled."
"What are you saying sir? I don't understand" said Shasank.
"Missile launching became successful. We have launched our missile. It would reach back, sooner" said Shiva, which made him happier. Then, he goes along with Home Minister Amit Singh to Hyderabad, accompanied by personal assistant Yogesh, Chief Security Jitesh Singh Deshmukh, Agriculture Minister Kalyan Reddy and Defence Minister Rathnam Naidu.
"You didn't want to make the rumors true about me and Aravindha. But you must make a beautiful truth into false" said Shasank, seeing Aravindha's father Gopal.
"We are here to seek Aravindha's hand in marriage for our Shasank. You know better about him than me. No girl can be luckier than Aravindha" said Kalyan Reddy.
As Aravindha comes and stands, Shasank goes near her and tells, "I was very eager to meet you while coming from New Delhi. This was most difficult journey in my life." Then, he gets the sari from Amit Singh and tells her, "The sari that I brought for you. If you wear it, let's go." She happily gets the sari and hugs him in emotions. Shasank holds her for a few moments. With everoyne's support, Shasank is ready to become an aspiring leader and Prime Minister of India.
EPILOGUE:
Leaders should embrace rather than avoid formidable challenges because they bring out the leaders' greatest strengths
Leaders should be resilient in their actions and should not be weakened by pain and pleasure.
Selfish desires and animosity obscure the purpose of leadership.
Leaders achieve lasting power and glory by exercising compassion and selfless service.
Effective leaders do not lead by fear or anger.
Character is core to effective leadership.
Leaders need to be aware of the self and the surroundings. Bhagavad Gita says about Leadership. Let's select and bring good leaders for our India. Jai Hind!
Dedicated to all those sincere political leaders, who worked hard for the welfare of our country.