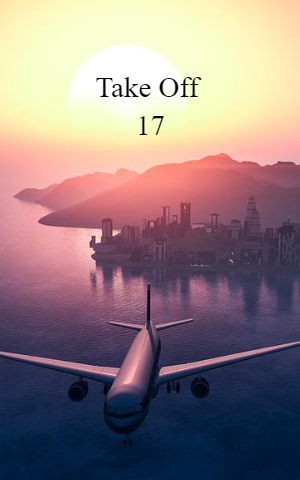 Devangi Mistry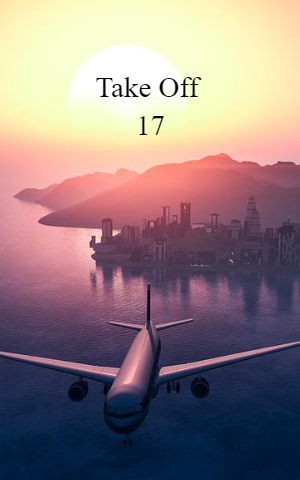 Devangi Mistry
Take Off 17
Take Off 17

15 mins

160

15 mins

160
---
---
It was Naitik's 3rd birthday and a Monday, the Monday on which the Chennai blasts took place. The Monday which came right after the week Puneet had come back from Chennai. News channels were buzzing with excitement as the atmosphere had turned electric with the grand opportunity of minting huge amounts of money and making exponential profits. There was noise all around. Ira had been ordered by her boss to visit the blast scene itself and report live from Chennai. She was happy to get the opportunity but also sad as she had to leave her son on his birthday and go away for work. Anyway Puneet was there to take care of Naitik back home in Delhi. Puneet sat with Naitik sleeping on his lap while the television was flashing live breaking news of the blasts. Every reporter screeched at the top of their voices to give each and every detail of the blasts first on their news channel.
"I am there in front of the railway station where the third blast took place at 12:04 in the noon. Around 300 people are said to have died in the massive explosions which took place today afternoon. You can see the station is still smeared in blood, the police force is doing its investigations while the military is engaged in the rescue operation along with the healthcare personnel. The cabinet is said to have sat for 4 hours at a stretch to plan the next course of action about how to trap the culprits. Though no extremist organisation of India has claimed to have carried out the attack, according to sources, this attack was carried out by an organisation of Central Asia. You can see even the electric wires are burnt down to sinders, these are the wrecked remains of the bogie in which the blast took place!" Ira was shouting in her mike while her cameraman was taking as much coverage as possible of the whole site. It was 7 in the evening, many other reporters of numerous news channels were swarming about the whole premises, sensationalising their news, jumping and hopping about the remnants of the once lively railway station which now lay waste in the twilight. Puneet could see Ira's anguished eyes and hear the trembling under her booming voice which echoed over the microphone as she looked into the camera.
"Hello Mustafa." His senior team member spoke on the other side of the phone as Puneet picked up the call on his mobile.
"Hello." He replied.
"Excellent! Excellent job! I am proud of you, my son!" The senior exclaimed with joy and pride in his voice. Mustafa remained quiet.
"You are a genius! You proved that we did not make a mistake by appointing you as the chief!" His senior remarked sanguinely.
"Thank you." Mustafa uttered and hung up the phone. He closed his eyes and blankly listened to the noise of the T.V.
"Seerat!" Saahil shouted while turning around a full circle in the park close to their house in Jor Bagh. It was 8 in the evening.
"Seerat!" He screamed as his voice broke. A few people had gathered around the premises. A junior inspector came running to his senior and informed him that she was not there in the park. It had been two hours since she had gone missing. Saahil stormed towards Manoj and gave a massive blow on his cheek while he staggered down to the ground.
"Saahil!" Ira held him as he was about to pick Manoj up and give him another blow. Naitik came running in from the gate of the park informing them that he had searched in the surroundings too, Seerat was not there.
"Tell me where did you keep her!" Saahil yelled at Manoj as his face flushed with anger.
"Please sir! Leave him! You cannot scare him like that! We are there to take care of this!" The police inspector intervened. Saahil was panting as he let go of Manoj's collar while Ira pulled him back by his shoulder.
"We will find her, she will be fine!" Ira whispered softly in Saahil's ears. He knitted his brows in distress.
"How can you be so sure ma'am?" The police officer inquired turning to Ira. She looked around confusedly.
"I have an intuition, everything is fine." She replied. The inspector grimaced and turned away. Saahil held his forehead.
The news reader was presenting the chronological events which took place in Chennai that day. Puneet sat blankly in front of the television set, he had already fed Naitik and given him some toys to play with while himself hadn't eaten anything. It was 8 P.M.
"So, the first blast took place at 11:58 A.M. at the cinema house, around 200 people are assumed to have died in it. The next blast took place at the market, one of the busiest in Chennai, at 12:01, around 150 people lost their lives. The next one took place at the railway station where 300 people died, taking place at 12:04 P.M. The fourth blast took place at the hotel at 12:06 P.M. where 250 people lost their lives. In total around 900 people lost their lives and hundreds of others were impacted at various scales. Many got seriously injured.
What do we have to say about the Indian intelligence forces here? How did this attack at such a massive scale take place in the first instance? Who is the mastermind behind it? Who carried it out? What are the forces doing now?
These questions remain yet to be answered. Right now we have on call with us Mr. Hardik Jagasia, an intelligence expert…" The news anchor started to talk to the guest. Puneet stared at the screen, motionless.
"Don't panic sir, we have informed on the cordless, we have activated our entire network around Delhi. We will be able to find Seerat within 24 hours, at all costs!" The inspector exclaimed while Sameer stood in front of him in the police station. Saahil sat on the chair beside him, in front of the table of the inspector.
"Did Manoj say anything?" Sameer asked calmly.
"No, he is just crying and claiming himself to be innocent. We also interrogated Mary, but she doesn't seem involved either." The inspector replied.
"She had told that she had taken Seerat for a walk, like everyday when Manoj came to her, telling her that her husband was trying to contact her on her phone but it was unavailable. He had come to see her and that he was calling her to meet him immediately, till then Manoj would keep an eye on Seerat. Mary left to meet her husband while Manoj was with Seerat in the park. When Mary returned 15 minutes later, Seerat was missing and Manoj was anxiously searching for her all around." The inspector narrated the chronology of events to Sameer as told by Mary. Sameer furrowed his brows.
"Saahil, where were you and Ira then?" Sameer asked, turning to Saahil. Saahil was startled as he looked at Sameer, dazed.
"I was, I had come back from the airport. Seerat was at home then. After that I went to freshen up. A few minutes after I came out, Mary and Manoj came running to the house, telling me that Seerat was missing. I asked Ira, she said she was at home, like everyday, because it was usually Mary who took Seerat to the park. Ira remains busy in her music classes at that time." He uttered. The inspector pouted his lips in deep thinking.
"If Manoj had done something, why would he have come back to inform you?" He remarked.
"Is Mary involved then? She and her husband?" Sameer prodded further while another officer came in with the call log of everyone who was involved in the case.
It was late at night. Puneet was making the bed for Naitik when Ira called him up.
"Yes Ira." He murmured in a monotone.
"Puneet, it is very devastating here. I am unable to even breathe. The air smells of blood. Puneet I want to come back. I can't sleep. Nobody can sleep. The whole atmosphere is eerie. I am just feeling very nauseated and scared somehow." Ira uttered agitatedly while panting. Puneet listened to her vacantly.
"Puneet! Are you there?" She exclaimed in an anguished tone.
"Sleep Ira. Just sleep. I am there." He replied in a straight voice.
"What happened to you? Are you okay?" She inquired worriedly as she could feel the discomfort in his voice. He closed his eyes while letting out an uneasy moan.
"Yeah…" He breathed. His lungs felt tight. Ira hung up the phone on the other side.
"Naitik!" He called out while his son came scurrying into the room. He picked him up and put him on the bed.
Saahil and Sameer were told to go back after some time as the inspector and his team got busy in checking the call records. Manoj was put in the lockup for further questioning and Mary's phone was confiscated. One spy was also sent after her husband. Ira had prepared the dinner for everyone and had herself started to have it.
"Saahil, Sameer bhaiya come and have dinner!" She exclaimed as she helped herself with some more curry. Saahil watched her in shock.
"Naitik!" She called out while getting up from the dining table to get her son downstairs. Saahil went after her hurriedly and held her arm.
"What are you doing?" He exclaimed. She looked at him.
"You know what? I had told you earlier also, Seerat is fine. I know it. She will be found safe. By tomorrow she will be back with us. I don't feel any need to get worried." She uttered airily and called out to Naitik as he stepped down the last stair. Sameer furrowed his brows while Saahil saw Ira bug-eyed. Naitik gazed at Saahil questioningly while Saahil too glanced back at him.
"Come! Have your dinner! It's your favourite curry today!" Ira remarked in a plain tone and went back to her seat. Naitik followed her in confusion.
Puneet was in the kitchen. It was 2 A.M. in the night. Naitik was fast asleep by now. Even Ira had not called after the last call earlier in the night when he was setting the bed. The mesh window was closed as a cool breeze blew into the kitchen. It was pitch dark outside, the street lights were off for some reason. The kitchen too was enveloped in darkness just like the rest of the house. He stood facing the gas burner, in front of the window, leaning over the counter a bit. He remembered the person who had met him outside his aunt's house, when he was just 5 years old, in his own country. He was so little, so naive, so vulnerable and so supportless. He tried to remember his mother's face, but could not. He could see flashes of his early education at the training camp. He studied science, math and philosophy. A tutor would come to teach him Hindi, an Indian language widely used in a country in the East. He was shown some images of India, taught about Indian culture.
He never told anyone there, maybe he himself did not understand but he was intrigued and excited to visit it as a ten year old. Not because he would get to plan for some huge perverted massacre but because he would get to meet new people, make friends, play with them, get to celebrate colourful festivals of all cultures and read more poetry in Hindi.
He took a plane along with his caretaker and landed at the Mumbai International Airport as a tourist and slowly became a permanent resident with a new family, a rented one. He learned Gujarati from his 'mother' and became Puneet Kothari, a student of engineering hailing from Ahmedabad.
The first time he celebrated Diwali, he was overjoyed by the enthusiasm and bonds that people shared with each other. He also lit a few earthen lamps and excitedly took part in making the rangoli with flowers and colours. He would help in hanging the toran at the door. The festival of Christmas enthused him a lot, though he did not get any gifts like other children did. He would feed a street dog in his locality everyday while he grew up in Ahmedabad. He would go to the Dandiya Nights all nine nights of the festival of Navratri and danced. The festival of Janmashtami was something he eagerly waited for as he would get to climb up the human pyramid and break the clay pot. He would also visit some of his friends who used to celebrate Eid at their houses and who would tell him about that festival in detail.
"I think we should go on our own and search for her again." Sameer suggested as Saahil sat on the sofa of the living room of his house. Naitik was apprehensively stuffing his dinner in his mouth as Ira glanced at him from time to time.
"Naitik, you also come!" Sameer remarked.
"No need! He has to go to school tomorrow, this is his board year. Naitik, you go and sleep right after you are done with your dinner!" Ira intervened. Naitik furtively glanced at Saahil who gave him a perturbed look. Sameer shook his head in disbelief.
"We are going anyway, you are coming Ira?" Saahil stood up and asked.
"No. You go if you wish." She responded curtly and went to the kitchen. Saahil and Sameer went out of the main door.
Puneet suddenly took out a kitchen knife from the stand on the counter and thrust it against his wrist, slowly slicing it as drops of blood spurted out of his vein at an incremental speed and spread on the floor. He moaned slowly, drowning in his suffering. He held his breath as the blade twinged at his wrist, sending sharp jolts of pain down his spine. He dug deeper, deriving sordid pleasure as his blood oozed out of his skin, trickling down his arm, creating a pool of red under his feet.
He suddenly stopped and dropped the knife as Naitik's face came in front of his eyes. He felt dizzy and confused. He quickly got a clean kitchen cloth for himself from the kitchen drawer and wrapped it around his wrist, stumbling a bit as his head was reeling. He got the mop and wetted it to clean up the floor. The sink turned red as he rinsed the dirty mop under running water. The cloth around his wrist was also drenched in red till now. He breathed slowly, taking support of the counter.
He pressed the place from where the blood was coming and kept holding it for some time till the flow stopped.
It was dawn in New Delhi, Saahil and Sameer came back tired after a night long search all around their locality. As they entered the house, Naitik stood up from the sofa, he was sitting in the dark, without Ira's knowledge, in the living room. The house was absolutely quiet and Ira was sleeping inside her bedroom.
"Did you find her?" Naitik whispered. Saahil nodded sideways in dejection. Suddenly Saahil's phone rang in the stillness. It was the inspector. He hastily picked it up.
"Hello, Mr. Saahil, Seerat has been found. You quickly come to the local market, behind the beauty parlour." The inspector exclaimed. Saahil, Naitik and Sameer rushed to the spot.
Ira slapped Puneet. She had just come back from her one day visit to Chennai when she saw the white strip of bandage wrapped around his wrist.
"What!" She yelled at him.
"I got the opportunity to come back early from there! I felt so relieved that finally I will be out of that mess, to see this!" She exclaimed. Puneet kept listening to her silently.
"Why the hell did you do this!" She shouted at him. He looked down melancholically.
"I am talking to you! I mean I don't understand, suddenly what happened? When I left you were fine!" She went on as Puneet kept staring blankly at her with no reaction. She kept screaming at him, shaking him up but he gazed at her lifelessly.
"Speak something!" She shouted. He remained quiet.
"Puneet!" She exclaimed while slapping him again but he didn't utter a word as Ira looked at him with dread.
Saahil and Sameer stood outside the checkup room in the hospital corridor while Seerat was being examined by the doctor. Some time ago when they had reached the site behind the beauty parlour in the local market, the lady police officer had handed down Seerat to Saahil as he clasped her in his arms.
"She was found sleeping inside this cupboard." The inspector told them pointing towards a wooden cupboard which stood behind the backside of the parlour.
"We had searched this area in the evening yesterday, but did not open this cupboard up. The guard who keeps a check in the night happened to pass by it and heard soft snoring from inside it. He opened to see and found Seerat." The inspector explained. Saahil had started to examine her when the lady officer told him that Seerat was fine. Soon Seerat too opened her eyes, rubbing them a little.
"Seerat!" Saahil uttered. She stared at him innocently.
"Who brought you here?" He asked her.
"No one." She spoke in a groggy voice, still sleepy and leaned her head on Saahil's shoulder. He worriedly looked at Sameer.
"Seerat!" Saahil shook her back to consciousness.
"Saahil relax…she will get scared this way." Sameer tried to calm his brother down.
"I think she just walked up to this area on her own and fell asleep." The inspector proffered.
"Seerat, somebody brought you here? How did you come here?" Saahil asked her in a softer tone as she woke up sensing the tension in the air.
"You came here by yourself?" Saahil asked. Seerat nodded in a yes, frowning at him.
"Nobody brought you here?" He asked again.
"No." She replied in a squeaky voice.
"I still think we should get her checked properly!" Naitik intervened.
By the time they reached the hospital, Ira also reached there.
"There is no issue, she is absolutely fine." The doctor came out of the examination room with Seerat and informed Saahil while Ira was standing beside him. Saahil took Seerat back in his arms and sat down with a thud on the bench at the side of the corridor.
"See, I told you." Ira stated evidently. Saahil looked at her in bewilderment.
"You didn't feel scared while walking up to the market, alone?" He asked his daughter who was still very confused.
"No." She replied. Ira chuckled. Saahil stared at both of them in perturbation.
"How did you know that she was fine?" He asked Ira as Seerat looked on.
"Intuition." Ira said airily, shrugging her shoulders.
"Why did you walk away like that, without informing anyone?" He turned to Seerat.
"I was bored." Seerat squeaked. Saahil clutched Seerat tightly and closed his eyes.